'Twas the week before Christmas, when all through the house, The only creature still stirring was a computer mouse;A few last-minute gifts and we're almost there,But if the parcels arrive on time we really don't care,Because these kind of gifts will do good all year.
At this point, few of us really want to battle the crowds in brick-and-mortar stores, and there's no guarantee gifts bought online will arrive on time. So why not just give gifts that give back?
Designer goods that give back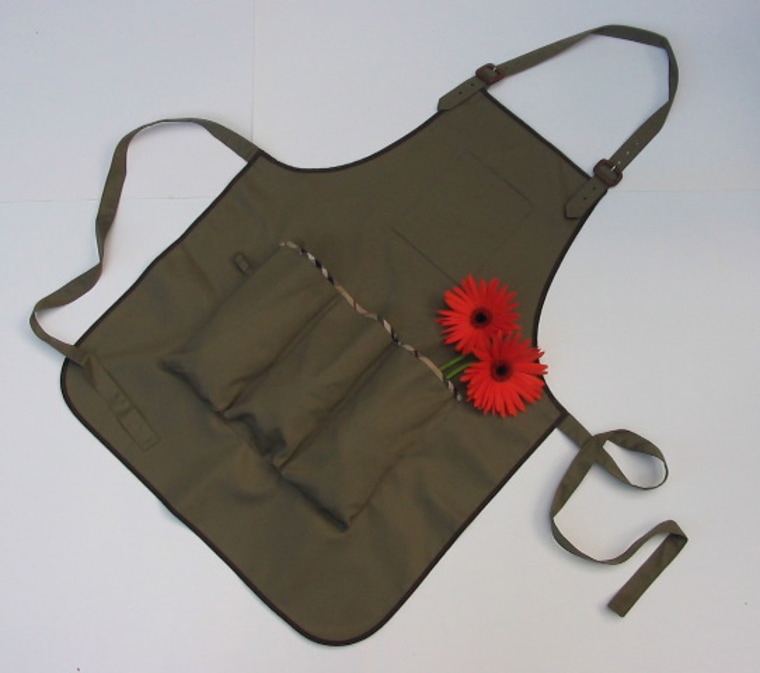 It's late but not too late to snag some designer wares from the holiday catalog at God's Love We Deliver (GLWD), a Manhattan-based non-profit group that prepares and delivers meals to people living with HIV/AIDS and other serious illnesses. "Virtually every item available in this year's catalog has been graciously donated," says Thomas Daubert, a GLWD spokesperson.
Many of the hot items have already sold out, such as the Lilly Pulitzer placements and napkins ($65) and the Juicy Couture cashmere scarves ($198) — as seen on the "Today Show." But there are still some cool designer goods to be had, such as the olive green Burberry gardener's apron ($60), a GLWD exclusive, and a kit ($25) to make Serendipity's famous frozen hot chocolate drink, a favorite treat of Oprah's served at the trendy Manhattan restaurant.
A fair world after all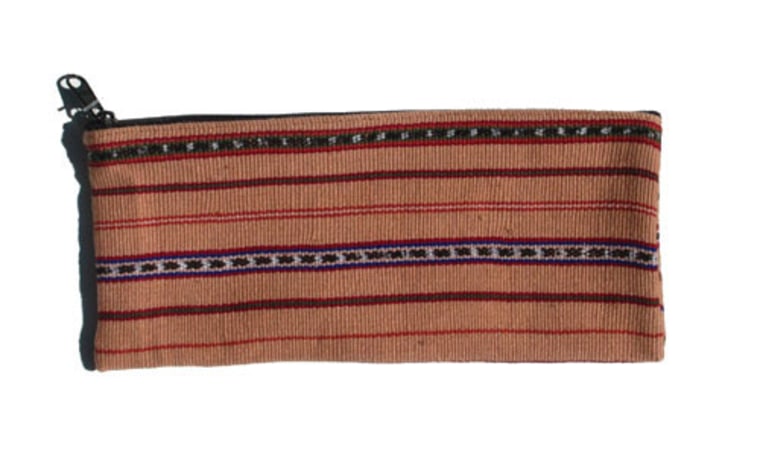 Pricey designer wares still rank high on many lists. But fair trade goods may also be coming into the mainstream. What exactly are fair trade goods? In theory, fair trade vendors make a conscious effort to pay artisans a fair wage for their work, instead of taking advantage of the lower cost of living in other countries to make the most profit possible, like many mainstream retailers do. Consumers reap the benefits with beautiful crafts. Artisans make a decent wage. The world marketplace becomes fair after all.
Fair trade helps people think about the person who is behind the product, says Priya Haji, who received an MBA from the Haas Business School at University of California at Berkeley in 2003 and co-founded fair trade shop World of Good. "We believe that if the producer is treated well, it not only improves socio-economic conditions around the world, but it improves the quality of the product," she says. The ultimate goal is to create consumer demand for fair trade goods which will then put pressure on well-known commercial companies to change their unfair labor practices, says Haji.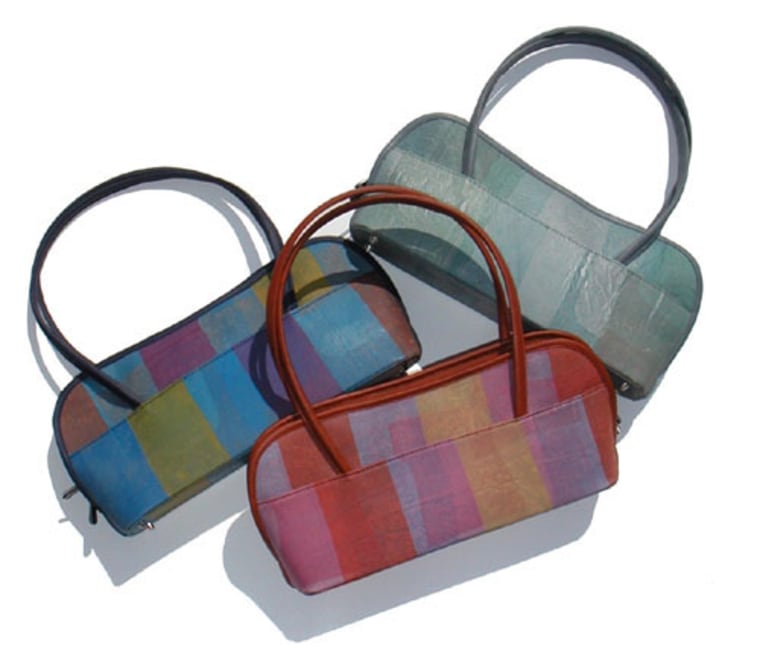 All the products at World of Good, gathered from more than 30 countries in Asia, Africa and Latin America, promote fair trade. For example, the people's pencil pouch, $9.95, helps support fair trade collectives in the Guatemalan highlands. Stylish bags, made from recycled plastic, keeps 60 women employed in the slums outside of Delhi. "The design is so slick with a wide base and two curved handles that sit just right on the shoulder," says Haji about the bags that cost $39.95.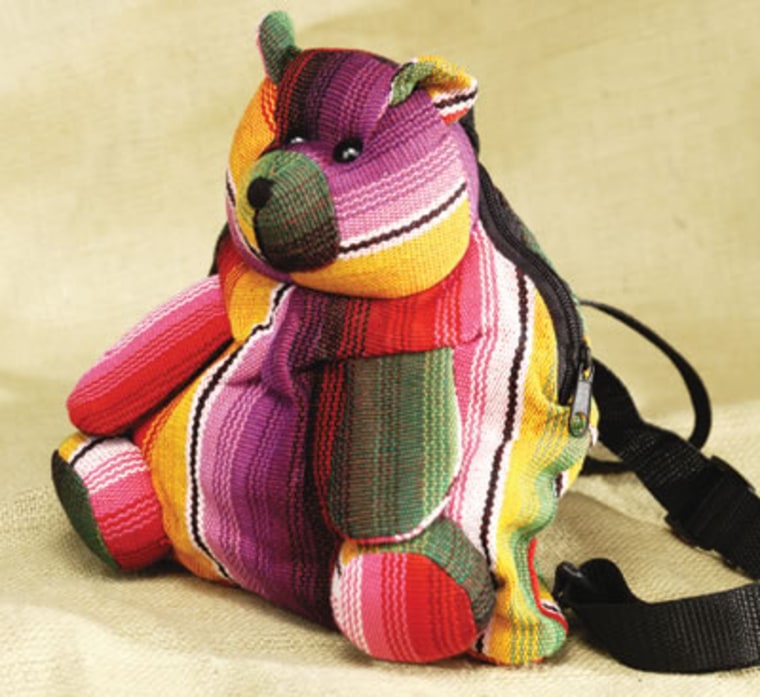 For a list of fair trade shops, see the Web site of the Fair Trade Federation. Popular one-stop shops include Madison, Wis.-based A Greater Gift, formerly SERVV International, and San Francisco, Calif.-based Global Exchange. Also take a look at the goods at lesser-known shops and non profits, such as the colorful kid's backpack ($16.99) at Bright Hope, which provides employment for otherwise impoverished women in Guatemala City, and the wool gloves, hats and sweaters ($21-$99) at Bosnian Handicrafts, hand knit by women refugees of the 1992-1995 war in Bosnia.
Save the Children
There's an old Talmudic expression, "If you save one child, you've saved the world." One of the best known groups to have saved hundreds of children around the world since it was founded in 1946 is UNICEF.
Proceeds from the sale of any item in the holiday catalog go a long way. Five dollars provides basic school supplies for two children, including notebooks, pencils, rulers, erasers and scissors, says Marissa Buckanoff, a UNICEF spokesperson. With $240, UNICEF can immunize 200 mothers and their newborns against maternal and neonatal tetanus, she explains.
At the low end of the price range, the catalog has elegant handmade candles from socially responsible employer in South Africa. Three tapers cost $10 and three pillars sell for $15. A new pricier item in the 138-product gift catalog is a $140 Baccarat crystal snowflake, designed by Ingo Maurer, modeled after the crystal and aluminum ornament that hangs from the intersection of Fifth Avenue and 57th Street in Manhattan.
Founded in 1932, Save the Children also supports programs for children worldwide. I never tire of the ties and scarves designed by children in the holiday catalog. Some wonderful prints can be found in the sale section. Scarves and ties from previous seasons are now reduced from $21-$42 to $7.95 to $29.95.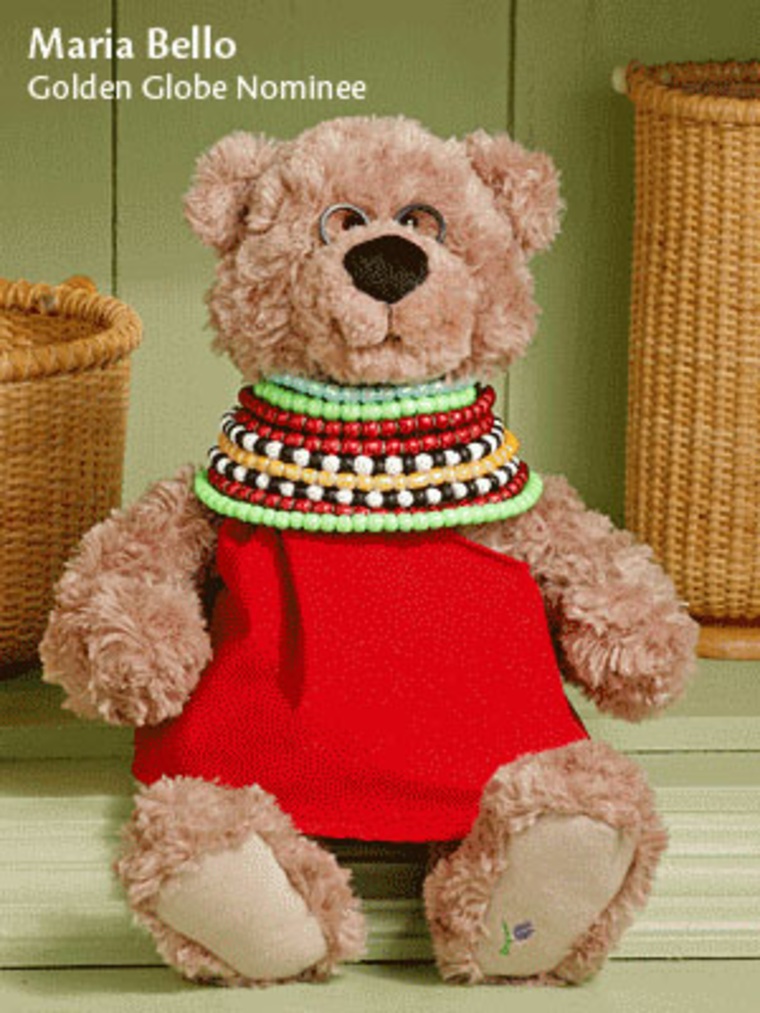 This holiday season, Save the Children also partnered with several retailers to raise additional funds. Flower vendor 1-800-flowers.com is already hosting a celebrity Teddy Bear auction at eBay.com, where all the proceeds from the sale of the one-of-a-kind Teddy bears, designed by well-known personalities, will benefit Save the Children. The week before Christmas, bears created by hip hop mogul Damon Dash and journalist Cokie Roberts hits the auction block. January brings bears from fashion designer Kenneth Cole, illusionist David Copperfield and Mets pitcher Al Leiter.
1-800-flowers.com also plans to donate 1 per cent of the sales from any bear in the Lotsa Love plush toy collection made through December 31 to Save the Children.
Give peace a chance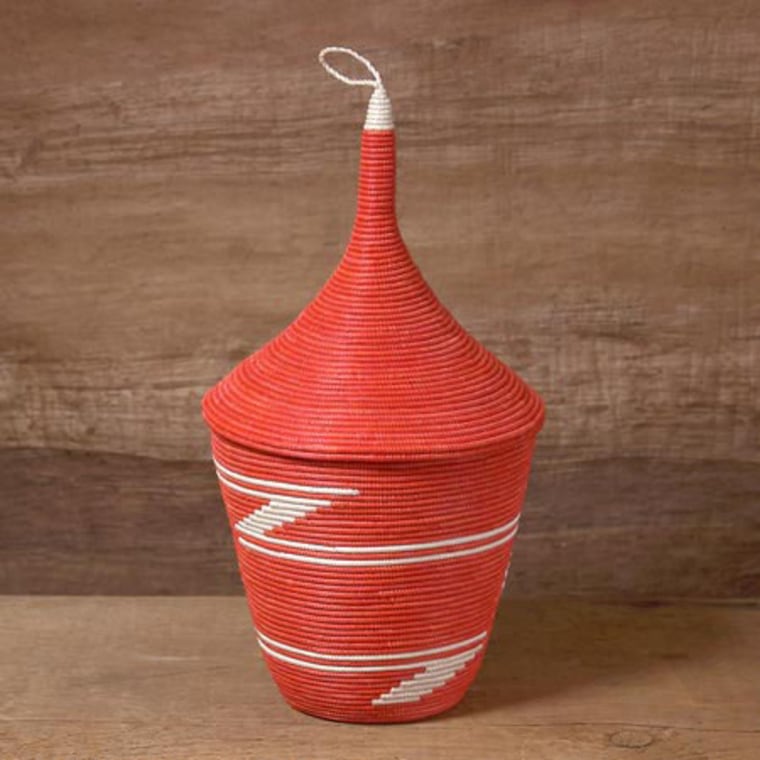 As for peace on Earth, we're not there yet. But a few products at for-profit crafts catalog Eziba help support the cause. Eziba plans to donate five per cent of the proceeds from the sale of any "Rwandan Love Basket," to the Business Council for Peace, "a non-profit coalition of businesswomen who volunteer to help women in regions of conflict and post-conflict build businesses to sustain their families."
Each pink-and-tan basket, hand-woven from coiled papyrus reeds, costs $48. Guests at Rwandan weddings typically bring similar baskets filled with grains and other gifts. "The zigzag pattern (on the basket) is said to represent the path that loved ones walk together throughout life," says the product description online.
Eziba also will donate a portion of the sale of each "Jerusalem Candle of Hope" to the Business Council for Peace and the Parents' Circle, a group of Israeli and Palestinian families who have lost a family as a result of the Israeli-Arab conflict and who are committed to peace in the Middle East. The 7-by-4 inch candle is a joint collaboration between Israeli women, who press flower petals and olive leaves into the beeswax cylinders, and Palestinian women who cross-stitched the little bag that comes with the candle and contains a small tea light. Each candle, available in peach or white, costs $36 or two times 18, which in Hebrew numerology stands for life.