Who said whales can't fly?
An Airbus plane painted to resemble a beluga whale made its maiden voyage on Thursday, spending 4 hours and 11 minutes in the sky over southwest France.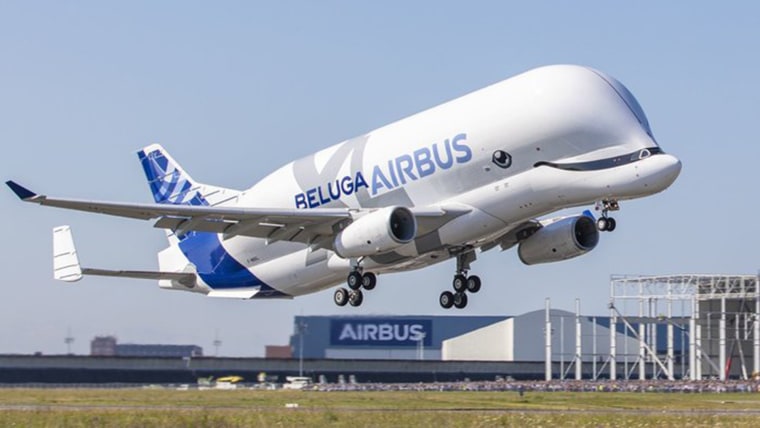 Known as the Airbus BelugaXL, the giant transport plane "features beluga whale-inspired eyes and an enthusiastic grin," the company said. The Beluga XL will now undergo 600 hours of flight tests across 10 months before it goes into service in 2019, the company said in a news release.
The plane is one of five existing versions of the Airbus ST planes, which are some of the largest aircraft in the world and are used to transport sections of Airbus aircraft to different production sites in Europe.
The BelugaXL can fly 4,000 kilometers (2,485 miles) and carry a full load of 50 tons. In order to load it up with cargo, the whale's "forehead" opens up to allow access.
No word yet on whether the plane can fly backwards to mimic beluga whales, which can swim backwards.
Follow TODAY.com writer Scott Stump on Twitter.