We've all heard of someone who's seen a ghost — remember the recent sighting at the Cleveland Museum of Art? But at the end of the day, it's a hard story to sell.
The lack of ghostly evidence — or other interesting explanations (carbon monoxide poisoning, anyone?) — leaves most people as non-believers. For those on the hunt for some proof, there are a number of spots around the country where ghosts have been documented.
Up for the challenge? Get out your camera or cellphone and try to snap a spirit selfie in one of these 10 best places to take a picture of a ghost.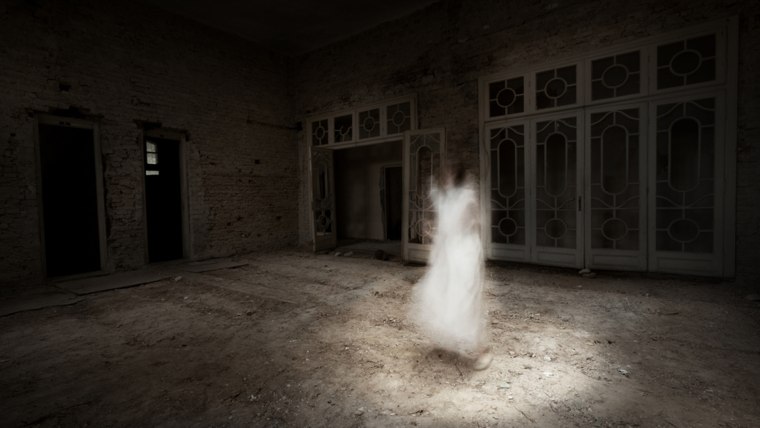 Built in 1845, this historic inn embraces its past by maintaining the décor and promoting its history. Many young soldiers in the 1860s passed through its doors, and it seems one may have never left. A picture was taken in one of the five guestrooms where it appears a man is laying on the bed. One paranormal research team believes that the ghost might be a teen who died there during that time.
RELATED: The world's top 10 ghost tours will get you into the Halloween spirit
As one of the most haunted hotels in one of the most haunted cities in the country, this inn attracts people on the hunt to capture a picture of a ghost named Anna. According to legend, the woman took her own life by jumping from room 204 in the early 1800s and still causes a bit of trouble for guests today. There have been so many reports of moving objects that the property leaves journals in the room for guests to write down their spooky experiences, and they even have to sign a waiver stating that there are no refunds if they decide to check out early.
It's no surprise that a place named Tombstone would have a couple of ghosts hanging around. But there's one local jaunt in particular where a picture was taken that shows a ghostly figure. "I didn't see anything while taking the photo," said the person who posted the image on Reddit forum r/paranormal. "However, about five minutes later my brother started freaking out about seeing a figure in that same area." The former theater, saloon, gambling parlor and brothel is now more known for its apparitions rather than its aperitifs.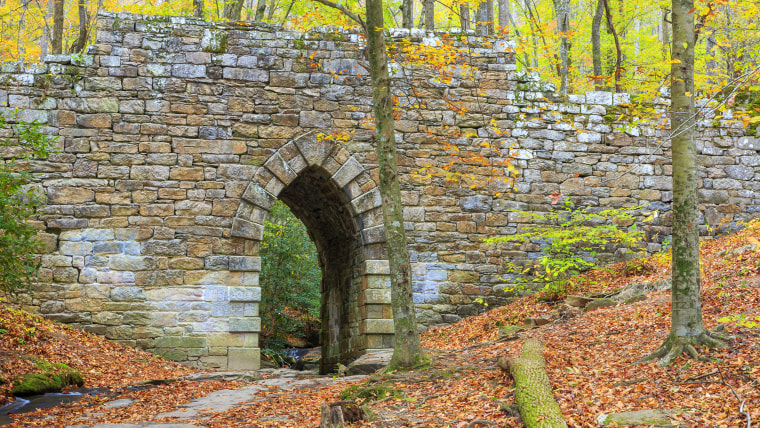 The site of this Gothic-arched bridge built in 1820 has been the epicenter for many people claiming to have seen ghosts and mystery lights. It's rumored that it is the spot where a slave was hanged, and that he or she still haunts the area. There have been reports of screams and cars not being able to start, along with ghostly visions that some have tried to capture on film.
RELATED: 61 awesome Halloween costume ideas it's not too late to steal
From the inspiration for "The Shining" to the Headless Horseman's hangout, visit the world's spookiest tourist attractions ... if you dare.
Unfortunately, many people died at this National Historic Landmark, sparking numerous ghost sightings over the years. After the site opened in 1882, workers were crushed by machinery, fell into molten steel, got caught in hot steam or simply fell from the high walkways. Paranormal investigators have been able to capture images of these apparitions in the form of mist, orbs and shadowy figures.
With millions of people traveling through New York over hundreds of years, there's bound to be few spirits who take the "city that never sleeps" motto to heart. One of the area's most haunted locations is in the northern borough, where the Stockbridge Indian Massacre took place in 1778. Today, people say they've seen numerous ghosts at the burial grounds on Vault Hill, making it a hot spot for potential spirit snaps.
Egmont Key Lighthouse in Tampa Bay, Florida
Once home to a prisoner camp and military base, these ruins make for one of the spookiest wildlife refuges. Walking around during the day is pretty eerie, but it appears that once the sun sets, the ghosts come out to play. Park rangers have reported weird sounds and sightings all over, but your best shot at photographing a ghost is at the island's graveyard.
If you're brave enough to enter this former hospital founded in 1888 for the mentally ill, you're almost guaranteed to see something creepy. Although it's guarded, many thrill-seekers have sneaked in to capture pictures, and later them online. In 2006, Marines found a freezer filled with mummified body parts. Enter if you dare!
RELATED: The 10 most haunted hotels in the US
Numerous graves at the oldest cemetery in Tampa commemorate slaves, soldiers and pirates. With a history spanning more than 150 years, the site attracts people in search of capturing pictures of ghosts — with some succeeding. Dark figures and mystery fogs have been photographed near the tombstones at night.
Considered one of the most haunted places in the country, this prison is well known for housing the worst criminals in history. You'll likely feel a chill just walking through the prison cells, but some have even captured pictures of mysterious visitors while on a tour of the property. Teaching assistant Sheila Sillery-Walsh shared her ghostly photo of a young girl sitting in one of the cells, while others have reported seeing restless spirits throughout the island.
This article was originally published Oct. 26, 2015.