With adjoining villas and stunning views of Mexico's Baja peninsula, a vacation compound built by George Clooney, Cindy Crawford and her husband Rande Gerber is a testament to a friendship between the trio that has lasted more than 20 years.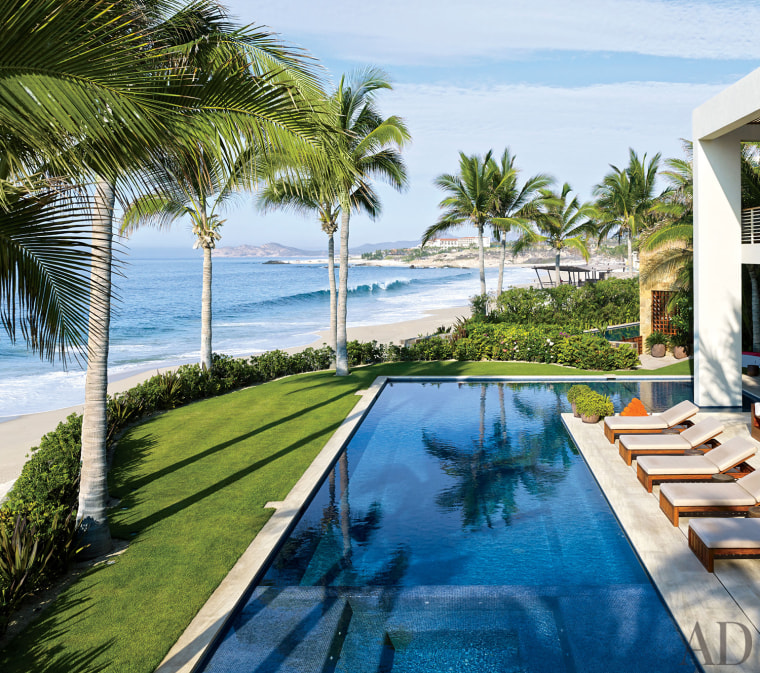 The November issue of Architectural Digest provides a glimpse of the beautiful Mexican getaway in Los Cabos shared by the Hollywood star and the supermodel and her businessman husband. They have dubbed the retreat "Casamigos," which translates to "House of Friends," and is also the name of the tequila brand that Gerber and Clooney recently launched together.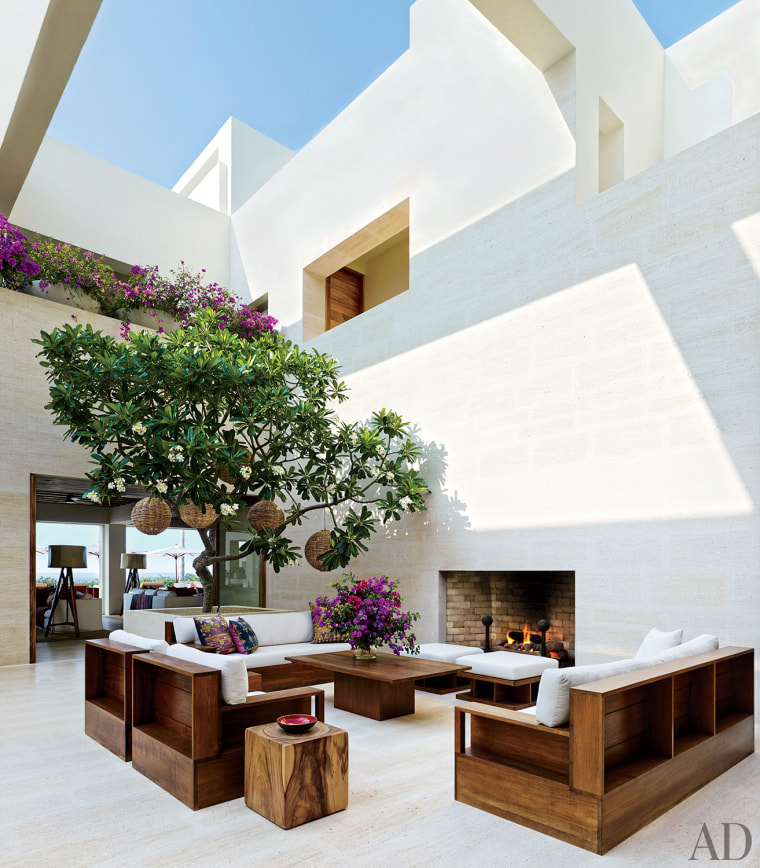 "Both houses are all about family and friends and fun,'' Architectural Digest editor-in-chief Margaret Russell told Willie Geist on TODAY Friday. "They go down there to entertain, to bring all their friends down - it's a real sanctuary." 

The property was originally slated to be a large single home to house everyone, but they opted to build two adjoining houses that are separated by a single gate. That decision was ultimately dictated by lifestyle, as the 52-year-old Clooney is one of the world's most celebrated bachelors, while Crawford and Gerber have two children, son Presley, 14, and daughter Kaya, 12.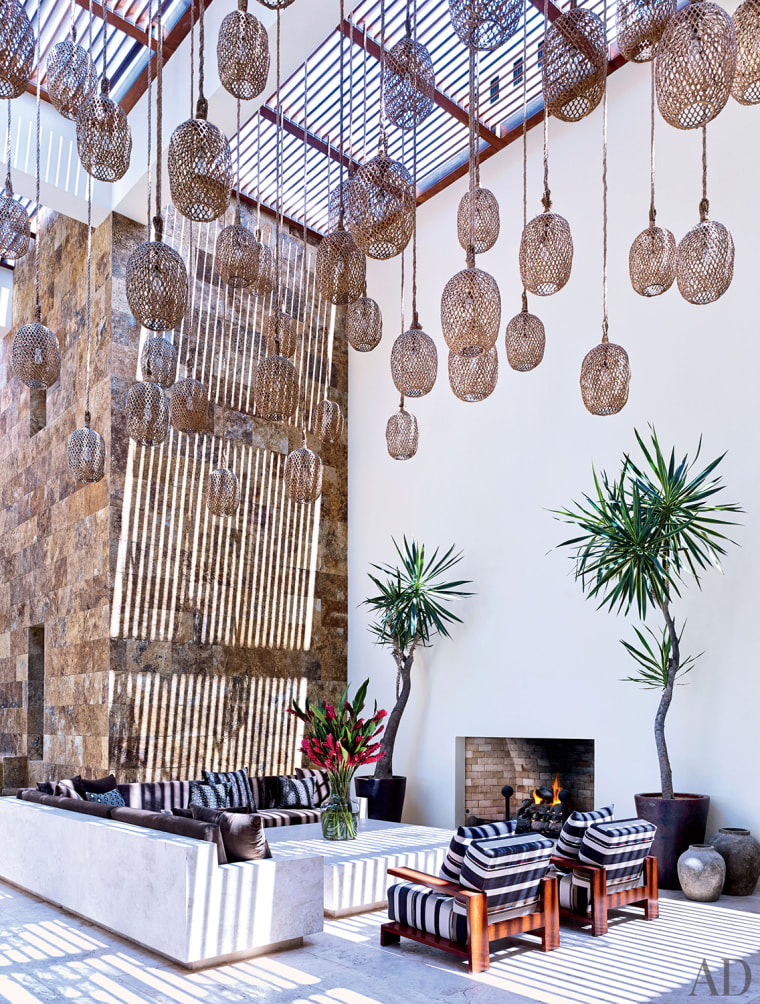 "It's very clubby, it's very masculine, it's a little warmer, it's a little browner, and those lanterns in the courtyard are just magical at night when they're lit,'' Russell said about Clooney's villa. "(In Crawford's home) there's more color, it's more family-friendly, (with) white fabrics and built-in furniture." 

However, there is plenty of hanging out between both villas. 
"Our lives go back and forth," Crawford told Architectural Digest. "We'll have cocktails at our place and dinner at George's, and vice versa."
The trio used Mexican architect Ricardo Legorreta in building the homes, and Gerber spearheaded the design.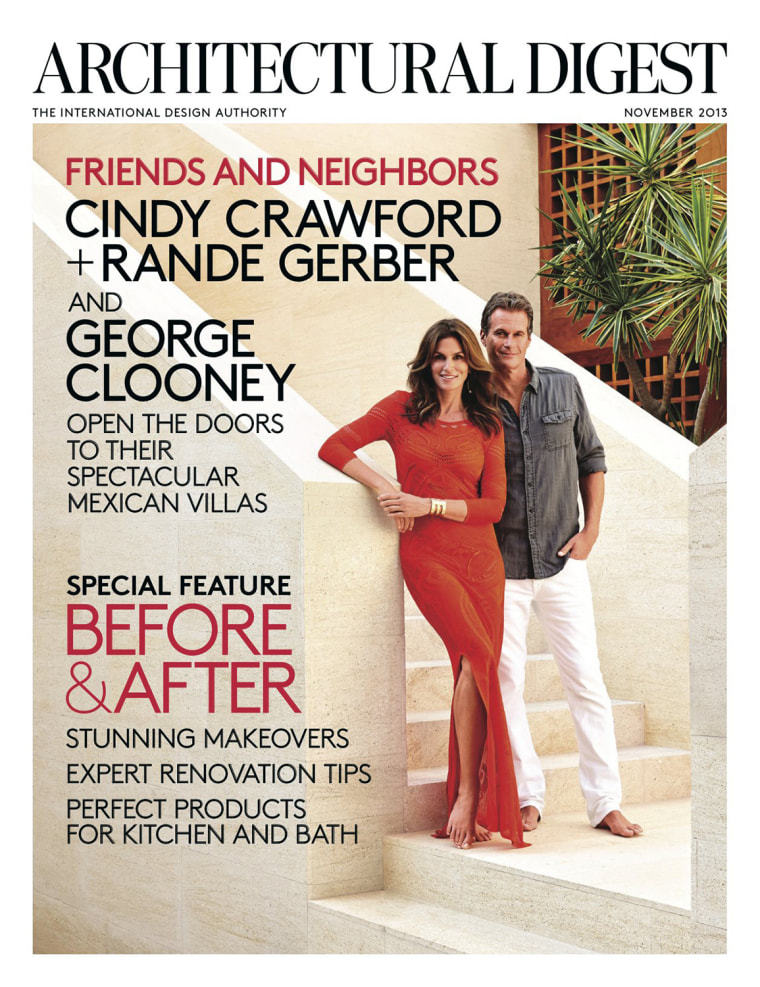 "Rande really likes design, and I think he did a terrific job with these two houses,'' Russell said. 

"Rande has this amazing eye for houses and style," Clooney told Architectural Digest. "I wanted something that would blend in, something indigenous that would feel in harmony with the setting." 
Each villa has a courtyard and a terrace that opens up to a pool looking out to the Pacific Ocean. 
"You have a beautiful pool, and then all you see is ocean and palm trees,'' Russell said.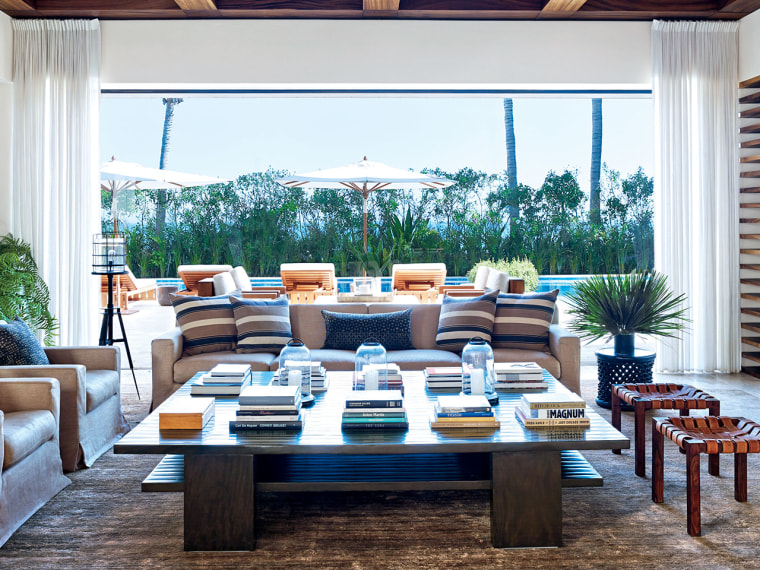 "Casamigos" serves as a getaway from their primary residences, as the Gerbers live full-time in Malibu, while Clooney maintains homes in Los Angeles and Lake Como, Italy.