Whether they're labeled as whiny, pampered and spoiled or creative, innovative and fun, much has been said about millennials over the past decade.
But a recent study released by Goldman Sachs says it's time to ease up on the millennial hype because Generation Z, or "Gen-Z," is about to step out of the shadows and into the limelight.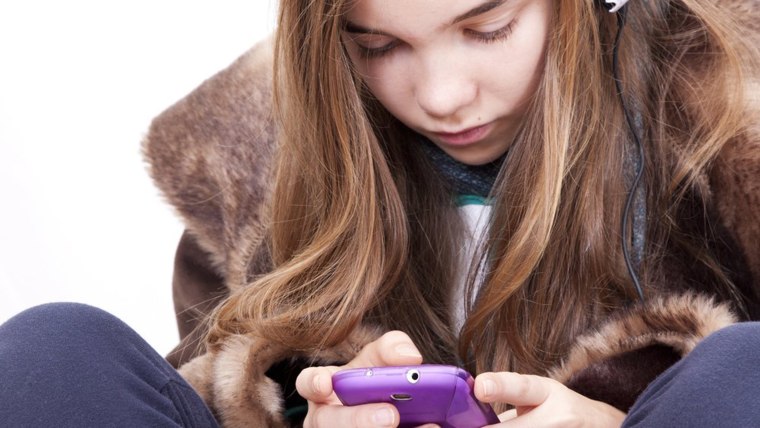 Yes, Gen-Z has quietly come of age while millennials have enjoyed significant media attention. Gen-Z's eldest members, born in 1998, turn 17 this year and this generation is about to start making serious noise.
RELATED: How minimalist millennials are going to extremes to save money
The study found some interesting points about the roughly 70 million members in this population who are set to come of age over the next few years.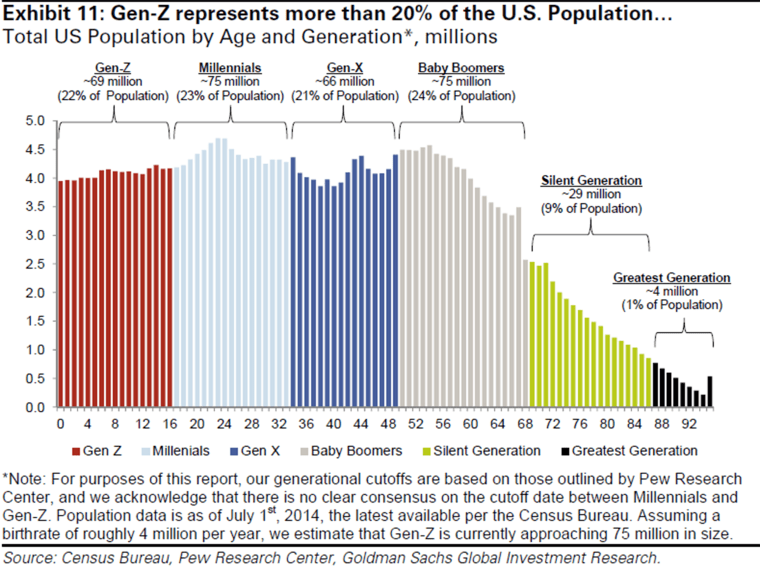 Here are five things to know about this increasing influential generation:
1. Diversity matters: Gen-Z is more diverse, holding a more positive view about racial diversity overall. The Census Bureau estimates that by 2020, 50.2 percent of children under 18 are expected to be part of a minority race or ethnic group. "Importantly, Gen-Z is not just diverse by a matter of fact, but they also hold a more positive view of the rising ethnic diversity in America than prior generations," said the study.
RELATED: What's the top brand for millennials? See what 20 brands makes the cut for them
2. They are largely label agnostic: Forget designer labels and fancy patterns. This generation prefers the comfort of a plain white T-shirt, a trend that's known as "normcore." The study said: "Bland, boring, basic and in most cases absent of brand logos, this style leans more towards blending in than standing out. And for Gen-Zer's, not relying on a designer brand's latest fashion trends to establish their identities is exactly the point. For the retailers, this presents a new challenge should this trend hold."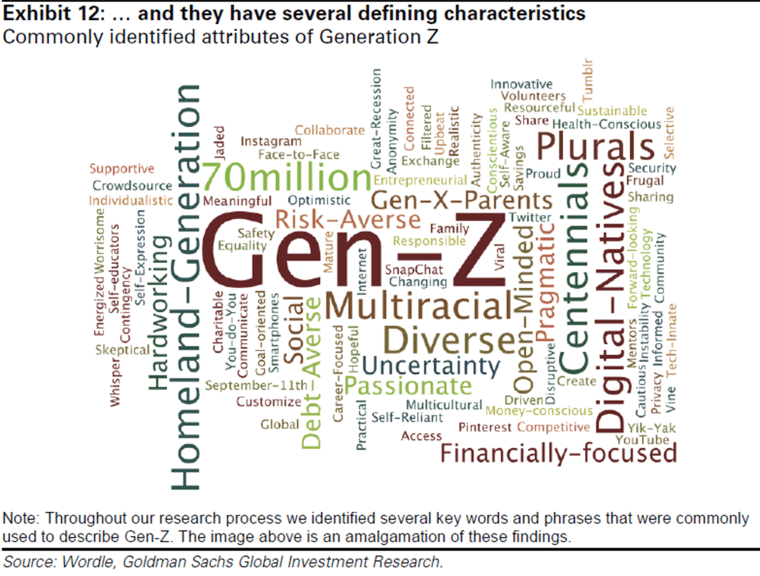 3. They're concerned about money: After witnessing the financial crisis and subsequent struggles of their Gen-X parents, Gen-Z has money woes on its mind. About 46 percent reported being worried about student loan debt, which is impressive given the fact that few of them have even graduated from high school yet. They were also found to be more concerned about the cost of their education than millennials.
4. They're massively connected — and wary of how they're linking in: This generation is made up of the first true "digital natives." Gen-Z members are online at least an hour per day and nearly half of them are connected for over 10 hours per day. Gen-Z members also appear to have learned from the carelessness of those who've gone before them when it comes to online reputation management.
RELATED: How more millennials could change the workplace for the better
5. They are entrepreneurial: Like millennials, Gen-Z wants the freedom to be its own boss. The study said: "Although referring to a presumably small sample size, a recent Harvard Business Review article suggested that nearly 70 percent of Gen-Z teens were 'self-employed' (e.g., teaching piano lessons, selling goods on eBay) versus just 12 percent that held a 'traditional' teen job (e.g., waiting tables). This ability and ingenuity to turn coveted skillsets into earnings power will likely serve Gen-Z well as they enter the labor force. In fact, a survey by Northeastern University showed that 42 percent expect to work for themselves one day, far more than the one-in-nine that are actually self-employed today."