Aaron Dignan lives in a 200-year-old farmhouse in Westchester, New York. Before that, a Victorian-era house in Denver, Colorado, was home. Yet Adweek calls him a "Gen Y technophile," and the futuristic home automation app he uses to control his antique surroundings is an important reason why.
A paradox for most, perhaps, but not for Dignan. "I guess I like to live in the past andfuture, but not the present," he says.
As Dignan sees it, "Old houses and new technology have different kinds of potential energy — old buildings, old documents, old books, they're irreplaceable. At the same time, new technology is new experiences and new controls and new powers that we haven't had before."
But while he's most comfortable with one foot in the past and the other in the future, he knows how to respond when the present beckons — say, in the form of his wife and 2-year old son.  
Dignan began using the Wink Smart Home app about 6 months ago, and now he can't imagine keeping his family comfortable without it. "A huge part of my day is managing lighting: Getting up, watching TV in the morning, having story time, going to bed. I basically redid almost every light in the house with a smart bulb."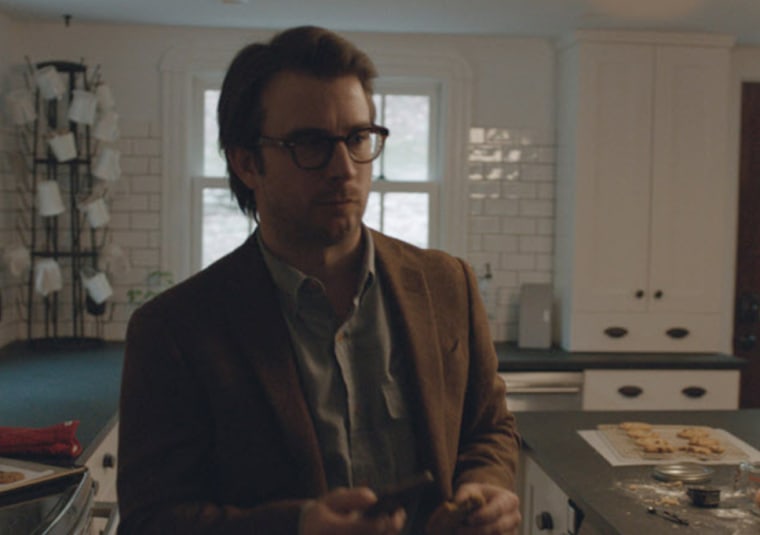 A typical morning in his household begins with Dignan waking up to his desk lamp at low light to gently warm up his bedroom. A half hour later, the bedside lights and the downstairs kitchen lights come on, so he or his wife can get a bottle for their son.
This is how the family's entire day is orchestrated — he even has sensors that trigger lights in their cupboards and closets when their doors are opened.
Do you need to be a technological wizard to set up a smart house? Dignan emphatically says no. "It used to be that smart houses were expensive and sophisticated, tens of thousands of dollars that would require an engineer to set them up." But that's not the case with Wink.
"It's been very easy for me to get other family members on Wink using the GE link bulb [which Dignan especially likes because of its antique look] and power strip and things like that. No one's had any issues because we're all so comfortable with our mobile phones and remote controls. It's not a big stretch."
It is the present, but Dignan says it feels like the future. "I was just in New Zealand, and to be able to — from the other side of the world — make sure my doors are locked for my wife and son with the touch of a button: That does feel a little bit Jetsons."
He pauses. "Bouncing off a satellite and travelling 12,000 miles and controlling something … I can open the garage door from New Zealand — that's out there."
Watch Dignan's story on Wink.com, where you can learn more about building out a smart home more affordably than ever.