What if you could fly like a rock star for the price of an economy ticket? It may not be as unlikely as you think. TODAY national investigative correspondent Jeff Rossen got a look at the potential future of flying courtesy of Airbus, which makes many of the planes you fly on today.
Pre-order Jeff Rossen's new book, "Rossen to the Rescue" here
In a mockup aboard an Airbus A330, project lead Jason Chua showed Rossen movable pods that can be loaded onto a plane in less than an hour. Each provides a different experience, based on what passengers signed up for:
Family areas: "We designed an area that's specially designed for families so they can sit across one another. There's space for kids to play," Chua said.
Restaurant pods with tables where four people can sit comfortably. There's even a bar — and all for roughly the price of a coach ticket.
Beds where you can nap, even during a short flight. "How often have you walked past first class and been jealous of all the people who got to lay flat?" Chua asked.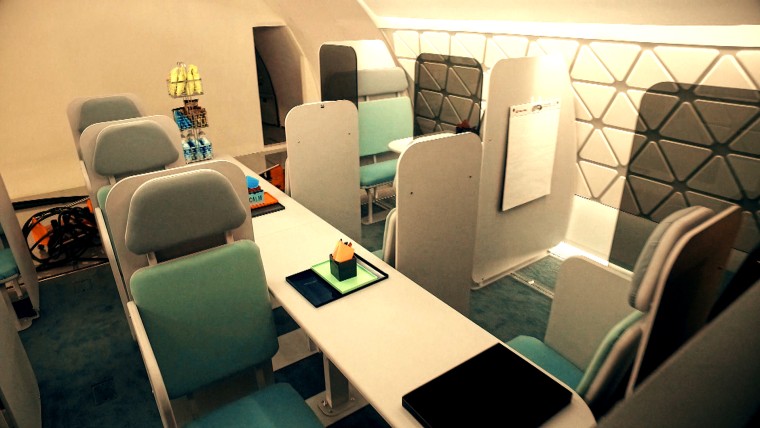 Airbus is working closely with the FAA and its European counterpart, the EASA, to make these innovations a reality in just a few years. And they also want to make spa pods and workout pods. Possibly you could take a spin class in the sky!
To suggest a topic for an upcoming investigation, visit the Rossen Reports Facebook page.