Our annual Readers' Choice Survey always yields fascinating insights into your travel experiences — including the best (and worst) hotels, cruises, beaches, and cities around the world. For the second year running, we've asked you to rate a city's "friendliness," especially with respect to where you felt welcome. Not surprisingly, Southern hospitality dominates again. See which cities greet outsiders with open arms and which ones give guests a relatively cold shoulder.
Friendliest cities
3. San Antonio, Texas 
"The beauty and majesty of Big Sky country and the friendliness of the folks who live here makes it a must-do trip." The famed River Walk remains one of its biggest draws, especially "once you discover the Rio Taxi" hop-on, hop-off service and "the quiet upper end." Culture buffs can't get enough of the annual Fiesta, an 11-day heritage celebration that's "a treat for locals and tourists," while aesthetes flock to the McNay Art Museum for "one of the best collections." There's also plenty to eat between "the Guenther House for breakfast" and Lulu's Bakery and Cafe for "the world's best chicken fried steak." "There's a little something for everyone" in this Texas city.

2. Savannah, Georgia
Charm abounds in Georgia's oldest city, as evidenced by the number of readers who raved about the "animated guides in seersucker suits" and "Spanish moss dripping from the trees." Visitors both new and returning also enthused that the "rich tapestry of our country's history" here made them feel like they'd "stepped back in time." For delicious Southern fare, "don't miss The Pirate's House Sunday Brunch."

1. Charleston, South Carolina
Several visitors praised this "quaint and special little gem" for embodying Southern hospitality at every turn — so much so that they "would consider living there full time." The historic town earned accolades for its blend of "undervalued local culture," history, and natural beauty, as well as the "incredible food" and Charleston City Market, with its boutiques and art galleries. In short, Charleston is the total package, landing it atop the list for the second year in a row.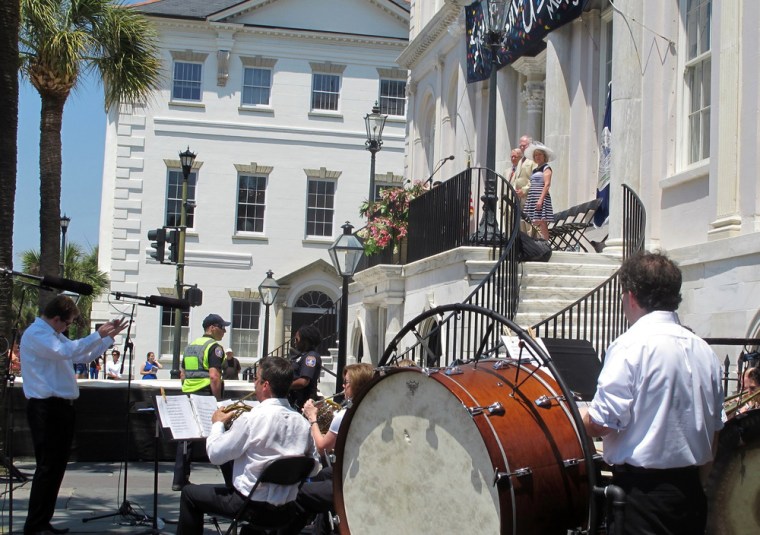 See the full list of friendliest cities on Condé Nast Traveler's website.

Unfriendliest cities
3. Hartford, Connecticut 
Connecticut's capital has "been trying to lift itself out of a slump since the 1980s." "Young professionals" find that it has a "great atmosphere to explore while doing business" — though as a tourist destination, it lags. You can, however, "walk everywhere, to restaurants, theaters and museums." Locals love Hearty Kitchen for "lunch and weekend brunch," particularly dishes like "locally sourced organic fried chicken and waffles."
2. Oakland, California 
"Oakland has a bad rap," one commenter acknowledges, and another admits that it's still "rough around the edges," but "ask a local first" and you'll avoid the less hospitable parts of town. A surprising number of people observed a rising food scene with "so much raw talent in little kitchens everywhere." Also popular: Fox Theater, which welcomes everyone "from Thievery Corporation to Erasure."

1. Newark, New Jersey 
While one reader mentioned that New Jersey's largest metropolis has "changed in a lot of ways for the better," most still consider Newark an "airport city" that's "crowded and overpriced." Still, one person pointed out that the "mayor tries hard"; another declared it a "good jumping-off point" for exploring New York City — and a standout in Portuguese cuisine (seek out the Ironbound District).
See the full list of unfriendliest cities on Condé Nast Traveler's website.  
Data compiled by David Jefferys; source: Condé Nast Traveler Readers' Choice Survey; reporting and text by Sarah Bruning.

More from Conde Nast Traveler