With spring in the air, the urge to grab a bag of limes, a little triple sec and a bottle of tequila can be hard to resist. But the price of limes has skyrocketed recently, and sweet and sour mix just won't do. Cheapism.com decided to offset the high cost of a primary margarita component by finding the best cheap tequilas.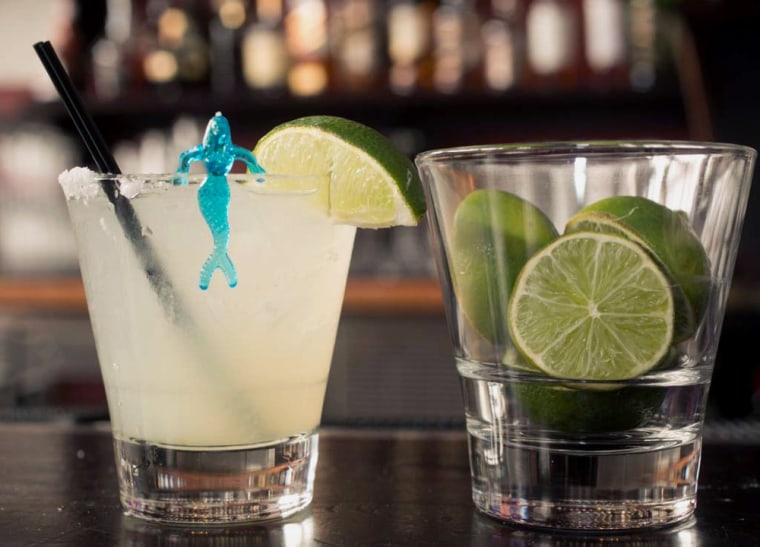 We laid out two criteria before getting started. Although prices vary by store, we set our limit at $20 for a 750ml bottle. And an ingredient list with 100 percent blue agave was a must-have. (Mixto tequilas must contain only 51 percent blue agave, often making up the difference with sugars, coloring and flavoring that can lead to a nasty hangover.) For recommendations we reached out to Tanya Robinson, a wine and spirits consultant who is also a sales associate at Astor Wines & Spirits in New York City.
Our list includes Blanco or Silver expression tequilas, which indicate the spirit is clear and hasn't been aged. Generally these are cheaper than other expressions and just right for mixing because of their simple flavor. Many of the distilleries noted below also offer Repasado tequilas, which have been aged for two months to a year and cost several dollars more. Anejo tequilas are aged in wooden barrels for one to three years and may be hard to find for less than our $20 maximum but the process makes for a better sipping experience. (Aging changes the flavor based on the type of wood in the barrel.) If you stick to the best cheap Blanco or Silver expression tequila, try buying one of each and hosting a blind tasting to find the crowd favorite.  
Four Tequilas for Less Than $20
Whether you like salt or not, or prefer a tequila sunrise to a margarita, these four tequilas are excellent mixing partners.   
Dos Manos Blanco ($13-$15): Dos Manos Blanco may not be a standout but it's amazingly cheap considering that it's triple-distilled and made with 100 percent blue agave. This tequila is relatively smooth and one of the best budget options.
Pueblo Viejo Blanco ($18-$20): The one pick on our list that packs a little extra punch is Pueblo Viejo Blanco, a 100-proof tequila from the highlands of Jalisco. It's a good choice for margaritas and other cocktails, but watch out — the extra alcohol can creep up on you.  
El Jimador Blanco ($15-$22): GQ magazine calls El Jimador Blanco a perfect choice for mixing. It's an estate-grown and -bottled tequila that is a best seller in Mexico although not the best choice for a neat drink. Robinson recommends El Jimador Blanco for consumers who like to infuse their tequila with jalapeno, fruit or other flavors.
Espolon Silver ($18-$25): This award-winning tequila is quickly becoming a staple in tequila-based mixed drinks. It's affordable, well packaged and boasts nice spicy notes. Two reviews at BevMo.com say there's no need for a chaser when taking shots. It's simple and smooth enough for many consumers to enjoy sipping straight – rare for such a modestly priced tequila.
For a Few Bucks More …
What if margaritas aren't your thing, or you're in the mood for something a little stronger? If you can spare a few extra bucks, you can pick up a Blanco tequila worth sipping. To find out what are the two quality labels we identified that still cost less than $25 visit Cheapism.com. 
Best inexpensive beers: a taste test
Comparing ultra-cheap cell phone plans