/ Source: TODAY Contributor
If you think only kings and queens live in castles, you're royally wrong. The U.S. real estate market has no shortage of grand estates for sale, but lording over your own manor doesn't come cheaply.
Take Highlands Castle, the 6,000-square-foot Bolton Landing, New York, property built in 1984. It's on the market for $12.8 million. The stone palace boasts 180-degree views of the Adirondack Mountains and Lake George, plus you won't have to worry about pesky oglers; there's a gatehouse and towers to ensure privacy.
RELATED: College student builds tiny home to graduate debt-free
Inside, the gothic theme continues throughout the six bedrooms, 5.5 bathrooms (called garderobes in medieval times), down numerous secret passageways and behind hidden doors, not to mention the 800 tons of stone that went into its construction. Still Keir Weimer, the listing agent and president of the Keir Weimer Team of Select Sotheby's International Realty, said, "The home has an intimate feel for a castle."
Intimate or not, how is the castle market faring these days? Compared to a typical $200,000 home, these residences don't sell as quickly regardless of the economic ups and downs, said Selma Hepp, Trulia's chief economist.
"Buyers usually aren't as concerned about the price tag," said Hepp. "That's because they are looking for a home that will make a fashion statement as opposed to a place to live."
RELATED: Fallen Italian nobles turn castles into B&Bs
"It takes a special person," said Cheryl Huebert, the managing broker of ReMax Realty Professionals in Wichita. "You are either going to live there, or you are an investor with the imagination and know-how to run a business out of it."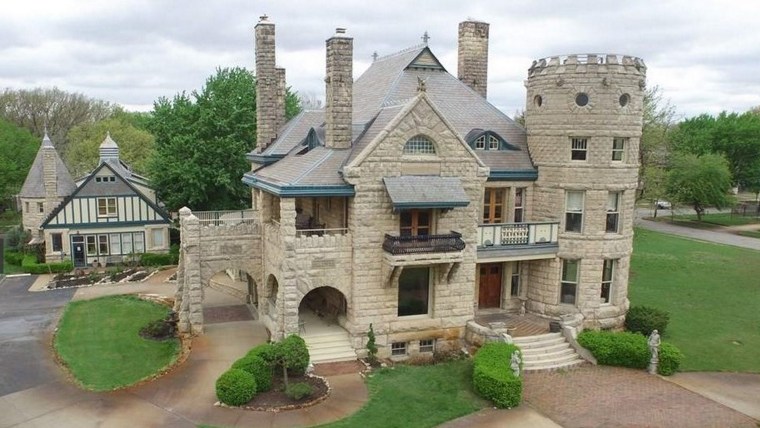 Huebert had a $2.8 million, 28-room Riverside Mansion in Wichita, Kansas on the market and would schedule four-hour showings for "dozens of serious buyers."
Completed in 1888 by Colonel Burton Harvey Campbell, the home has 17 bedrooms, each with its own bathroom. Many feature private balconies, so it made sense that more than a few buyers wanted to take advantage of the dual residential and commercial zoning.
"One serious buyer wanted to turn it into a B&B, one wanted to make it office space while another wanted to make it a destination wedding venue," said Huebert. "But it all came down to price per square foot and how to make it all work."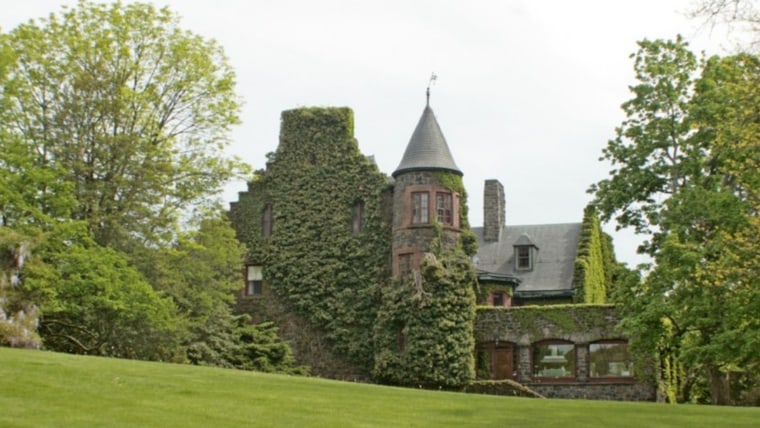 Some 200 miles south of Highlands Castle is an imposing 15,000-square-foot stone castle designed by celebrated architects, McKim, Mead & White. Famous for designing New York's original Penn Station in 1910 and introducing European design ideas into U.S. homes, the firm included a second-floor great room, two open porches, Italian Renaissance paneling, a dumb waiter and an elevator in the home at 1 Castle Road. The $5.5 million price tag includes a separate cottage, pool and a 2-story barn — all set on 18 lush acres.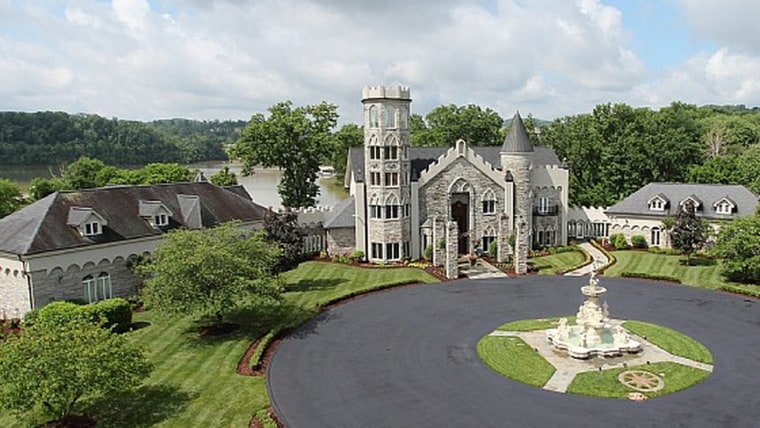 Not in a New York state of mind? Wannabe castle owners with a family should consider the 13-acre spread in Johnson City, Tennessee. The teenager's dream pad includes four Jet Ski lifts, three boat slips, a mini Bristol Motor Speedway go-kart track, pool, hot tub, outdoor kitchen and 750 feet of lakefront access. The 19,000-square-foot home, known as Devault Manor, is modeled after an 18th century Spanish castle but has modern touches including a theater with a ticket booth, four levels of cinema seating and a full English pub.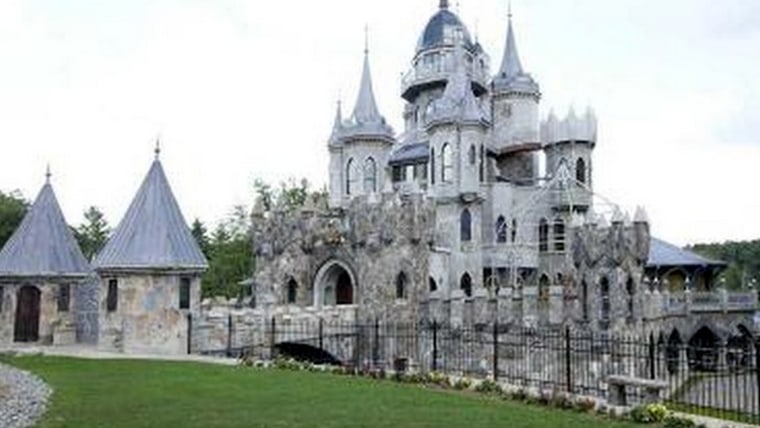 Last but not least is a $45 million, 22,377-square-foot Connecticut fortress complete with a drawbridge and moat. Christopher Mark, the eponymous owner of Chrismark Castle, included a circular kitchen, multiple massage rooms, eight bedrooms and 10 bathrooms in an opulent design. It is rumored he is willing to negotiate on price.
But be prepared. The luxury home market is typically an all-cash market.