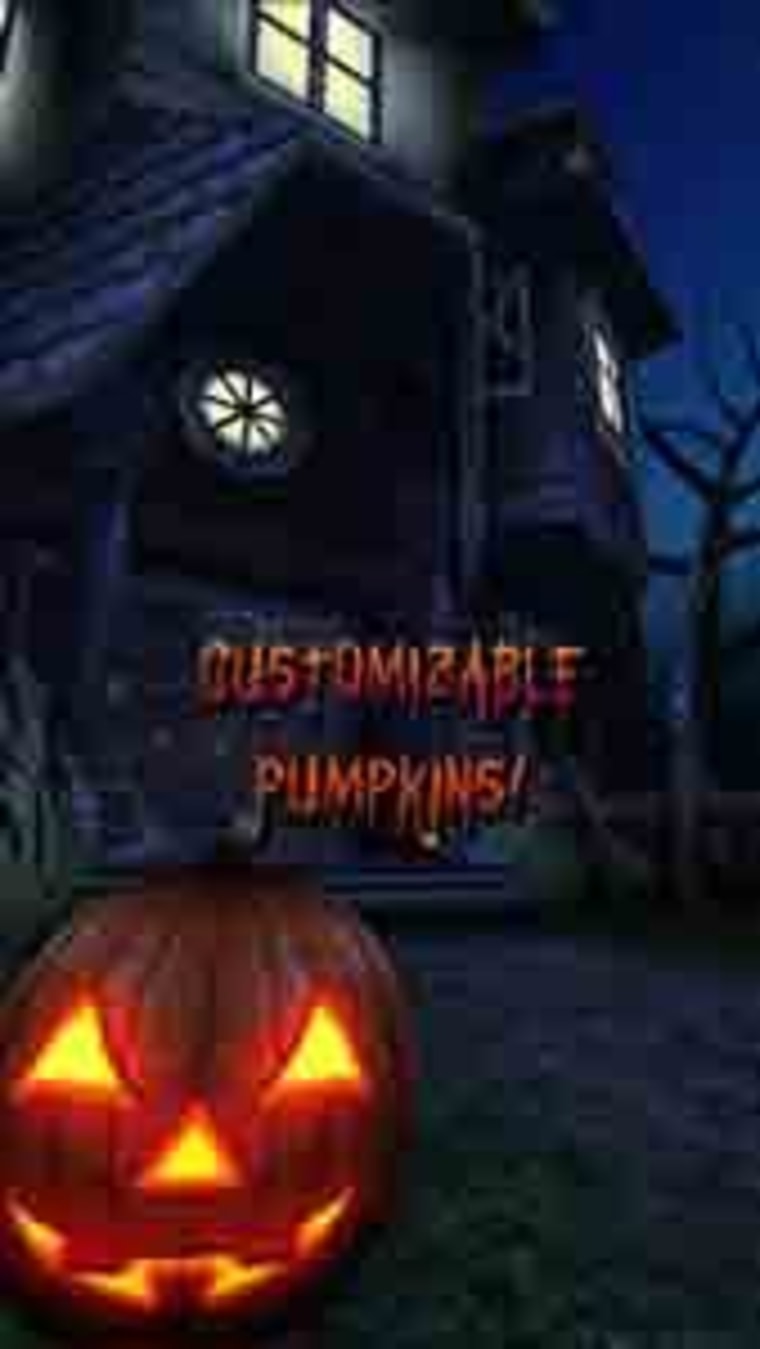 There's frightening fun to be found on your iPhone, iPad or Android device this Halloween. Find haunted houses to visit in your area, read spooky stories or turn a loved one into a ghost.
Haunted House HD (Android, $1.99 on Android Market)
Create your own haunted house with jack-o-lanterns, ghosts and scary monsters waiting to leap out at visitors. Then turn your phone over to friends our your kids for them to explore — if they dare.
HauntFinder (iPhone, iPad, $2.99 on iTunes)
Looking for a real haunted house to visit this Halloween? This app will list all the scary places within 200 miles with a description of what you can expect to find, website links and driving directions. You can also visit HauntedHouse.com, which provides listings for the app and is free.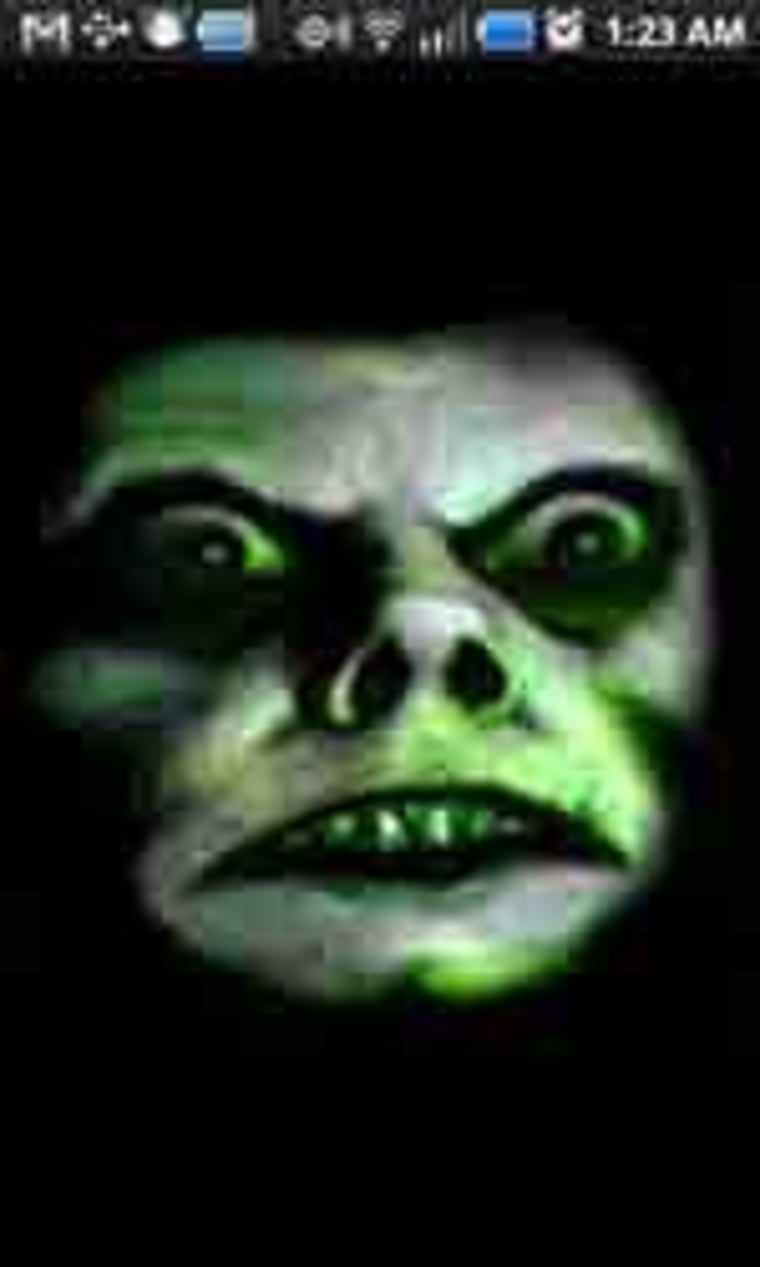 Haunted Phone (Android, 99 cents on Android Market)
Turn your phone into a portable scare machine with spooky faces and horrifying screams triggered by motion or touch. Pick which actions will trigger the haunting effects, and then hand it over to your friends for a little freak-out fun.
Haunted Face (iPhone, iPad, 99 cents on iTunes)
Turn friends and family into ghosts with this photo app. Haunted Face will automatically generate different ghostly versions of any photo you load. Just shake to move between the normal picture and the horror-show version. Share your pictures from the app on Facebook, Twitter and email. Or, if zombies are your thing, turn your friends into the undead with Make Me Zombie.
Ghost House eBook (iPad, $2.99 on iTunes)
Spend the night with a boy named Charlie as he spends the night trying to escape from a haunted house. This graphic novel has a read-to-me mode that highlights each word as it is spoken. And there are great sound effects to complete to mood.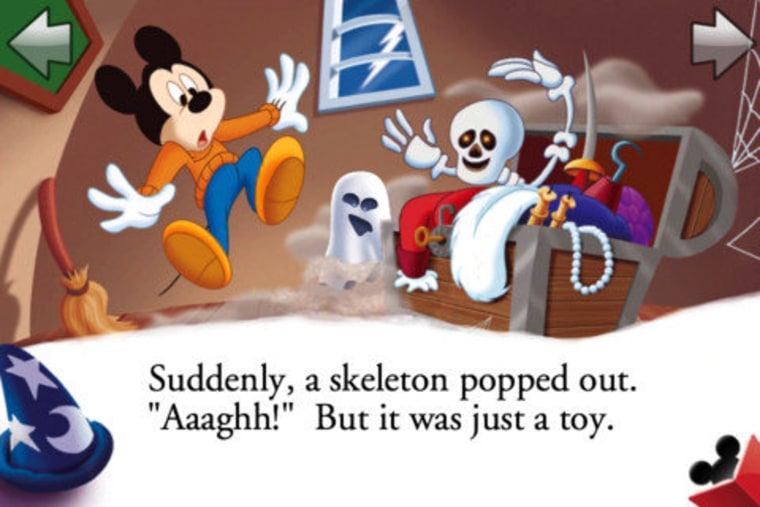 Mickey's Spooky Night Puzzle Book (iPhone, iPad, Free on iTunes)
Join Mickey Mouse and his friends at his Halloween party, where they investigate strange noises and are spooked by a ghost. There are puzzles sprinkled throughout the book. In addition to a professionally narrated read-to-me mode, parents can record their own voice.
Greedy Pigs (Android, free on Android Market)
Based on the regular Greedy Pigs action game, this Halloween-themed version has you helping the dwarfs protect the magical candy pot from the greedy pigs. Choose to be a dwarf warrior, hunter or magician and dare to enter the spooky woods.
More stories on Techlicious:
Chat with Suzanne on Facebook  or on Google+ and get her free daily Techlicious Newsletter.