FedEx is warning customers about an email scam as criminals try to take advantage of high shipping volumes around the holidays.
The company said customers should immediately delete any emails with the subject line "Fed Ex Delivery Problems Notification" because they may contain a virus. Attachments to the email shouldn't be opened, and recipients shouldn't click on any links because they may link to sites infected with viruses, the company added.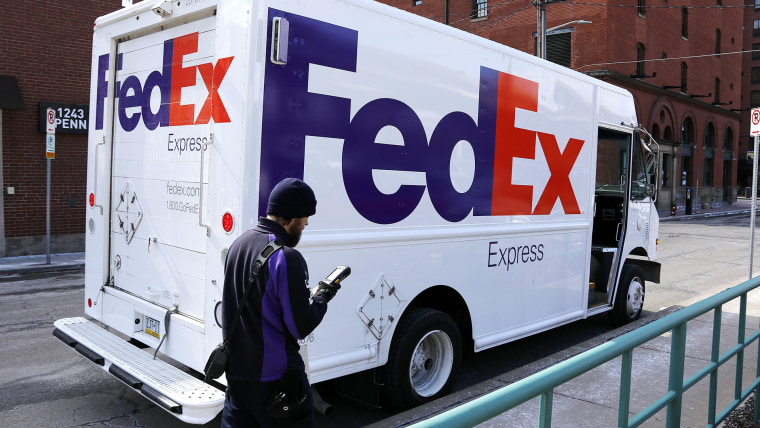 The body of the email usually claims FedEx tried to deliver a package but the recipient's address was not correct. It also asks the user to print out the attached invoice.
"This set of fraudulent emails claims to be from FedEx regarding a package that could not be delivered,'' the company wrote on its website. "These emails ask the receiver to open an attachment in order to obtain the airbill or invoice needed to pick up their package."
FedEx noted that it does not send unsolicited emails asking customers about packages, account numbers, passwords, personal information or invoices.
FedEx also outlined other email scams to avoid including ATM cards, bank drafts or requests for contact information.
Follow TODAY.com writer Scott Stump on Twitter.