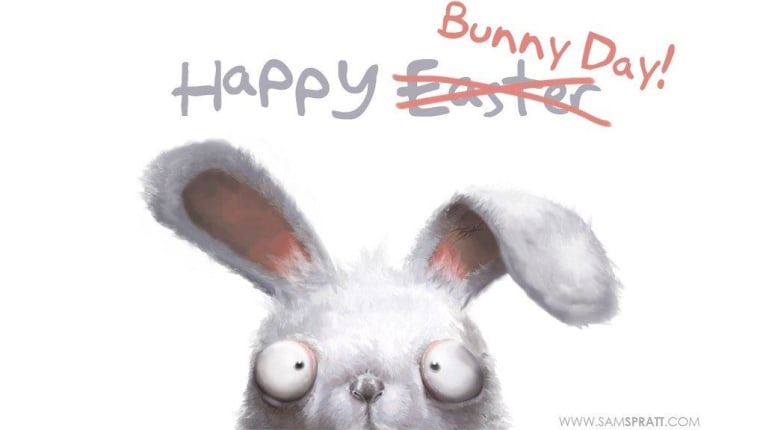 "Between the death of Little Til, Herman Cain's dead rabbit ad, and the kidnapping of Miss Cooper, it's a bad time to be a bunny or bunny enthusiast," Gawker recently noted. Indeed, for lovers of all things lagomorph, it's best not to remember March at all. So, as we move forward to International Bunny Appreciation Day (which just so happens to coincide with Easter) this Sunday, let's cleanse our palates for April via this review of our very favorite bunny locations on the Internet.
Cocoa-chan, the therapy rabbit
Cocoa-chan is featured in "Pray for Japan," a documentary about survivors of the 2011 Tōhoku earthquake and tsunami. Here's how she's described it on her Pray for Japan Facebook page: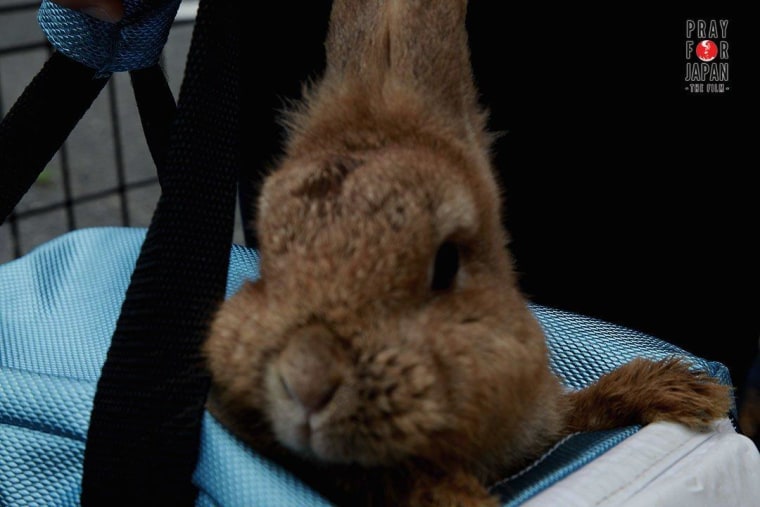 Sometimes humans can't help people more than little furry critters can. There was a special rabbit, Cocoa, giving people traumatized by the tragedy a little unconditional love. I gave this very special volunteer a folder of her very own. Cocoa-chan is still on her mission of providing help and hope...Stu is making sure all her fans here on the page get to see new pictures of her.
 Daily Bunny
Neither snow nor rain nor heat nor gloom of night stays these couriers from the swift delivery of The Daily Bunny. Each and every day, you'll find a a fresh new bunny picture or video via the Daily Bunny Tumblr, Twitter and Facebook. Bunny fans are invited to submit photos and there's even a Bunny FAQ. As the Daily Bunny blog promises: "Daily Bunny is daily!"

Disapproving Rabbits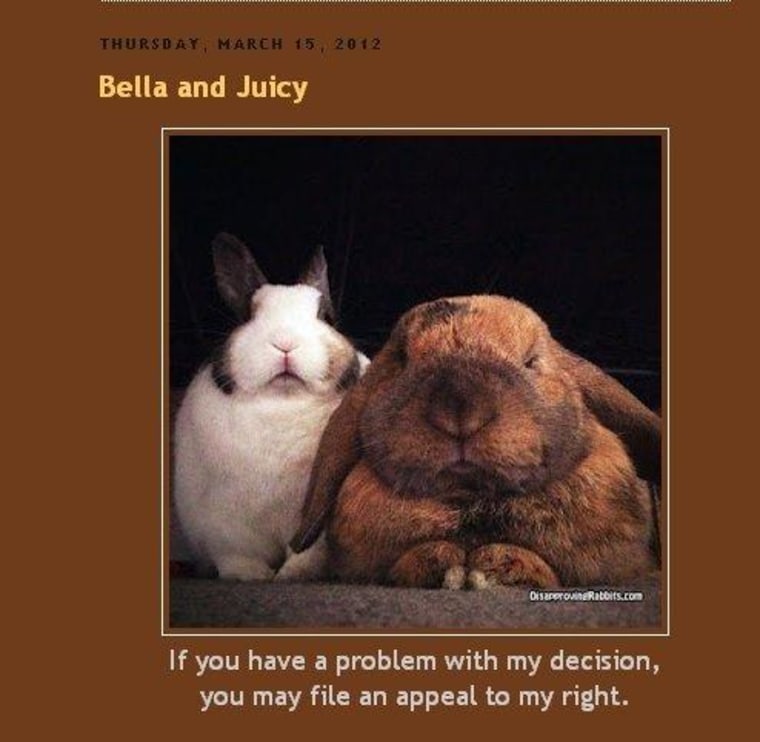 If bunnies with attitude are more your speed, then Disapproving Rabbits is the blog for you. It started as an inside joke between Sharon Stiteler and her husband Bill.
Over the years, the couple shared their home with a series of domesticated rabbits. Noting that relaxed rabbits share a frequent facial expression of disapproval, the couple scripted words for what they imagined their bunnies found distasteful and put them online. Fans sent in photos of their displeased house rabbits, and as is the way with popular blogs, a book deal ensued. Also, these awesome T-shirts!
Roebling, the Brooklyn Bunny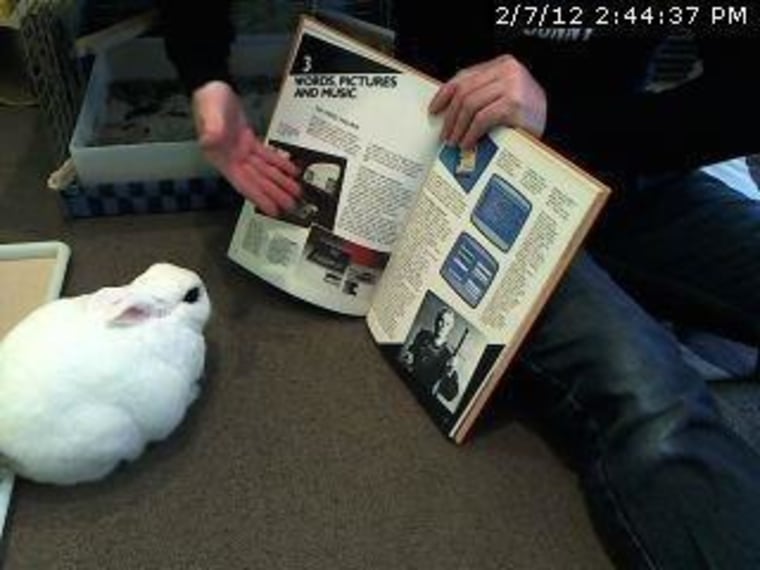 The Brooklyn Bunny website, live streaming since Aug. 28, 2005, stars Roebling, a Dwarf Hotot rabbit with a fetching black eye who lives in the Greenpoint area of Brooklyn.
Kevin Dresser and Kate Johnson of the design firm Dresser Johnson originally considered the two-camera streaming idea as part of a bunny-sitting service. The side business never came about, but the couple decided to keep the camera rolling after they adopted Roebling, whose antics can be enjoyed by the entire Internet, 24/7. 
30-Second Bunnies Theatre
Graphic artist Jennifer Shiman started 30-Second Bunnies Theatre in 2005 to help promote her digital design and illustration skills. Bunnies, she found, were the perfect animals to act out an idea for classic movie reenactments in 30 seconds flat, starting first with "The Exorcist" in 2005.
Six years and 68 reenactments later -- everything from "Titanic" to "Snakes on a Plane" -- the Bunnies went on permanant hiatus while Shiman pursues other projects. You can still enjoy the fruits of their labor in the 30-Second Bunnies Theatre Library website, or in DVD form.
In conclusion: Following bunnies on the Internet does come with a warning. Don't let their virtual cuteness convince you to adopt a bunny IRL – unless you're willing to accept the responsibility of caring for a bunny for its full life – around 10 years. Many of the bunnies appearing in the aforementioned Web sites were abandoned. What's more, animal shelters are full of post-Easter presents that needed more care than their new owners realized. Just ask the House Rabbit Society.
Helen A.S. Popkin goes blah blah blah about the Internet. Tell her to get a real job Twitter and/or Facebook. Also, Google+.
More on the annoying way we live now: