Italian princes and countesses, struggling under the European economic crisis, are converting their dream-like castles into bed and breakfasts and luxury vacation rentals. The wealth of the aristocracy has shrunk across centuries and heirs, unable to live-off what remains of family fortunes and assets, have become entrepreneurs.

While noble titles haven't held legal value since Italy's monarchy was abolished in 1946, a loophole in the Republic's 1947 constitution allowed them to be retained as part of a family name. The titles still carry cachet, however, when it comes to attracting tourists to rent out the spare tower.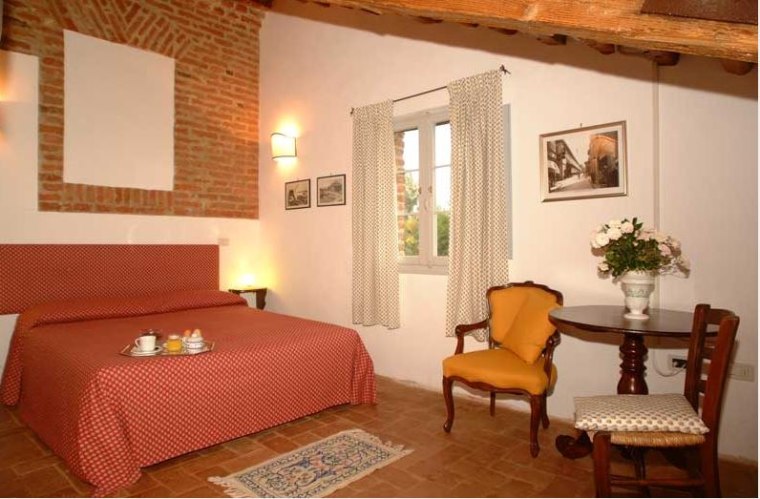 "Americans who love to meet, talk and dine with a count or prince", Countess Maria Giustiniani, landlord of Castel Venezze, a 1400's rural domain near Venice she turned into a resort, told NBC News. Renovations cost several million dollars and required taking out a since-repaid mortgage. Monthly maintenance on the 80 acre property runs several thousand dollars per month. The countess declined to specify revenue, except to say she was satisfied with it.
Not everyone is happy with their numbers, though. "Our business is currently in deficit", said Count Francesco Miari Fulcis. He manages the 740-acre Fattoria di Maiano for his mother, Countess Lucrezia Miari Fulcis of the Corsini Princes. European royalty, including Queen Victoria, used to stay over at the invitation of its former English owner, Sir John Temple Leader.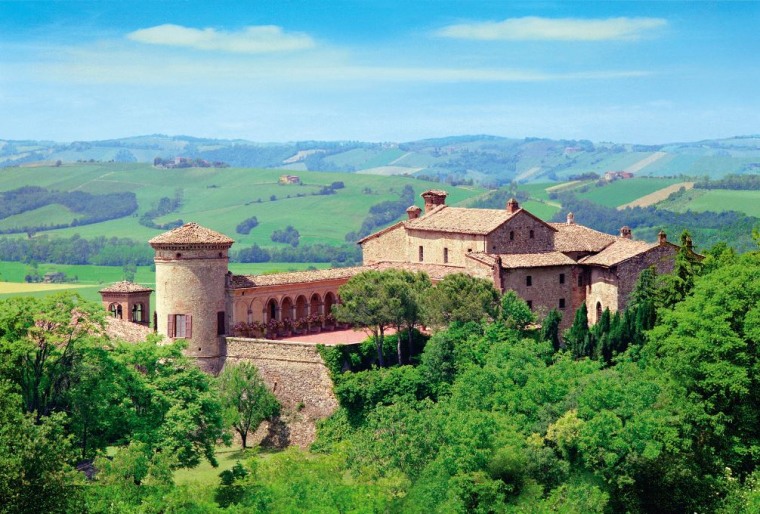 "Revenues have dropped 25-30 percent compared to 2007, sustaining agriculture is expensive, while sky-high property taxes and hell-like bureaucracy are straining us. You can't live on asset value anymore," said the Count. Overall maintenance for both tourist and agriculture activities, including the costs of running the on-site olive oil farm and production facility, average to a million dollars per year, he said.
Prince Gabriele Alliata di Villafranca restyled his 1600's country estate in Sicily, "Le Case del Principe," into a set of luxury villas which he rents out for tourists, business meetings, weddings, and other events.
"You don't get a single penny from agricultural farms like mine in southern Italy, and if you hope to live on the production of oil, oranges and wine... campa cavallo che l'erba cresce," said the Prince [translation: while the grass grows, the steed starves].
But finding new uses for the historic villas keeps aloft more than just the balance sheet.
Remembering when as a boy he used to ride on his bicycle out to the estate that was his family summer's home, Prince Gabriele said, "I didn't want this place to become a ruin."
To keep the estate from crumbling into the ground, Countess Maria Giustiniani's father renovated the estate after it was abandoned for several decades after major floods hit in the 1950's. "I'll never be able to recover all the capital I spent here, but my five sons will," she said. "The estate now works marvelously: it's an oasis in the desert."
Countess Stefania Von Holstein runs with her husband the medieval Castle of Scipione of the Marquises Pallavicino, among Italy's oldest families. The economic crisis has hit them too. Unlike the other estates, they only opened it up to tourism after the beginning of the downturn in 2008.
"A castle is a common good to be shared with others, as in the Middle Ages when travelers took refuge here," said the Countess.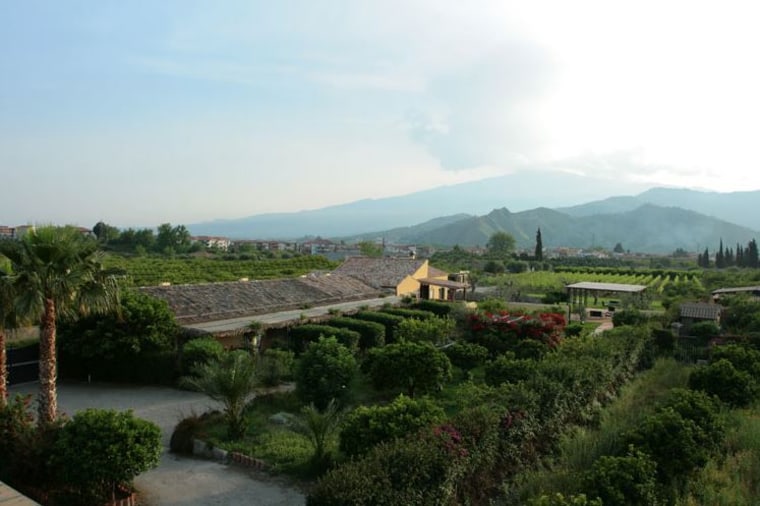 Le Case del Principe
Citrus groves and olive trees enclose a luxury farmhouse and five small villas with Etna Volcano view. $585 per week for a 4-guest villa; $6,670 for a 12-guest. Via Fondaco d'Accorso 98039 Taormina (Messina). +39 3497880906. lecasedelprincipe.it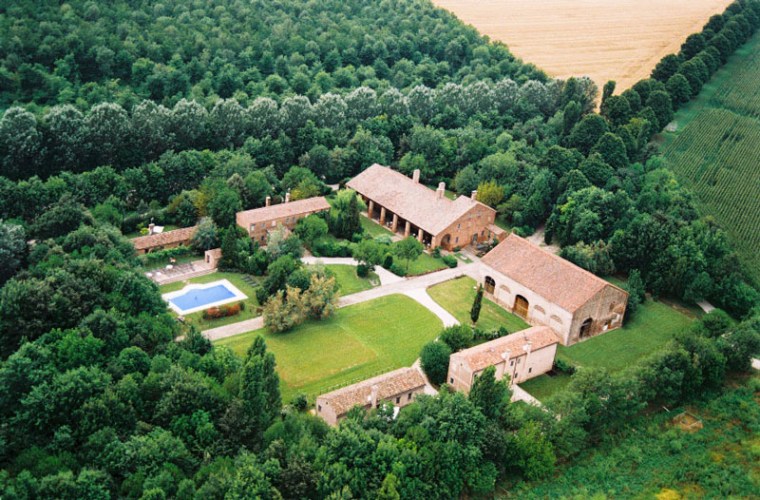 Castel Venezze
A red-brick ancient Venetian villa and six apartments surrounded by a flowery garden with swimming-pool. Daily rates from $55 per person. Via Feniletti, 420 - 45030 San Martino di Venezze (Rovigo). +39 0425 99667; +39 339.2436043. castelvenezze.it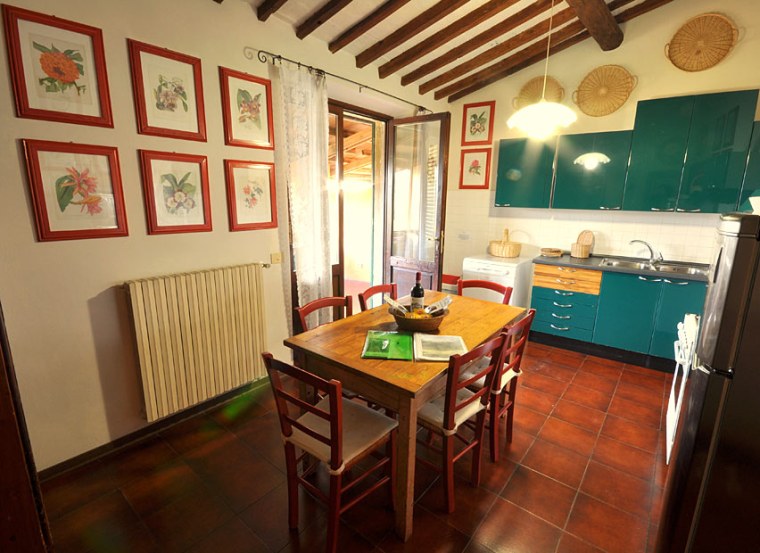 Fattoria di Maiano
An ancient agricultural estate where apartments, for up to 11 guests, are former rustic homesteads and convent cells. From $195 to $650 per day. Via Benedetto da Maiano 11, Fiesole (Florence). +39 055599600. fattoriadimaiano.com
Castle of Scipione
Two exclusive suites – in the watch tower and ancient entrance - with private garden and entry. $170 per day for a week. Scipione Castello - 43039 Salsomaggiore Terme (Parma). +39 0524572381. castellodiscipione.it