New parents returning to work are in for a brand new batch of stress when it comes to getting back into the swing of things. But what about unforeseen obstacles, like pumping in a janitor's closet? Or what about waking up one day and realizing you've been "mommy-tracked," and that promotion you were supposed to get has mysteriously gone missing?
Despite the recent cheerful buzz surrounding companies that are embracing maternity and paternity leave, there is still a long way to go. And two trailblazing women are aiming to uncover one massively pregnant elephant in the room: parental leave and return-to-work policies.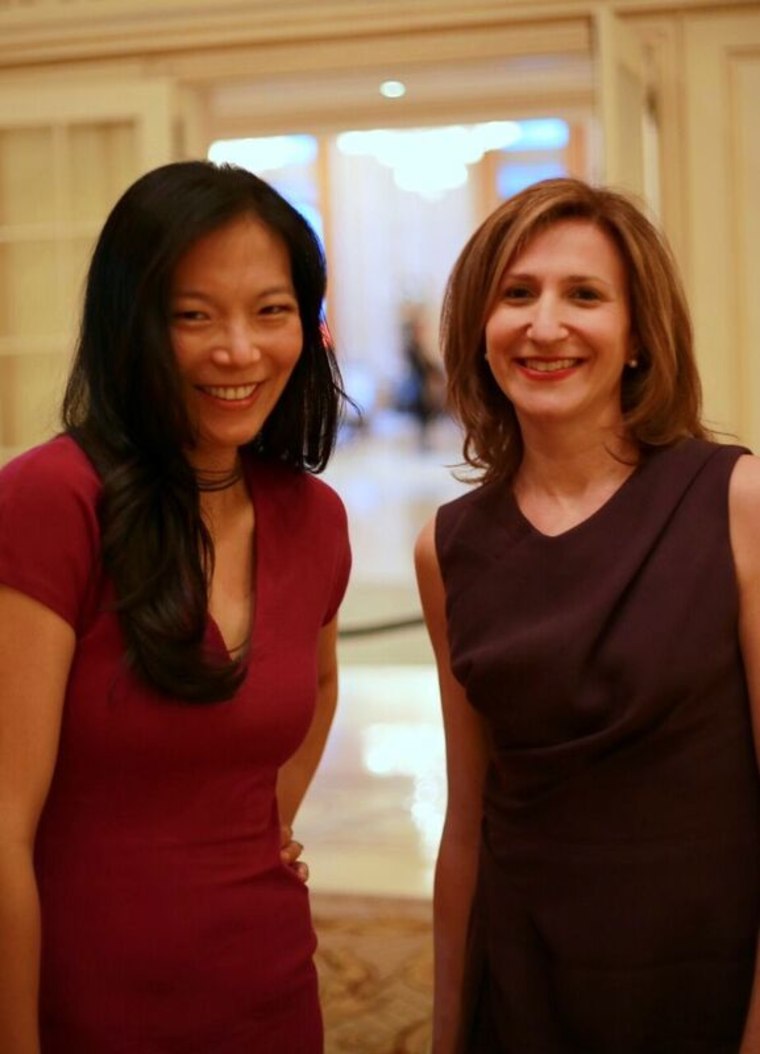 Meet Fairygodboss.com, a service that is sometimes touted as the "Yelp of maternity leave." Founded by former corporate colleagues Romy Newman and Georgene Huang in 2015, Fairygodboss turned 1 earlier in the month. Newman said both women were happily headed up corporate ladders in their professional lives, but things changed when Huang found herself two months pregnant and suddenly let go from her job.
RELATED: As millennials eye better work-life balance, is the US ready for a 6-hour workday?
"Georgene was in an awkward situation. It was hard to apply for a new job. She needed to know what companies' maternity leave policies were and there's no delicate way to ask and find out," said Newman. "She was sure that if she asked, she'd be stigmatized."
If necessity is the birth of invention, that awkward situation was the "aha moment" that eventually became Fairygodboss. The website allows employees to anonymously share information about their experiences with parental policies in their workplaces. But the topics have gone far beyond being mommy-tracked or scolded if a sick kid keeps you home.
RELATED: The problem with parental leave in the US and how other policies compare
Through research, it became clear that the topic of parenthood often doesn't even come up at work. A recent survey conducted by Fairygodboss revealed that 64 percent of women didn't inquire about their company's maternity leave policy during the interview process. When they started working at their jobs, 80 percent responded that they didn't know what the policy was and when they learned what the policies were, 35 percent admitted they were disappointed. Once they returned to work after being on maternity leave, 47 percent said that lactation facilities (in some cases, the broom closet) were inadequate, and 24 percent said their employees didn't accommodate their schedule to allow them to pump.
Fairygodboss has also begun examining paternity leave policies as well.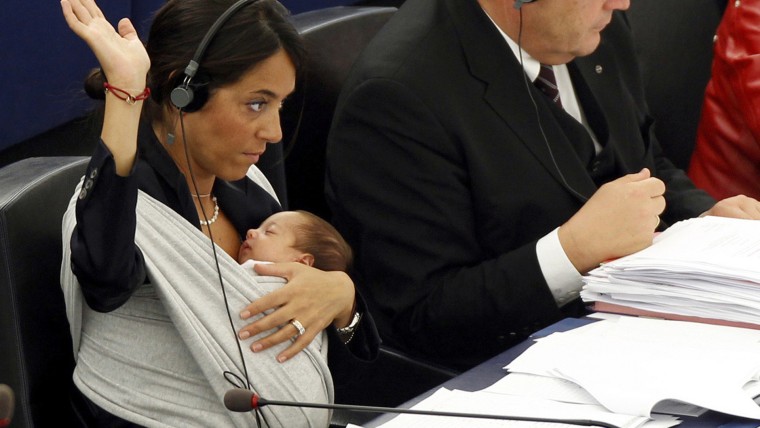 It's understood that priorities change for some employees once a baby is born, but Allison O' Kelly, CEO and founder of Corps Team, an agency that handles placements before, during and after maternity leave, said the shameful part is that companies could retain good employees if they'd just be a little more accommodating.
RELATED: Yahoo CEO Marissa Mayer announces birth of twin girls: 'Whole family is doing great!'
"It never ceases to amaze me that people who are oftentimes incredibly well regarded at companies are out looking for a job because their company was not willing to care about their work-life needs," she said. "This often comes as a big surprise, or disappointment, to the employer when they could have done some minor things to make that job palatable to the employee."
Even so, there appears to be some light at the end of the tunnel. Announcements last year by Netflix, Microsoft and Amazon that they were changing leave policies for new parents have shaken up the industry. Digital music curator Spotify also joined the fray, announcing that its leave policy will be 26 weeks. Employees of Richard Branson's Virgin empire can also rest assured that their jobs and trajectories are secure after taking a full year of parental leave time. And earlier this month, online retailer Etsy said it is offering 26 weeks of fully paid time off for both moms and dads.
RELATED: Mark Zuckerberg says he'll take 2 months' paternity leave after daughter's born
One favorable trend O'Kelly has noticed is that some companies have bucked the cookie-cutter approach and listened to what employees' needs are. "Good policies, not just maternity leave, but HR policies in general, where they care about people and treat their people well should turn into a way to retain employees in the long run," said O' Kelly.
In the meantime, Fairygodboss is filling in the gaping void, one ranking at a time, which Newman sometimes feels bittersweet about. "It's shocking that this is not publicly available information," she said. "It hadn't been noticed or observed. It's such a black box."
Fairygodboss recently released a survey showing the top workplaces for women. Here are the results:
All Industries: Where Women Are Happiest (scale: 1-5, where 5 is happiest)
Apple 4.1
Salesforce 4.0
Vanguard Group 3.9
Bloomberg 3.9
Accenture 3.9
PricewaterhouseCoopers 3.8
Google 3.8
Cisco Systems 3.7
Deloitte 3.7
Microsoft 3.7