A new Coca-Cola milk product is raising eyebrows not just for its health claims, but for its racy marketing.
"Fairlife" claims to have more protein and calcium and less sugar than regular milk, at twice the price.
That's spit-take worthy on its own. But to tout those facts, Coca-Cola rolled out a series of ads featuring women wearing barely-there "dresses" made entirely of milk. The campaign drew international headlines for its portrayal of women, which critics called "unoriginal" and "tediously sexist."
After negative reactions grew online, Coca-Cola this morning issued a statement to deal with the backlash.
"The 'pin-ups' advertising may have been eye-catching, but we're taking a totally new approach," read an online statement from the company, which noted the campaign was retired in early June. "We're super excited about what's to come."
Despite its splashy entrée onto the marketplace, Michelle Dudash, a registered dietitian, says Fairlife appears to live up to its hype as a healthful beverage.
"It has a lot of really good qualities," said Dudash, author of "Clean Eating for Busy Families." The beverage boasts it contains 50 percent more natural protein and 30 percent more natural calcium than regular milk, as well as 50 percent less sugar.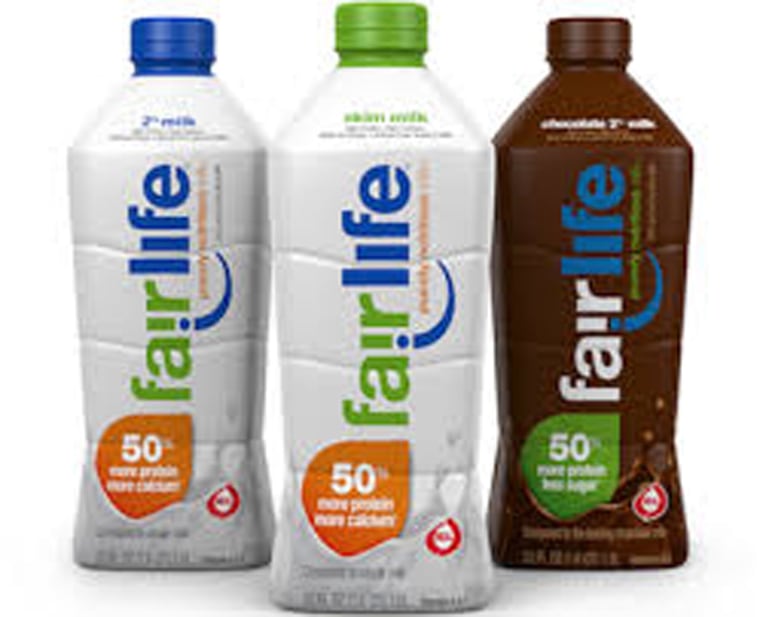 "And it's lactose free," added Dudash, an obvious boon to the millions of Americans who suffer from an intolerance to lactose and can't enjoy some of the health benefits that regular milk has been shown to have.
A diet that includes 8 oz. of milk a day is associated with healthy bones and teeth among other health benefits. A study by the University of Massachusetts at Amherst found that women can lower their risk of PMS by drinking either skim or low-fat milk all month long.
But sales of milk have been flattening out since the 1970's and half of US adults don't drink milk. One reason is that milk is perceived to be fattening and sugar-filled.
"Milk isn't the enemy when it comes to sugar," said Dudash. "But for diabetics and anyone who is really watching their carbohydrate intake closely, the 6 grams of difference between regular milk and Fairlife can be significant."
The added protein and calcium also make Fairlife attractive, as it's essential to have a diet that includes protein from a variety of sources including lean meats, nuts, seeds and milk.
"Fairlife, therefore, can be a good item to add to your protein portfolio," said Dudash.
So how is it made? According to Fairlife's website, a sophisticated cold filtration system separates the milk into its components: water, fat, sugar, protein, vitamins and minerals. Then a new combination is created without lactose and more protein and calcium.
"It's basically the premiumisation of milk," Sandy Douglas, Coca-Cola North American SVP, global chief customer officer and president, said at a conference earlier this year. He added said Fairlife had the potential to make it "rain money" for the company.
Available now in Denver, Minneapolis and Illinois, Fairlife is slated to hit store shelves nationally in in 2015.
Molly Blake is a California-based freelance writer. Find her online at mollyblake.com.