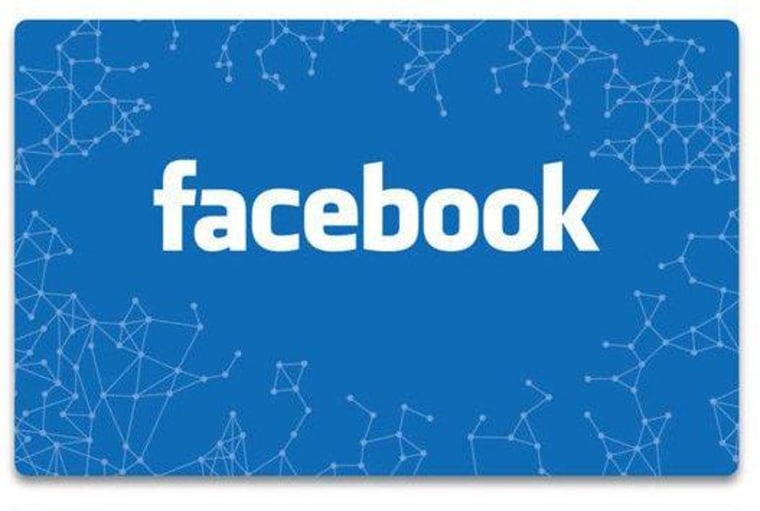 If you've wondering what to get that Facebook friend for their Facebook birthday, you're in luck — you will soon be able to get them a Facebook gift card. Not for Facebook itself (it's still free), but for stores like Target and Sephora.
This is different than what Facebook introduced last fall, a program that lets a users give real gifts — from $5 Starbucks cards to more expensive treasures, like Jawbone's Jambox wireless speaker ($200).
Using the Facebook gift card looks to be a fairly simple process. You pick a merchant, pick an amount, and then once you've paid, the card is sent out to your friend — assuming they've provided Facebook with their mailing address.
It acts just like a regular gift card, and the recipients can check the balance from their Facebook account. It also stacks balances: If you give someone, say, a $10 Target gift card, then buy them another, the program just adds that amount to the first card, so people don't end up with duplicate cards.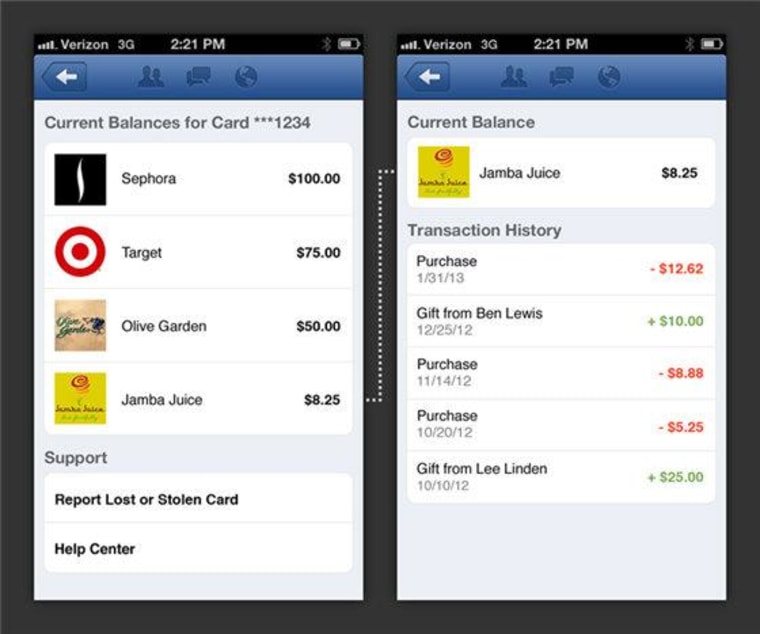 Facebook Cards are reusable," the social network said on its blog Thursday. "After you've received a card, the next time you get a Facebook Card gift, it will instantly be added to your existing card. Your card can hold multiple gift balances, and each balance is dedicated to the retailer associated with the gift. For example, you might have gift balances of $100 at Sephora, $75 at Target, $50 at Olive Garden, and $8.25 at Jamba Juice."
The selection of merchants is a little slim right now (Jamba Juice, Olive Garden, Sephora and Target), but on the plus side, balances for all four can be held on the same card. So you can have $50 available for a trip to Target, and $10 for a smoothie at Jamba Juice on the way out.
Gift cards will "roll out gradually" in the U.S.; no word on other countries at the moment.
Devin Coldewey is a contributing writer. His personal website is coldewey.cc.
More from TODAY Digital Life: