Someday soon, in addition to the familiar refrain heard on radios and TVs — "This is a test of the emergency broadcast system" — you may also see this on Facebook: "This is a test of the Disaster Message Board."
Recently in Japan, Facebook tested the new feature, aimed at consolidating some basic communication in the event of an emergency. The test only lasted two days, from Feb. 28 to Feb. 29, so the page is no longer available. (It is already March 1 in Japan, which suffered a cataclysmic earthquake and tsunami almost a year ago.) But the Yokkaichi, Japan-based Yosoko News grabbed shots of it before it was gone and shared the images. 
A disaster in your area would trigger an announcement from the board to pop up above your news feed. Then, you would be able to tag yourself as "Safe" and also check friends to see if they are OK, too. (Friends' location and current status would pop up next to their names, eliminating the need to go to their profiles to check.) You can then go to the board to contribute information to the conversation.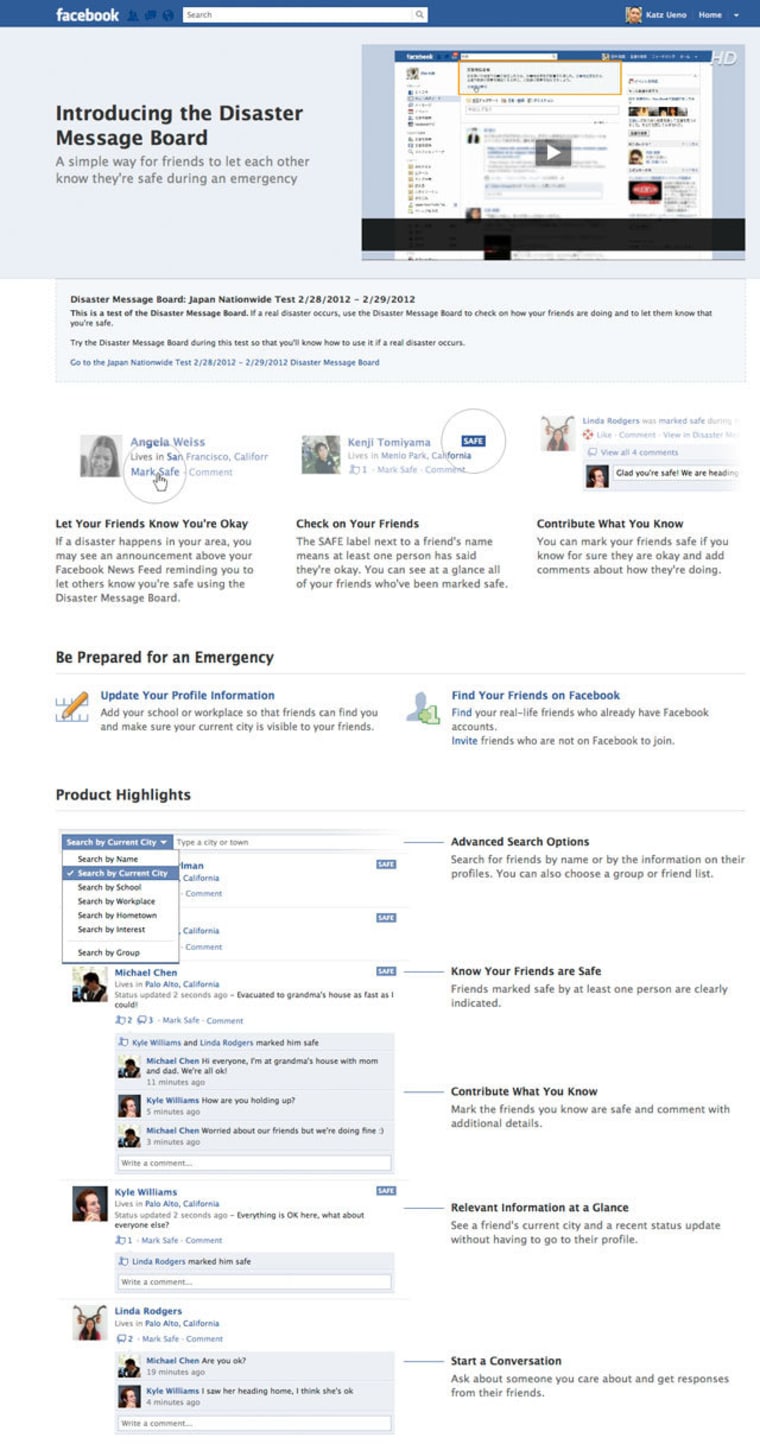 As long as most people you know and want to check on are on Facebook, this seems like it'd be a good one-stop tool to make sure they're unharmed, and to let others know you're fine. 
Until that board goes live, Facebook has its Global Disaster Relief resource center as a go-to site for tips. There are also plenty of apps available from the American Red Cross and others that help connect people during crises.  
More stories:
On Twitter, follow Athima Chansanchai, who is also trying to keep her head above water in the Google+ stream.