Have you ever dreamed of quitting your job and moving to some Instagram-worthy destination abroad? Well, all you need is a $29 winning ticket to become the proud owner of ecolodge La Casa Verde in Ecuador.
After eight years of running the property located in the scenic valley town of Baños, Rebecca and Doug Greenshields, 40 and 43, are ready to start a new chapter in their lives by moving back to Australia to be closer to family. That means they're getting rid of their slice of paradise, where they've lived with their two children, by raffling it off at $29 a ticket.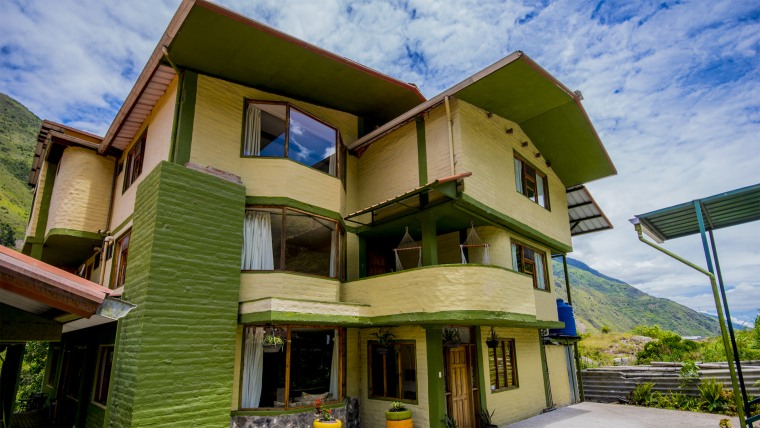 "La Casa Verde is pretty special and we knew we wanted to do something different when passing it on to someone else," Rebecca Greenshields told TODAY via email. At first, the couple considered drumming up publicity to sell the place by advertising that a portion of the proceeds would be donated to a local charity. But they didn't think that would be enough. "Then we saw a Micronesia resort being raffled off and it gave us the push we needed to make the decision to raffle it off," she said.
But how did this couple from Down Under (a Kiwi and an Aussie) end up with an ecolodge in the middle of Ecuador? "We were traveling for a year in South America and weren't ready to return to our 'old lives' of being a statistician (Rebecca) or a farmer (Doug), so we decided to try something different," said Greenshields. "After our travels, we knew there was a lack of affordable eco-friendly accommodation in Ecuador and we wanted to bring sustainability more into the mainstream."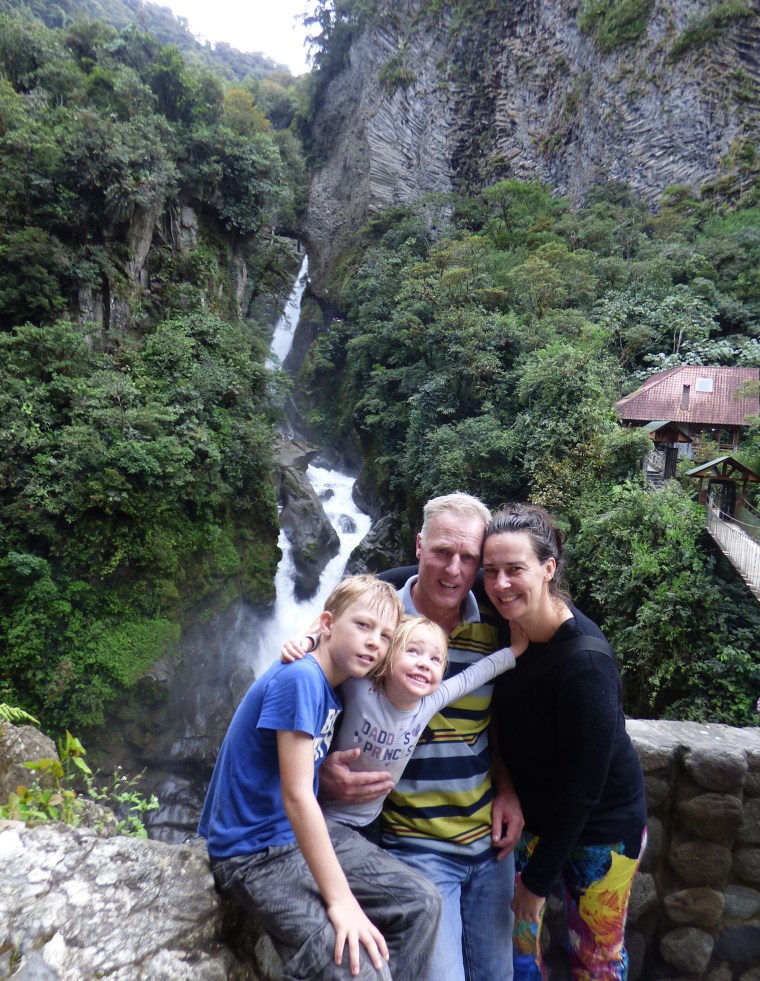 The couple ended up buying a partially constructed building in 2006 along the Pastaza River for $80,000, and spent thousands more completing it. "We ended up building it mostly ourselves with our own hands as we weren't satisfied with the local labor capabilities at the time," she added. "La Casa Verde is one of the few places in Ecuador that can boast being built to international standards and with a whole lot of love."
The hard work paid off because after officially opening the 11-room lodge in 2009, the pair ran a successful business, and the property was eventually named the third most romantic hotel in Ecuador this year on Tripadvisor.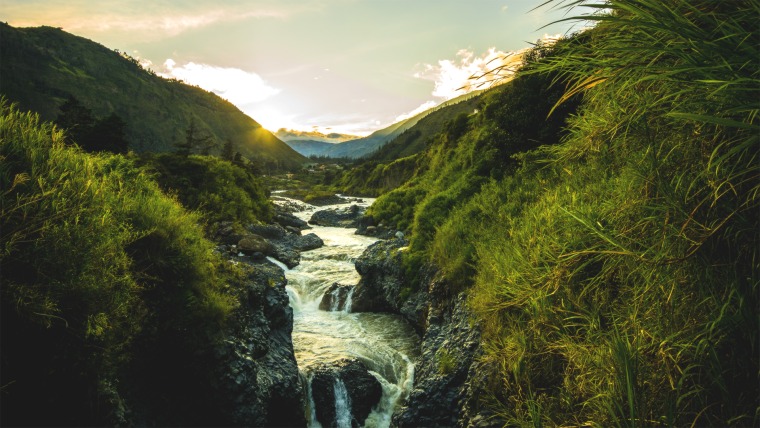 With no experience in building, let alone running a hotel, the two developed a simple business model, using Google to answer questions, and learning by trial and error. "We purposely started out slow, with a few guests here and there, to test our market and to see what would work and what wouldn't," said Greenshields. "We spent time working with different tour agencies, food suppliers, transport suppliers, etc. to find what we consider the best quality for price, too."
She added, "As long as the staff, guests and suppliers are happy, the building is maintained (which is easy, as we've built it to be low-maintenance), and you manage your time well, then it's a wonderful lifestyle to have."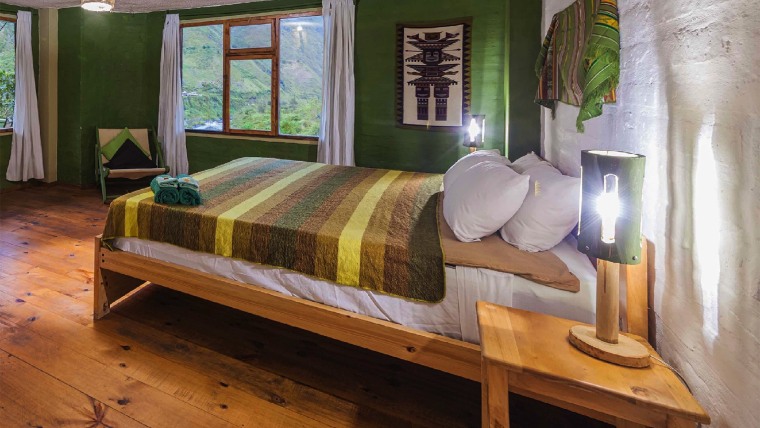 Now with two children, ages 3 and 9, the pair want to move back home and are hoping someone wants to take the same leap of faith they did with much less risk. "A raffle seemed like the perfect way to give someone a chance to change their lives for the better in an affordable way," said Greenshields.
So how does it work? The couple is selling up to 50,000 ticket (with a minimum threshold of 35,000 tickets) for $29 apiece, with the drawing set for May 31. The winner will receive the ecolodge — including the business, the buildings and the land — as well as $10,000 in cash. The hotel already has bookings through the end of the year, but the new owner could run it how they please, whether it's a vacation home or hotel.
Ideally, the winner would need to arrive in Ecuador this June, and stay for at least a week to change ownership. It normally takes about three weeks to complete the process, but if you can't stay long, they will help you find a lawyer to use power of attorney to sign the final documents on your behalf.
If at least 35,000 tickets aren't sold, a winner will still be drawn, but instead of getting the ecolodge, he or she will receive half the ticket profits collected up until one hour before the drawing takes place.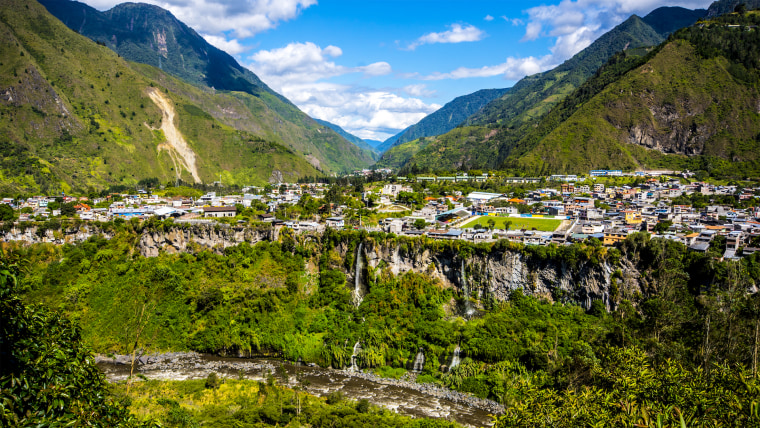 Since the property is currently being leased, you don't need to take over management immediately. But, if you decide to tackle the whole business, the couple will provide full training on the successful management of their lodge for up to one month. And if you don't want to live in Ecuador full time, you can hire someone to run the property.
On five occasions, they had managers come and run the property while the family traveled for six-month stretches and lived in New Zealand for the past 18 months. "Most of these people hadn't had previous experience either," noted Greenshields. "They learned the basics within three to four weeks. So, someone with zero experience can run this lodge, or you can find someone to help you when you're not there."
She added, "The business was easy to run. The hardest thing will be letting it go."
RELATED
The 10 best beaches in the US — and cheapest time to visit
Taking a cruise? 8 tips to know before you go