It's the National Park Service's centennial anniversary, and to mark the big event, TODAY's anchors are setting out on some incredible outdoor adventures.
Natalie and Jenna hit three beautiful Florida parks on Monday, Al and Matt visited White Sands National Monument and Carlsbad National Park on Tuesday, and we put the "Al" in Alcatraz on Wednesday.
And on Thursday, it was Dylan Dreyer and Sheinelle Jones' turn to see the wonders of Acadia National Park in Maine.
They didn't have to wait long to see one of those wonders — a beautiful sunrise. Acadia is home to the country's first glimpse of the sun on the horizon each morning.
Or as Sheinelle put it, "It's like today literally starts here."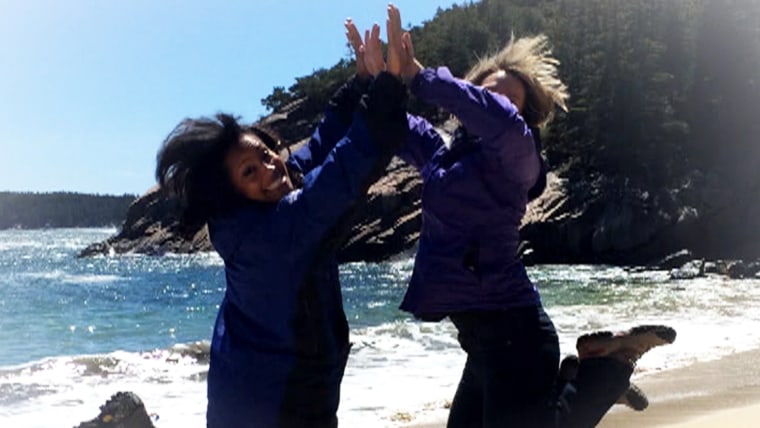 And what a day it was. Dylan and Sheinelle took in as much of the 50,000-acre park as they could.
By bike:
By kayak:
And even by lobster boat: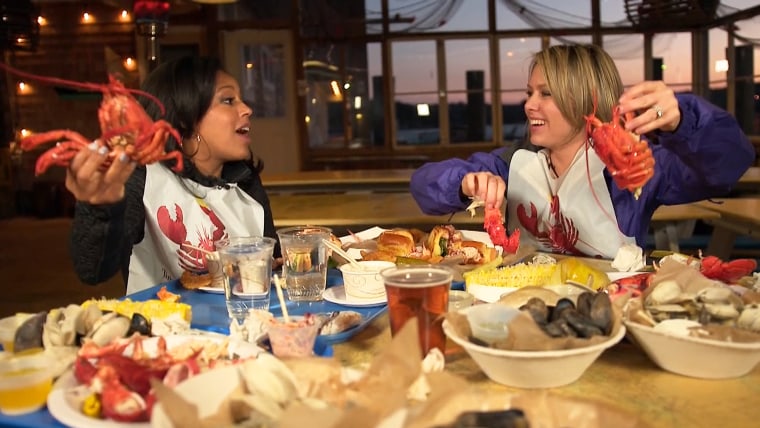 Follow along with our 100 Years of National Parks series and join in on the conversation using #NationalParksToday.
Head here to learn more about the National Park Foundation.