Attention passengers, this is Your Majesty speaking from the cockpit.
For more than two decades, King Willem-Alexander of the Netherlands has quietly been moonlighting as a pilot for a subsidiary of KLM Royal Dutch Airlines — something the reigning monarch revealed in an interview with the Dutch newspaper De Telegraaf.
Willem-Alexander, 50, served as a co-pilot on flights twice a month, an activity that helped him decompress from his royal duties.
"For me the most important thing is that I have a hobby for which I need to concentrate completely," he said.
"You have an aircraft, passengers and crew. You have responsibility for them. You can't take your problems from the ground into the skies. You can completely disengage and concentrate on something else. That, for me, is the most relaxing part of flying."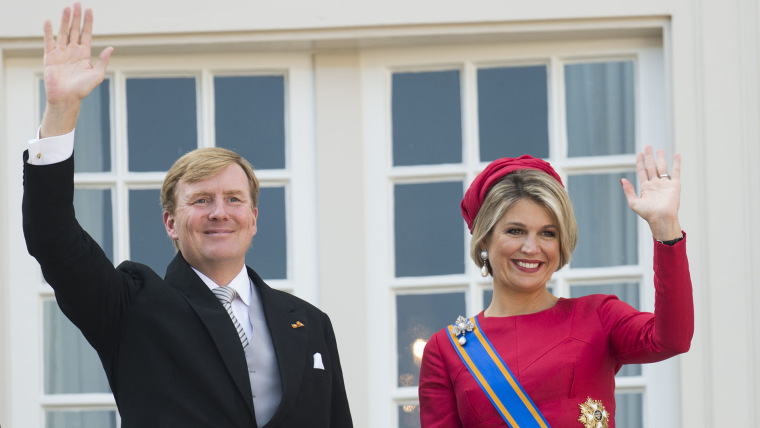 And passengers rarely knew they were in the hands of royalty when they left the runway, despite the king's 21-year pastime.
That's in part because of security measures following the 9/11 terrorist attacks in 2001, which prevented passengers from having access to the cockpit, so Willem-Alexander was rarely seen by customers. He also never had to announce himself during the preflight welcome on the loud speaker because he was the copilot.
"The advantage is that I can always say that I wish everyone a heartfelt welcome in the name of the captain and the crew," he told De Telegraaf. "So I don't have to say my own name. But most of the (passengers) don't listen anyway."
The father of three daughters has long been interested in flying. He first gained his private pilot's license in 1985 and then his commercial license two years later, according to the Royal House of the Netherlands' official website. He is now training on a Boeing 737 to continue flying with KLM.
Willem-Alexander isn't the only royal who loves aviation. Britain's Prince William has served as an ambulance helicopter pilot, and his younger brother, Prince Harry, piloted an Apache helicopter in Afghanistan as part of Britain's Army Air Corps.
RELATED
Prince Harry quits his job as a military helicopter pilot
Prince Harry wows crowd with helicopter stunts
Follow TODAY.com writer Scott Stump on Twitter.