Drop-shipping, selling products online through a third-party supplier, sounds like one of those classic get-rich-quick business ideas. Fire up an e-commerce website, work from home in your pajamas and watch the money roll in.
"It's a very simple business model," said Shelby Nousain, the owner of careerbags.com. "But it involves a lot of work."
Nousain, 30, bought the site careerbags.com about a year ago for around $20,000. The site hawks around 17 different laptop and handbag brands. When an order comes in, Nousain forwards the order onto the supplier who then fulfills the order and ships it out to the customer.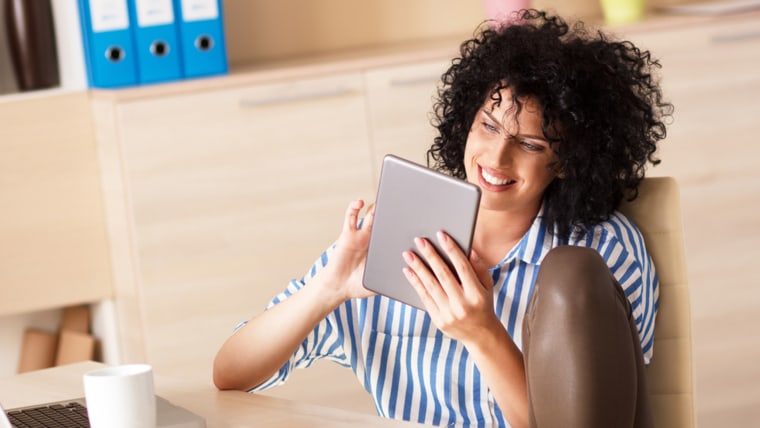 "We don't have to carry any inventory which allows us to work anywhere there's a desk and computer," said Nousain, who lives in southern Florida. "And that also lessens the upfront investment."
RELATED: Suze Orman: 'How much do I need to retire?' is a stupid question!
Chris Flemming does something similar. Flemming spent much of his career working for Fortune 500 companies like Ebay and PayPal, but then moved to Hawaii and decided to embark on a new profession. He started drop-shipping things like iPhone cases. At one time he was operating five e-commerce sites, but today he is down to one, ToyDog Coffee.
Both say they cherish the flexibility and the interaction with customers, but neither is sitting around counting money while the orders simply flood in. After all, the brand is relying on the value that the drop-shipper brings to the table, namely customers and customer service.
"In order to be in the equation we have to drive traffic to the site, promote through paid and organic advertising and other sources like social media," said Nousain who is leveraging his online marketing expertise to expand the site and increase sales. The e-commerce space is tough too, particularly with aggressive marketing tactics from the big-name stores.
RELATED: Is your work commute driving you insane? 5 ways to cope
"We also have to make the shopping experience as seamless and as convenient as possible," added Nousain.
But the process doesn't always go smoothly.
Marina Krakovsky, Silicon Valley author of "The Middleman Economy: How Brokers, Agents, Dealers, and Everyday Matchmakers Create Value and Profit," says that since drop-shippers like Flemming and Nousain are middlemen between Internet shoppers and the warehouses that ship the goods, customers have high expectations of them.
"Middlemen often have to resolve disputes between the two sides," said Krakovsky.
This is very true, said Flemming, who handles any logistical issues, customer service complaints and shipping problems that arise during the transaction. For example, a supplier might run out of inventory, have products in Canada or New York while a customer may be located overseas, not to mention damaged or flawed goods and returns or exchanges.
But it's also why drop-shippers are sometimes preferred over retail giants like Amazon. Customers can call or email and ask for advice, recommendations and detailed product information. That and niche products, like fancy coffee from Hawaii or a chic red messenger bag, may not be available elsewhere. Nousain talks to folks all the time because he knows the products and can make informed suggestions.
RELATED: Stuck in a rut at work? 5 tips to kick-start your career
Flemming cautions aspiring drop-shippers to avoid unscrupulous sites that promise to build a site and populate it with products while you simply sit back and reap the financial benefits. And choosing partners wisely is also critical. Flemming said one of his suppliers completely checked out, leaving him high and dry with an outstanding order and a furious customer.
"I still have a poor rating because of the delays the supplier caused me and I lost several long-term clients because of it," said Flemming.
So how do they make money? "It's all in the markup," said Nousain who says his site is profitable and stable but wouldn't say exactly how much he makes.
RELATED: Teaching financial literacy to children: 5 best money apps for kids
"It's a pipe dream to think you can sit around and make tons of money with no effort," said Flemming.
Drop-shippers recommend taking a few classes before jumping into the business. Flemming offers a website setup course on cartprep.com, and there are several dropshipping how-to's available on sites like Udemy.com. After that, determine what product you are going to sell and calculate everything from gross margins to shipping costs, business licensing costs and marketing.
"It takes a lot of work but there's a lot of opportunity," said Nousain.