Traveling is great, but airports can be, well, the worst.
Between the winding baggage and security lines and the long waits, getting to your destination can be stressful just by itself. And then people around you can make it even worse.
But you don't have to be one of those people, because Huffington Post gathered 11 tips for good airport etiquette. They're designed to help us all be better travelers and make flying just a little more enjoyable (or at least a little less horrible).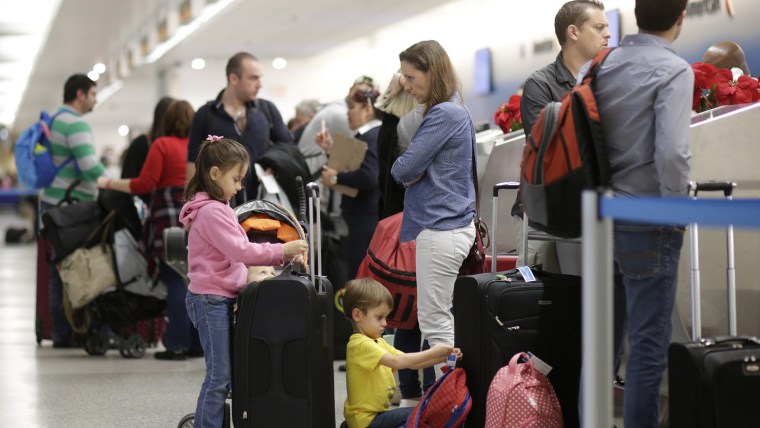 Here are four flying flubs to avoid:
1. Repacking an overweight bag at the check-in. Don't slow down the line because you're shocked at how heavy your bag is: Weigh it before you leave. You do have a scale at home, right?
2. Being unprepared for security. C'mon, you know the drill by now: Get your shoes off and take your laptop out of your bag to keep the line moving.
3. Blaring your music. You're not the airport DJ. You may love that Macklemore remix, but keep your tuneage to yourself (that's what earbuds are for).
4. Hogging the restroom. OK, a little sprucing up is fine, but be respectful of those around you (and of the long lines.)
You can read the full list on Huffington Post here.