If you love robotics sets or enjoy papercraft projects, then odds are that you'll get giddy as soon as you see the reDIYmate kits. After all, they combine the best of those two worlds and allow you to build functional, Wi-Fi-connected robots out of paper.
Let's get the disappointing news out of the way first: The reaDIYmate kits aren't available for purchase just yet. Their creators, Marc Chareyron and Olivier Mével, are currently raising funds for the tooling, sourcing and manufacturing of the project. Once the initial reaDIYmate collection is available though, individual kits will be priced between $100 and $250. (You can pre-order one of those kits by contributing to the project via Kickstarter.)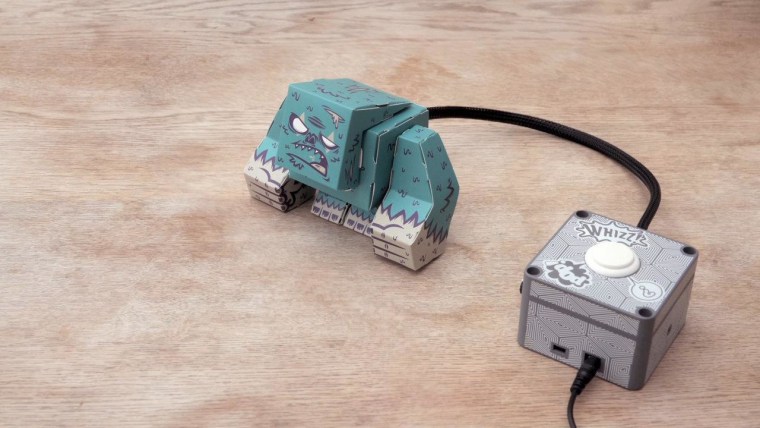 The reaDIYmate kits will let you construct little paper robots without the need for tools or glue. Once you've assembled a little creature, you can bring it to life using the motors, speakers, and computer brains included in the kits. Those features can be used to link your paper robot to the Internet — and a service such as Gmail, Facebook, Twitter, Foursquare, RSS feeds, SoundCloud or If This Then That — or to simply animate the creature.
Here's how that might look in action:
And if that's not exciting enough for you, then you can expand on a reaDIYmate kit by adding LEGO bricks, Arduino components, laser-cut parts, modeling clay and so on. 
Related stories:
Want more tech news, silly puns, or amusing links? You'll get plenty of all three if you keep up with Rosa Golijan, the writer of this post, by following her on Twitter, subscribing to her Facebook posts, or circling her on Google+.