Some of America's best-known family restaurants, including Friendly's and Johnny Rockets, received among the lowest ratings in a new Consumer Reports survey of full-service chain restaurants.
The reader survey, which Consumer Reports released Thursday, faulted Friendly's for poor service and ambience. Johnny Rockets received just average scores for everything from value to taste, as did peers including Denny's and IHOP.
Biaggi's Ristorante Italiano, a smaller Italian chain with 23 outlets in a dozen mostly Midwestern states, was the highest-ranked restaurant overall, outscoring bigger competitors in a crowded category.
"(It costs) more than the Olive Garden, but it's a heck of a lot better than Olive Garden," said Tod Marks, senior project editor with Consumer Reports.
Biaggi's had a median tab of $23 per diner excluding tip, according to the survey, while Olive Garden had a median price of $18.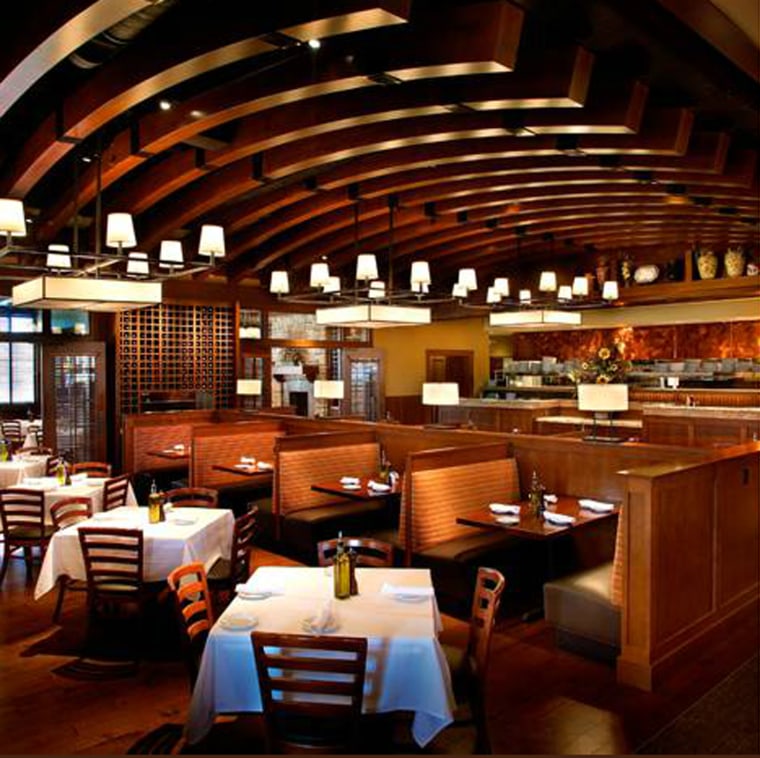 Other top scorers included J. Alexander, in the contemporary or traditional American category, Bonefish Grill for seafood and Abuelo's Mexican Food Embassy. In the steakhouse category, The Capital Grille, Ruth's Chris Steak House and Morton's ranked at the top and were also the most expensive chain restaurants in the survey, with a median tab of $42 per person. (Possibly a conservative estimate, especially for the expense- account set that frequents these chains.)
Still, some lower-priced chains also were very popular with readers. The breakfast and lunch chain First Watch, with a median price of $10 per diner, got especially high marks for taste and service and ranked first among family-style restaurants. The Original Pancake House and Le Peep also got high marks among family restaurants. (See top-10 list below.)
Some pricier chains, including Chart House and The Melting Pot, got relatively low marks compared to their peers, partly because readers didn't think they offered good value.
In general, "just because a restaurant has a high price point doesn't mean it's doing a good job," Marks said.
The survey asked more than 47,000 readers to rank sit-down chains on taste, value, service and mood. The results were broken down in categories including steakhouses, family restaurants, Italian and pub-style restaurants.
Marks noted that it's hard to compare restaurants across categories because people have different expectations when they go to a steakhouse than when they go to a family-style diner.
Still, they'll be equally annoyed if they have a bad experience at any price point.
"People can spend $27 on a steak dinner and not think they get very good value for that money, yet people can also … go to a restaurant like Friendly's and spend less than $10 and think they got even worse value," he said.
Noise and poor service topped the list of reader gripes. About a quarter of readers complained about the noise at chain restaurants, and 1 in 10 were annoyed with bad service.
Readers were especially disappointed by the noise level at Buffalo Wild Wings Grill & Bar, which ranked lowest overall in the pub and grill category. Hard Rock Café also was among the lower-rated restaurants in that category.
Other less popular restaurants included Joe's Crab Shack, which received the lowest ranking in the seafood category.
Although some restaurants were rated as weaker than others, Marks noted that most of them are pleasing most of their customers most of the time. If they weren't, they would be out of business.
Here's a list of the top 10 family restaurants. The full results for all categories are available on Consumer Reports' website.
First Watch
The Original Pancake House
Le Peep
Bob Evans
The Egg & I
Elmer's
Bakers Square
Cracker Barrel
Village Inn
Black Bear Diner
Read more:Survey: The country's favorite pizza topping is...
9-year-old food blogger to overhaul school lunches with celeb chef