Who's ready to trade in thigh-high piles of Buffalo snow for the beaches of Bahamas?
"We are, the Rhoneys!" declared the New York family of four after being surprised Wednesday with news they were the first lucky winners of "TODAY's Hot Ticket."
Ellen Rhoney submitted her husband, Dennis, for consideration after he spent a day off following a huge winter storm last November driving people home from the hospital where he works.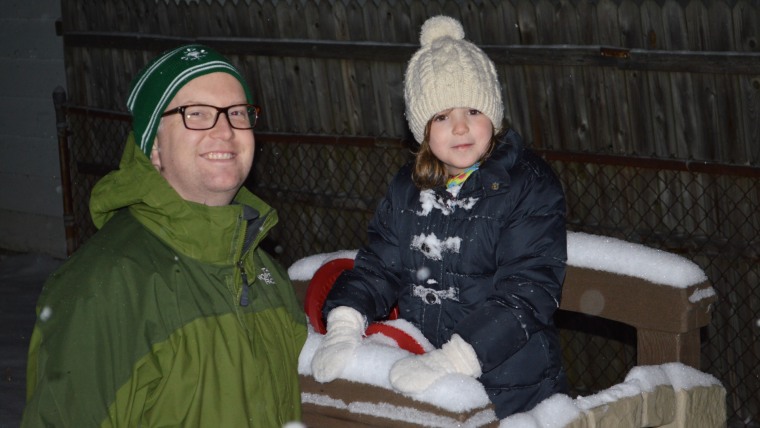 The couple and their two young children, ages 4 and 2, will get a three-night trip to Nassau, Bahamas, where a surprised Dennis told TODAY's Dylan Dreyer he plans to "sit on the beach for hours" as soon as he arrives.
He also asked Dylan if she planned to babysit the kids. Matt Lauer urged Dylan to accept: "$25 an hour. Say 'yes!'"
TODAY will surprise two more "Hot Ticket" winners on Thursday and Friday.