/ Source: TODAY contributor
There is an upside and a downside to the cloud of little gadgets swirling around your house. The upside is obvious — convenient, any-place access to phone calls (cell phones), music (MP3 players), movies (portable media players), games (Sony PS2 players) and just about everything else.
Your entire digital life is now mobile.
The downside, of course, is power — as in, sometimes you need to power these things up when you're on the move, but you're nowhere near an electrical wall outlet. Having one of them run out of juice when you're on the road is now more than an inconvenience. Sometimes, as in the case of a cell phone, it can be a question of safety.
Here's a three-letter solution: USB. As in "Universal Serial Bus." It turns out that USB cable is the kind of charging cable that is increasingly the standard for just about every portable device you own.
If you're not familiar with them, USB connectors almost always look like this at one end: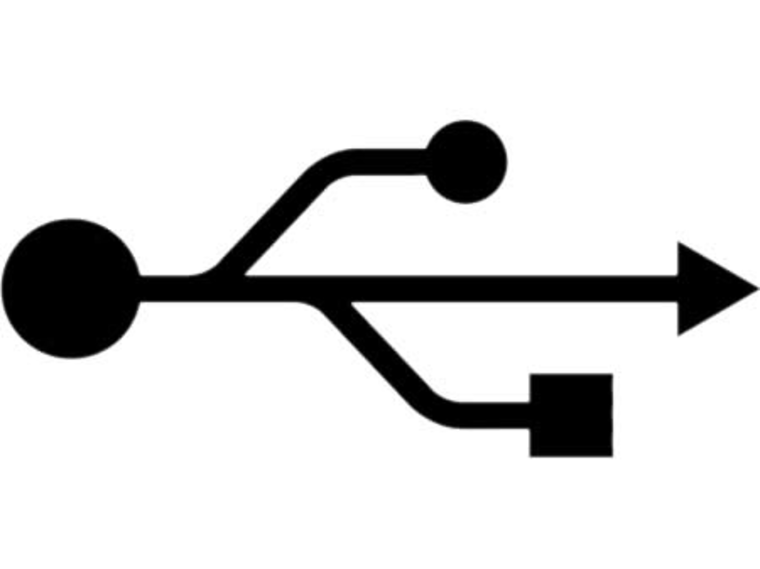 But if you're on the road or on vacation, and you're suddenly stuck away from civilization, here's great news: Since many of the competing gadget manufacturers have actually agreed to cooperate on a charging standard, tons of companies are now making so-called portable "USB chargers" that let you charge just about any device, whether you're near an electric wall socket or not.
Some of the best include the following:
Powerstick USB charger
The genius of the Powerstick is in its simplicity of use and total portability. Let's start with portability: It weighs less than two ounces and is about the size of a stick of gum. In essence, it's a tiny, powerful "smart" lithium polymer battery that, when plugged into something that needs electricity, will know exactly how much to give. It will charge your phone, your MP3 player or any like device.
To charge the Powerstick for use, plug it into your computer (or any other powered device with a USB port on it; many cars now have USB ports on the radio, and some airlines now feature them). The Powerstick will take on a charge in 90 minutes. Then, any time you need more power, just plug it into that USB slot on your device, or into the USB cable that comes with your device.
One cool feature: You can tell how much charge the Powerstick is carrying just by looking at it. It has an LCD "fuel gauge" on the side, which gives you an accurate reading of how much power you're carrying around. Powerstick offers a full recharge for your device even after 1,000 charges. Bottom line: This gadget is small, affordable and cool. $69.95;
Solio solar-powered USB charger
This gorgeous little device (see image above) has won tons of awards, and for good reason — it's elegant, highly efficient, and about as portable as it gets — anywhere there's ambient light (not just direct sunlight), you can get a charge. Here's how it works: The Solio unfolds like a flower and exposes a small solar array. The array takes the sun's energy and translates it into stored electrical energy (in its onboard battery).
Then, when you need power, just plug the Solio into your device (using adapter tips they provide) and charge away. The company calls the Solio a "hybrid" charger, because it can take power from the sun, or from a wall socket, and store that charge for up to a year. The charge rate (the rate at which your devices charge when attached to the Solio) is exactly the same as plugging your device into the wall. So you can store it in a briefcase or a bag and have it for emergencies. $99;
Paul Hochman is the gear and technology editor for the TODAY Show and a "Fast Company" magazine contributor. He covered the Olympic Games in Salt Lake City, Athens and Torino, Italy, for TODAY. He was also a three-year letter winner on the Dartmouth ski team and has a black belt in karate. Paul's blog can be found at: