There have been thousands of flight delays and cancellations due to winter weather this year, and it's only January. Not only that: snow and ice at airports can send planes skidding off slippery runways.
Get Jeff Rossen's new book, "Rossen to the Rescue," here.
What if there were something that could fix all that? At Des Moines International Airport in Iowa, TODAY national investigative correspondent Jeff Rossen got a look at a new technology in action: heated runways and tarmacs.
"We have stainless steel electrodes embedded within the concrete," explained Halil Ceylan, head researcher of the Iowa State University team that developed the technology. "Then we connect it to power, turn the electricity on. It generates heat and it melts ice and snow on it."
When Rossen tossed snow onto a slab of prototype heated runway, it melted into water in seconds. A thermal gun showed the heated pavement to have a temperature of 62 degrees Fahrenheit, in contrast to 22 degrees for unheated pavement nearby.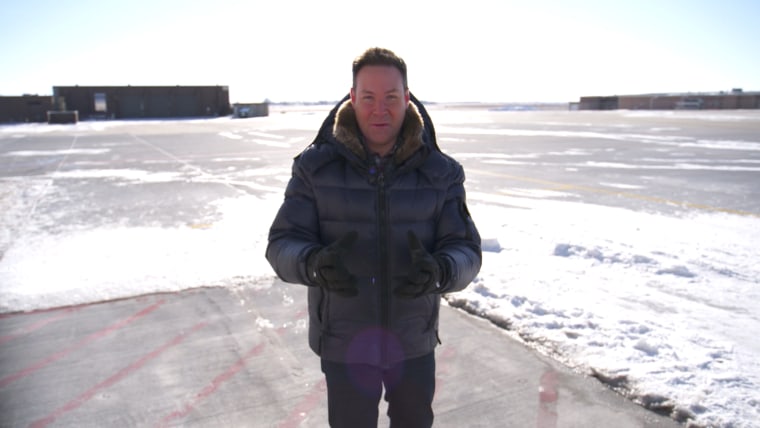 To put the technology to a bigger test, snow was hauled in from Sleepy Hollow Sports Park and spread across the heated slabs. Instantly the snow started to melt, taking less than 10 minutes to turn to water.
The research team estimated that the technology would cost about $200 million to install in the most congested areas of an average-size airport. But over time, they added, it could save airlines, airports and passengers up to $273 million.
Ceylan said the heated concrete could also be used on sidewalks, bridges, parking lots and even highways to help prevent winter accidents.
To suggest a topic for an upcoming investigation, visit the Rossen Reports Facebook page.