Got your back-to-school shopping finished? If so, chances are your wallet feels a little lighter than it did this time last year.
Back-to-school spending is on track to rise 3 percent overall in 2014, according to the National Retail Federation. Families with kids in elementary, middle and high school are likely to spend 5 percent more than the year before.
But those increases pale in comparison to the rising cost of many youth sports.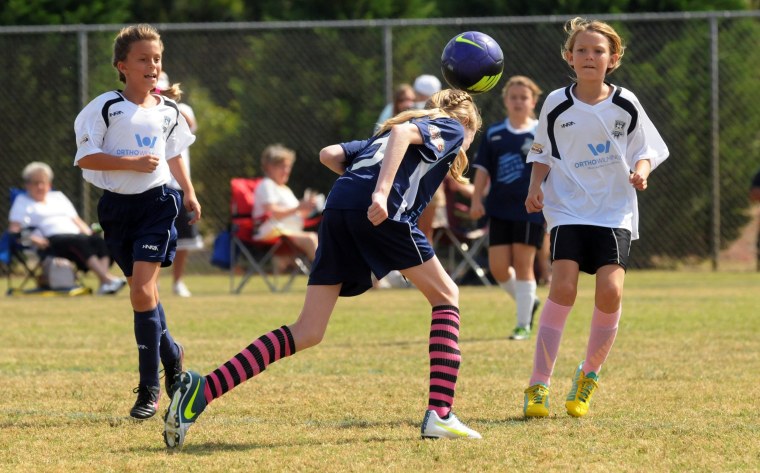 For example, spending on baseball equipment is expected to rise 8.4 percent in 2014, according to a National Sporting Goods Association projection. For lacrosse, the figure is 5.7 percent. Other youth sports equipment costs are rising as well.
Paying to play on sports teams is now the norm. Almost two thirds (61 percent) of students participating in middle and high school sports in 2012 paid to do so, with only 6 percent receiving fee waivers, according to a study by the University of Michigan C.S. Mott Children's Hospital.

The cost of youth sports travel is increasing as well. The National Association of Sports Commissions put the cost of sports travel—almost all of which is for youth sports—at roughly $8.7 billion in 2013, up 5 percent from a year earlier. 
"You just want to give your kids the best, so if that means going onto this special soccer team and paying this coach," that is what you do, said Lisa Delpy Neirotti, associate professor of sport management at George Washington University and the parent of a young lacrosse player. 
Parents can be careful when it comes to shopping for back to school supplies and hunting for bargains, but youth sports appear to be a different story. No one wants to deny children something they love, and rationality seems to take a back seat.

"It starts out that parents want their kids to play something just to be active," Neirotti said. "Then if they show talent, they are kind of put through the process. The coaches encourage the parents to go up a division and before you know it, you're on a travel team and you are sucked into it."
Youth sports offer myriad benefits, especially at a time when childhood obesity is a significant public health problem. Parents report that their young athletes learn time management skills and discipline. One study in Kansas found that high school athletes had higher grades, standardized assessment scores, and graduation rates than their non-athlete peers. And a teen who has practice and games several times a week may be too busy to get involved with high school drama or the many other perils of high school.
But parents, don't expect those advantages to come cheap.