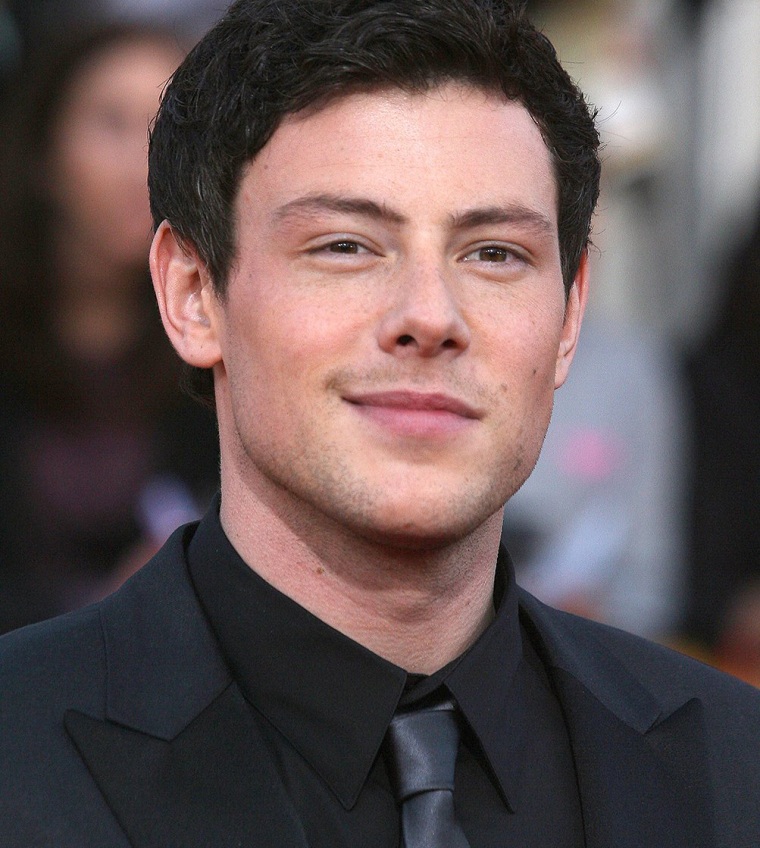 In 2012, President Barack Obama sent out the most retweeted message in the seven-year history of Twitter. It read, simply, "Four more years," with a picture of him embracing the first lady. 

This year, politics took a back seat to pop culture. Twitter has released its list of the most-tweeted-about events of 2013, and while nothing had the viral appeal of the president's digital victory lap, people had plenty to talk about.
First, a look at the "Golden Tweets," the most retweeted messages of year — which, sadly, mostly revolved around human loss. 
"Glee" star Cory Monteith's death
The entertainment world was shocked this summer when Cory Monteith, 31, was found dead in a hotel in Vancouver, British Columbia, due to what was later discovered to be alcohol and "intravenous heroin use."

Weeks after the tragic discovery, Monteith's former girlfriend and "Glee" co-star Lea Michele, who currently has nearly 4 million followers, sent out this tweet.
"Glee" fans were touched, retweeting it 408,266 times, with the first 50,000 coming within 35 minutes of Michele's original message. 

People say goodbye to actor Paul Walker
On Nov. 30, rumors of Paul Walker's death were abundant on Twitter. Unfortunately, it wasn't a hoax. His staff confirmed news of the 40-year-old actor's death.
Walker, star of "The Fast and the Furious" movie series, died after the 2005 Porsche Carrera GT in which he was riding crashed into a telephone pole in Southern California. His fans retweeted the news of his death 400,367 times.

One Direction star gets one year older
Niall Horan, one-fifth of British boy-band One Direction, finally entered his 20s, and he wanted the world to know about it.
Like his gravity-defying hair, Horan's retweet count was sky-high, with 375,292 people spreading his words of wisdom around the Internet. 
Twitter also released a list of events that attracted the most tweets per minute (TPM) in 2013. So, what provoked the highest volume of incredulous observations and hash-tagged jokes? 
Twerk-mageddon
This tweet, from American tennis great Andy Roddick, pretty much sums up what everyone was talking about during the 2013 MTV Music Video Awards.
The 21-year-old Miley Cyrus twerked her way to 306,100 tweets per minute during her provocatively suggestive performance with 36-year-old singer Robin Thicke.

Lights out at the Super Bowl
Fans were forced to take a 34-minute time-out during Super Bowl XLVII when a power outage left the Baltimore Ravens and San Francisco 49ers in the dark at the Mercedes-Benz Superdome in New Orleans. Instead of moping over cold Buffalo wings, Americans took to Twitter, turning out 231,500 tweets per minute. 

And the award for best tweet goes to ...
People love tweeting about celebrities winning awards — including, sometimes, the celebrities themselves. 
Ben Affleck had reason to be happy. Not only did "Argo," which he directed and starred in, win best picture, but it also garnered an impressive 85,000 tweets per minute during his final acceptance speech of the night.
Earlier in the year, Jennifer Lawrence was the subject of 19,886 mentions on Twitter per minute during her acceptance speech for best actress in a comedy or musical at the Golden Globes. Her line, "I beat Meryl!" didn't go over well with everyone on social media, especially noted thespian Lindsey Lohan.

The Catholic Church picks a new pope
When white smoke poured out of the chimney of the Sistine Chapel in March, people did exactly what you would expect during a moment of such religious importance — they made jokes on Twitter. 
Of course, there were plenty of rejoicing and reverent tweets too. Overall, the announcement of Pope Francis was the subject of 130,000 tweets per minute, which might be why His Holiness took so easily to the social network. Since taking the reins of the church, the pontiff has racked up more than 3 million Twitter followers. 

The royal baby is born
In July, a woman named Kate Middleton had a baby boy, and the Internet went absolutely crazy. That, of course, is because the baby was His Royal Highness Prince George of Cambridge, son of Prince William, third in line to the British throne. Royal baby hysteria peaked at 25,300 tweets per minute, although not everyone was impressed. 

The Boston Marathon bombing
The tragic bombing of the 2013 Boston Marathon and the subsequent manhunt for suspects Dzhokhar and Tamerlan Tsarnaev captured the public's imagination on social media, with around 27 million people taking to Twitter to express their feelings. The outpouring of support for the victims was truly universal.

Keith Wagstaff writes about technology for NBC News. He previously covered technology for TIME's Techland and wrote about politics as a staff writer at TheWeek.com. You can follow him on Twitter at @kwagstaff and reach him by email at: Keith.Wagstaff@nbcuni.com