The restroom entryways on Concourse C at Jacksonville International Airport in Florida are getting lots of attention for their eye-catching artwork.

The display is called "Pictograms," created by Atlanta-based artist Gregor Turk in 2008.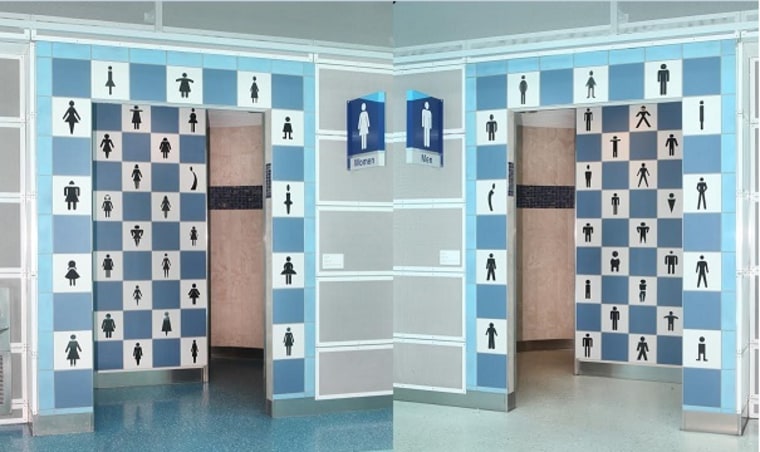 During his travels through Asia, Europe, Africa and North and South America, Turk noticed that different countries used different pictograms to mark their restroom entrances.

"Some are better designed than others," said Turk. "You rarely see any with necks and on some the head is not connected. Others have implausible inseams."
Turk photographed some of the images he saw, took rubbings of others, and when the opportunity came to create the artwork at Jacksonville International Airport, he brought them all together, hand-glazing the tiles and working alongside an installer to set them in place.
"There is no standard image," said Turk, "And usually we see them separated. But when you put them all together, their typological differences become apparent, even amusing."
The entranceway to this set of restrooms may look different from others, but inside the restroom is much like all the others at the airport.
"All our restrooms are touch-less," said airport spokeswoman Debbie Jones. "We have automatic faucets, and automatic paper towel and soap dispensers. And we have sink-less slab sinks."
Harriet Baskas is the author of seven books, including Hidden Treasures: What Museums Can't or Won't Show You, and the Stuck at the Airport blog. Follow her on Twitter at @hbaskas.