You're entitled to your opinion – just be prepared for possible legal consequences if you share it online.
A growing number of companies now have "non-disparagement clauses" in their contracts or terms of use. They limit a customer's right to comment on social media sites such as Yelp about the product or service they purchased – even if that comment or review is truthful and accurate.
A non-disparagement clause might look something like this:
Any disputes between the parties remain confidential. Customers shall not make or encourage others to make any public statement that is intended to, or reasonably could be foreseen to, embarrass or criticize the company or its employees, without obtaining prior written approval from the company.
"Non-disparagement clauses have the potential to create a profound chilling effect," said Andy Sellars with the Harvard Law School's Cyberlaw Clinic. "Their mere existence may scare consumers from writing a review in the first place."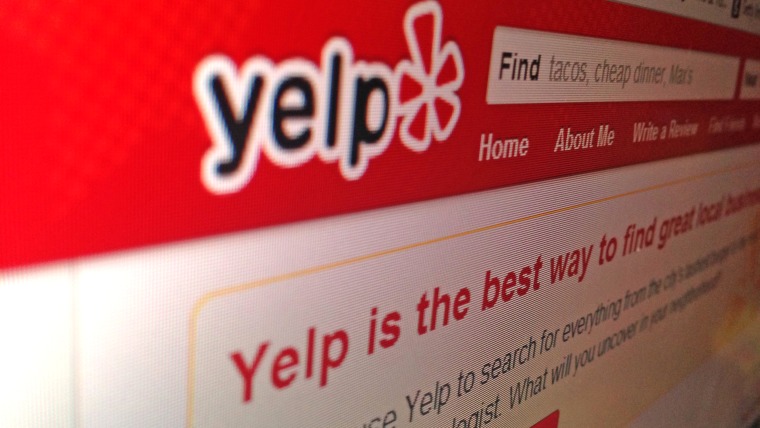 The Consumer Review Freedom Act, introduced in Congress last week by two Democratic representatives from California, Rep. Eric Swalwell and Rep. Brad Sherman, would make it illegal for businesses to have non-disparagement clauses in their contacts that prohibit consumers from posting negative online reviews.

"No country that values free speech would allow customers to be penalized for writing an honest review," Swalwell said in a statement.
The bill would empower the Federal Trade Commission and state authorities to take legal action against companies that have non-disparagement clauses in their contracts, a practice Rep. Sherman described as "sneaky" and "purely wrong."
Just two weeks ago, California enacted a new law – believed to be the first of its kind in the nation – that will outlaw non-disparagement clauses. When it takes effect next year, companies that try to enforce such a provision will face a civil penalty – $2,500 for the first offense and $5,000 for each additional violation.
Why do we need legislation to protect free speech?
A hotel in Hudson, N.Y. received a great deal of unwanted publicity this summer when its no-negative-review policy for weddings was made public. The hotel told couples they'd be charged $500 for any negative comment posted by the wedding party or any guests about their stay at the inn. As CNBC reported after the social media backlash, the owner issued a statement saying the policy was "intended as joke" and not something employees were told to enforce.

Ellen Zavian, a law professor at George Washington University, told NBC News this is not an isolated case.
"I'm seeing these types of clauses in more and more contracts – doctors, dentists, architects and software providers," she said.
When Zavian went to see a new doctor, she found a non-disparagement clause in the paperwork she was asked to sign.
"It said I was not allowed to say anything, not even something positive, about my experience," she recalled. "They refused to take it out and I refused to be seen. So, I walked out."
Zavian, who teaches a course on entrepreneurship at GWU, advises her students that non-disparagement clauses are bad for businesses, because they can backfire and alienate customers.
The power of social media
Businesses are adding these clauses to their contracts because they understand the power of social media – and it scares them.
"A couple of vindictive customers can make things really bad for you," said Bruce Wentworth, president of Wentworth, Inc., one of the premier homebuilders and remodelers in and around Washington, D.C.
Wentworth added a non-disparagement clause to his contracts after a client, who felt a bid was too high, posted "rude things" on a popular website. He tried to get it removed and couldn't.
The customer ultimately took down the post and hired Wentworth's firm, but the experience was enough to scare him.
"It was just really ugly to have someone do this," he told NBC News. "Businesses are very wary about our reputations."
Does anyone really try to enforce these non-disparagement clauses?
Yes, they do.
In 2008, John Palmer ordered Christmas gifts for his wife, Jen, from an online retailer called KlearGear. When the merchandise didn't arrive, Jen started calling the company and found it impossible to reach anyone on the phone. She shared her frustration on the website Ripoff Report.
In 2012, more than four years later, KlearGear slapped the Palmers with a $3,500 fine for that negative review. The company cited its anti-disparagement clause which read, in part:
In an effort to ensure fair and honest public feedback, and to prevent the publishing of libelous content in any form, your acceptance of this sales contract prohibits you from taking any action that negatively impacts KlearGear.com, its reputation, products, services, management or employees. 
Earlier this year, Public Citizen, a non-profit consumer group, sued KlearGear on behalf of the Palmers. In May, a judge ruled the Palmers did not owe KlearGear anything based on its non-disparagement clause. After several attempts, NBC News was unable to reach anyone at the company for comment.
Scott Michelman, a staff attorney at Public Citizen, calls these clauses "a tool to bully, harass and threaten" people who question or criticize a company in any way and prevent them from sharing opinions that other people might find valuable.
Remember: companies don't need anti-disparagement clauses to sue people who post false negative reviews or comments. They can already do that. The purpose of these clauses is to prevent customers from posting negative comments that are true.
Bradley Shear, a Maryland attorney who focuses on digital issues, sees this as major threat to freedom of speech that Congress needs to address. He hopes lawmakers will pass the Consumer Review Freedom Act.
"In this country, people have the right to tell others about their experiences, as long as they're truthful, without fear of retribution," Shear said. "If we don't deal with this reprehensible practice right now, it's going to spread."
Herb Weisbaum is The ConsumerMan. Follow him on Facebook and Twitter or visit The ConsumerMan website.