In the U.S., college is a rite of passage with 20.5 million students estimated to be in college classrooms currently. Moreover, right now, many are applying to their dream schools.
To help students determine which post-secondary schools would give them the best return on investment in terms of graduation rates, salaries and loan repayment success, the Department of Education launched the College Scorecard website in September.
"Going beyond longstanding rankings from publications like U.S. News & World Reports, the DOE's process could add a focus on long-term financials of graduates including mid-career salaries, total student debt and average monthly loan payments," Reyna Gobel, a forbes.com education contributor and an expert on student loan debt, told TODAY.
RELATED: Stuck with student loans? 5 ways to lower your payments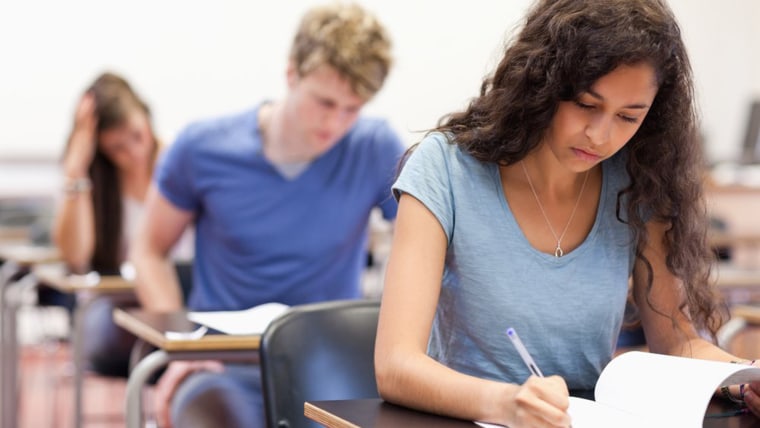 College Scorecard gets its data from federal government sources rather than the self-reported information many other ranking databases heavily use. According to the Fact Sheet on the database, other organizations are also using the data to create comprehensive, customized tools for students.
RELATED: Want your kids to avoid college debt? Start in high school
"The Obama administration database is not better or worse than the many others available," said Gobel. "It offers a different perspective on the data that might be important to some students." She advises students to ask current and former students about the school of their choice, determine what they can afford to pay, how much debt they may have to take on and whether that school will be worth the burden.
It's a factor more and more people are considering, with UCLA Research from 2014 showing that, increasingly, students are choosing colleges based on what financial aid they're offered, not just on reputation — as was the case in the past. While they may get into their first-choice schools, they aren't attending if they can't get the right financial aid.
Gobel told TODAY that before assuming debt for any school, "Students need to call the schools and ask, 'Why should I go to your school?' and 'Where do your interns and graduates get jobs?' as well as 'Where are the opportunities for students in my major who graduate from your school?'" They should not, she said, simply choose a school based on ranking or academic reputation but on return on investment.
RELATED: 'Top Colleges' guide ranks everything: from best dorms to most queer-friendly
Brady Norvall, founder and chief education officer of FindaBetterU, added, "If you do take on debt, make sure you do it for a school that is going to provide the resources to help you land a job that will help you repay the debt rather than one that won't."
He told TODAY those services should include career mentoring, comprehensive job search, soft-skills training — like problem-solving and improving communication skills — and others. "Those services are a large portion of what students are paying for at college," he said.
Gobel said students must carefully research the schools they want to attend to make sure they specialize in the area of study they want to undertake. They should not just offer a major but place students in jobs in that major in high numbers.
RELATED: College student builds tiny home to graduate debt-free
Norvall added that their choices should be guided by their specific needs and goals, not criteria set by others. "Even if your parents went to the school, you can afford a school without aid or you have a connection there who can recommend you, it still may not be the right school for you," he said. Both experts agreed that those are not always the right criteria for choosing a school, either.
In fact, he says it might benefit some students to select a school that will leave them with higher student debt if the opportunities they'll receive on graduation, like better jobs long-term, will allow them to achieve professional goals while paying off the debt.
Schools that leave students with lower debt may also mean fewer opportunities. "Use these data to determine which is better for you," he said.