With only days left until Halloween, many people are looking for that perfect haunted house to get into the spirit of the spooky holiday. Earlier this month, one museum unintentionally became a spine-tingling attraction after documenting a mysterious figure within its walls.
As staff for the Cleveland Museum of Art was excitedly preparing for a special Monet exhibit Oct. 6, Jeffrey Strean, the museum's director of architecture and design, snapped a picture capturing an uncanny resemblance to the French Impressionist painter.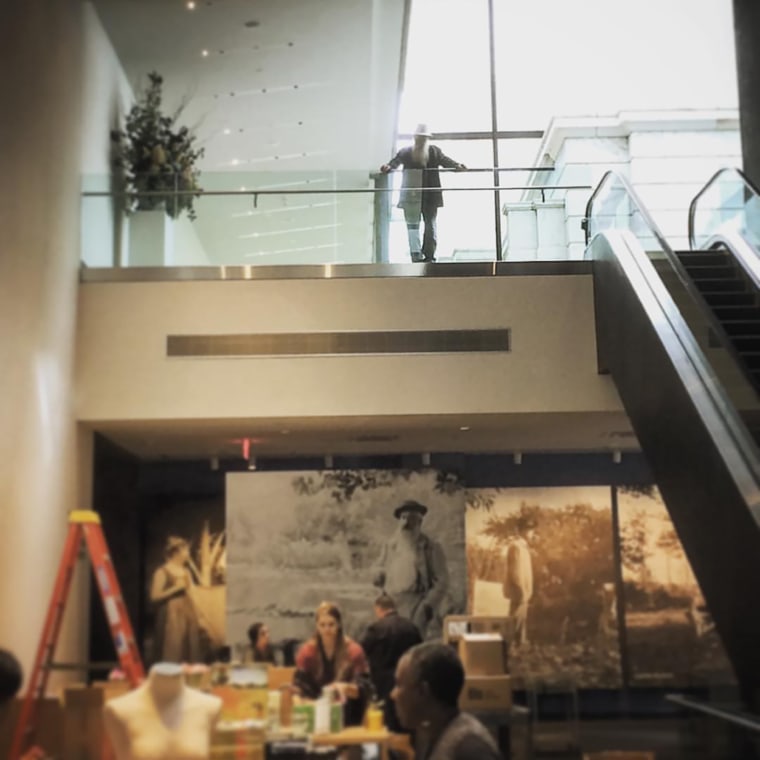 "We thought it was such a coincidence that on the final day of installing Painting the Modern Garden: Monet to Matisse, this man resembling Claude Monet was seen peering down into the lower lobby outside the special exhibition hall," Kelley Notaro, communications associate with the museum, told TODAY.com. "This snapshot taken by a staff member is not retouched or Photoshopped. And we have heard from others that they've seen the man, but there hasn't been a confirmation in his identification!"
RELATED: The world's top 10 ghost tours will get you into the Halloween spirit
In the photo we see a man with a long white beard, wearing a hat, looking distinctly like the famous artist. "This is the first exhibition leading into our centennial year, so we are excited to start it off with something as cool as capturing a photo of this Monet look-a-like standing directly above an actual photo of the artist himself," said Notaro.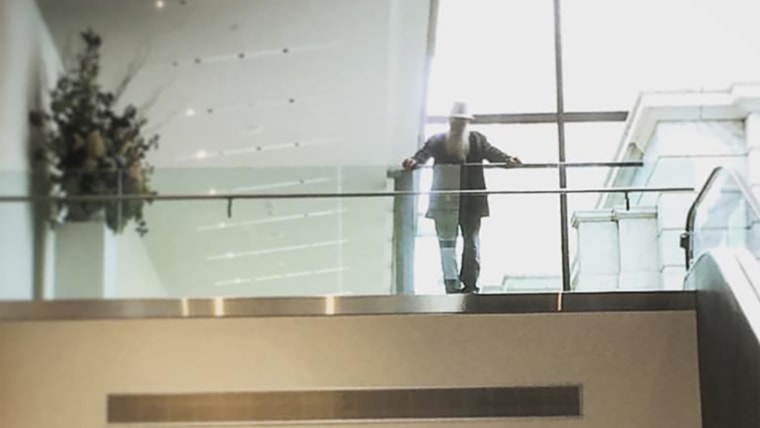 After Strean posted the picture on his Facebook page, many commented that it could be the ghost of Monet watching over his work during the particularly haunting month of October.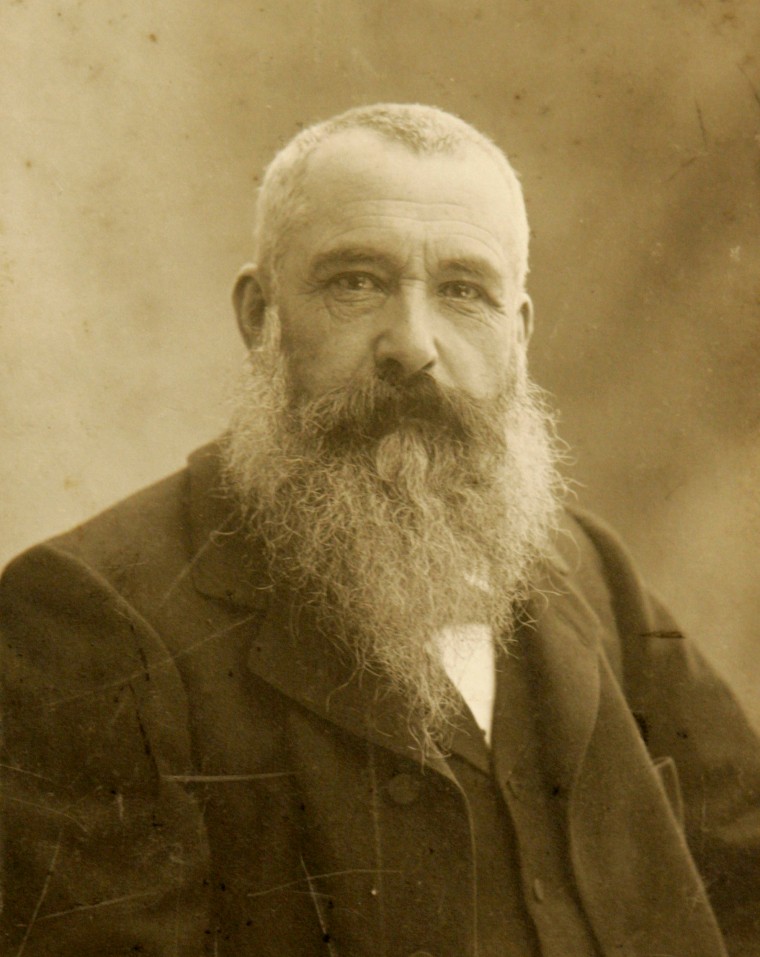 This isn't the first time the museum has witnessed unusual activity. According to their blog, other artists have come to keep an eye on their work long after their deaths. "It has been reported that the person in this painting, Portrait of Jean-Gabriel du Theil at the Signing of the Treaty of Vienna by Jacques Andre Joseph Aved, has been seen in the gallery standing in front of the work gazing at his likeness," reads the site.
And according to some employees, former director William Mathewson Milliken, who died in 1978, has been spotted making the rounds in his beloved institution. "The shadowy figure was wearing a tweed jacket with elbow patches and carried a folder underneath his arm," reads the site. "Museum employees realized it was Milliken by looking through old photographs in the museum archives."