When searching for the perfect hotel the amenities can make all the difference. Entertainment system? Check. Complimentary bottle of wine? Check. Coffin? Check.
Yes, you read that right. A boutique hotel in Maine is offering its guests a one-of-a-kind of experience of sleeping in a crypt that housed the remains of a Catholic priest for more than 100 years.The Crypt Room is the latest offering of the newly opened boutique hotel, the Inn at the Agora, which was converted from the rectory of St. Patrick's Church in Lewiston, Maine.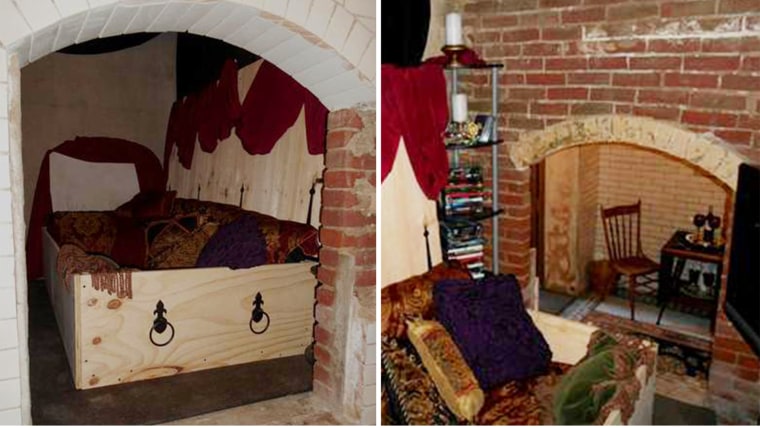 "As a man of efficiency, I wanted to make use of the entire property. I turned the former rectory into a boutique hotel which opened March 1 of this year," owner Andrew Knight told TODAY.com. "But the crypt? Innkeeper Jan Barrett and I put our heads together and after a few glasses of wine thought it would be fascinating to allow people to experience an evening inside a real crypt."
RELATED: Food-themed hotels are popping up around the world
Prior to any thrill-seeking guests, Monsignor Thomas Wallace was the sole patron of the tomb, which he had constructed so he could be buried near his beloved church. His request was later honored and he stayed there until his body was moved to a nearby cemetery in 2009 for his final resting spot.
Not wanting to sugarcoat these to-die-for accommodations, Knight described the historic crypt on his website as "creepy as hell," adding details like: "There is a vent on the east wall that was meant to exhaust the gases emitted by a rotting corpse." He even warns not to look underneath the concrete platform that held Wallace's coffin. "This is not some Disney recreation," he writes. "This is the real thing."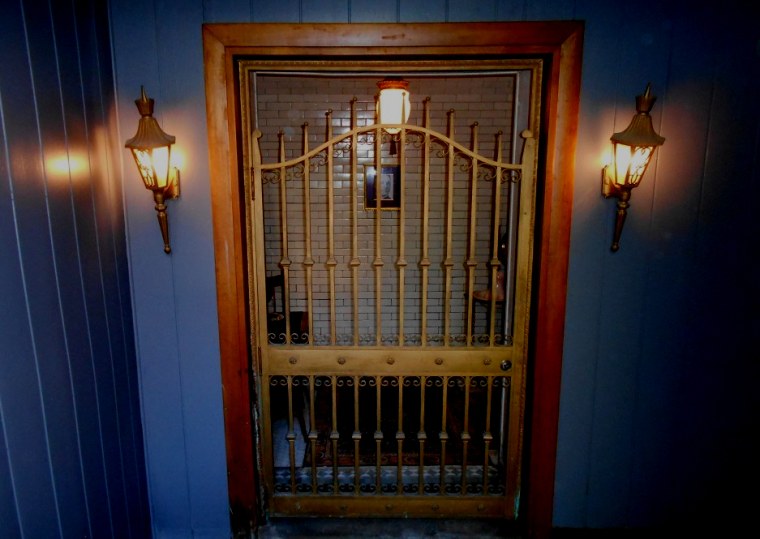 So, what's it like to actually stay in the grave? Well, there's ironically a living area where you can cozy up to one of the 60 classic horror movies available, and eat your last meal before climbing into the custom-built pine box for two complete with plush bedding so you don't get too stiff during the night. Unfortunately, you won't be able to sleep for an eternity because the check-out time is 2 a.m. due to the lack of a toilet in the space. "I'm a travel junkie and have sought interesting lodging opportunities (ice hotels, treehouses, etc.) in over 60 countries," added Knight. "But, I've never come across anything like this."
RELATED: This hotel chain looks beyond millennials with new Lego collaboration for kids
And if 17 hours of living like the walking dead isn't enough for you, the property also offers a haunted tour package for $80 where you can check out Stephen King's Bangor, Maine, home.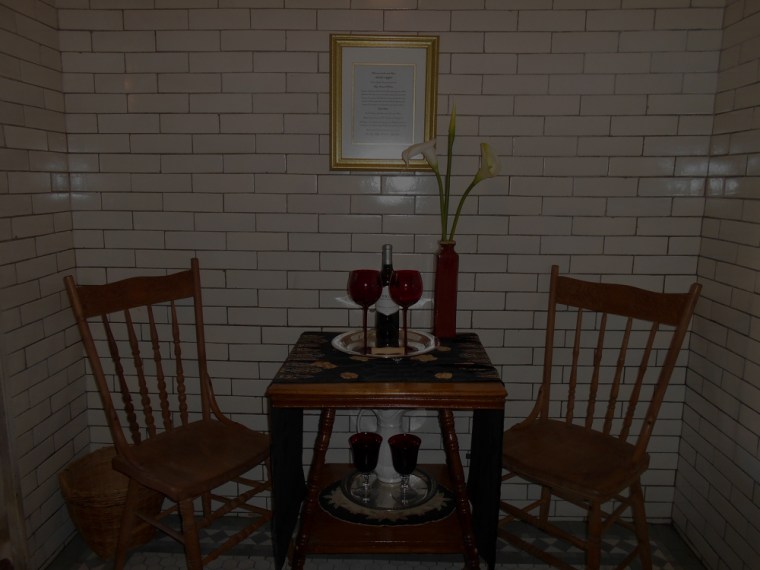 Although the creepy room opened Aug. 1, no one has ventured in for an overnight quite yet, but people are dying to get in. The first night's stay was even auctioned off on eBay for $760. After the initial guest, room rates will start at $290, plus the additional cost of a room at the Inn. "So far no one has been brave enough to actually stay in the crypt," added Knight. "Not that I blame them; I wouldn't either! I've only been down there during daylight hours."
Sound like your cup of tea? Then go ahead, rest in peace.