With all the coupon and daily deal sites sprouting up these days, Cheapism.com has rounded up some of the best coupon sites for 2014. Fight the flood of emails and discover discount codes that actually work, saving you time, energy and, of course, money.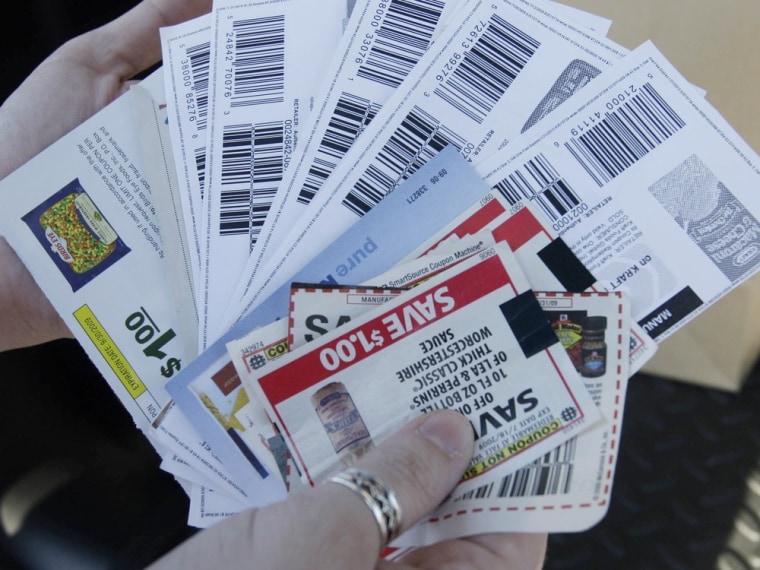 Best Coupon Sites
Coupons.com: The coupon pioneer and a perennial favorite remains a top pick this year because of its wide selection. As one of the biggest sources of online coupons, it feeds into many affiliates and other coupon sites. Coupons.com is especially useful for grocery trips. Search, "clip" and print coupons before going shopping.
Money Saving Mom: The recipes and frugal-living blog on this site are just extras on top of a comprehensive coupon database. Sort coupons by retailer, item or expiration date and print before you head to the store. This site draws from other major aggregators such as Coupons.com, as well as individual retailers such as Target, so you can search them all in one place. It was a little messy-looking on our browser (Chrome version 35) when we checked recently, but with more than 5,250 coupons it's hard to complain.
The Krazy Coupon Lady: The coupon database is easy to read and sort, making finding a coupon and saving money a breeze. Search by name or sort by coupon type, or choose a store to see all its current coupons. You can also browse curated deals for the day, read money-saving tips, or post a "brag" about a recent shopping trip where you saved (or made) money using coupons.
Best Daily Deal Site
Of course, we're partial to our own deals blog, but if you're looking for something else, we recommend Yipit. Instead of combing through dozens of different daily deal sites such as Groupon, LivingSocial, Amazon Local and Google Offers, sign up for Yipit, a daily deal aggregator that works much like Kayak does for travel deals. Bargain hunters can view hundreds of daily deals sorted by category and location on a single site. Narrow down the deals to see only what you're interested in, whether restaurant deals or spa discounts.
Best Coupon Code Sites
Retail Me Not: Before pressing the online "submit order" button or stepping into line at a retail store, check Retail Me Not for promotional codes and coupons. This site has made our list of the best coupon sites for four years running. It organizes coupon codes and specials for thousands of online and physical shops in a format that's easy on the eyes. Each listing includes the code's success rate. Users can give each code a thumbs-up or thumbs-down to let others know if a coupon works or not, and post comments on the specifics if there's any fine print to a promotion. The mobile app lets you enable location services and makes it easy to find coupons while shopping offline. You can also save your favorite stores and coupons and pull them up quickly later.
DealNews: The tagline "Where every day is Black Friday" may be a bit of a stretch, but the site's editors faithfully scour the web to collect each day's best sales and deals. Their daily newsletter keeps you in the know about the latest flash sales and several good buys in a variety of categories such as travel, clothing and electronics.
Slickdeals: The always-active forums are the highlight here and you may find promo codes being shared among members sooner than you would on another site. Forum members are quite savvy, on the whole, and the site has a tight-knit community feel to it. Members take it upon themselves to report their success when trying out coupon codes or money-saving schemes, and they'll often collaborate to help others get the best deal available. The site doesn't have a particular product focus and you'll find members posting everything from half-off underwear sales to electronics promotions and even money-making deals, such as buying a $100 gift card for $82.
If you don't want to scroll through the forums, the front page spotlights the hottest current deals as voted on by members. Note that the page is sometimes criticized for highlighting the promotions that make the most money for Slickdeals (the site makes money when users click over to a store and make a purchase).
Tech Bargains: If you're looking specifically for electronics, Tech Bargains is an excellent resource. Although the site posts deals on all sorts of items, it focuses on finding and sharing coupon codes for computers, monitors, phones, cameras, TVs and other electronics.
More from Cheapism:
Save with price code secrets for 16 retailers