More than 70 million consumers fork over an annual fee for the privilege of shopping at Costco. A membership card gets them in the doors of Spartan warehouses piled high with bulk buys. Is that really worth a fee of $55 or more? Cheapism.com compared a visit to Costco with a shopping trip to a Kroger supermarket, a Kohl's department store, and specialty retailers such as Best Buy. Although Costco couldn't match the variety of products in each store's respective niche, warehouse club membership confers plenty of benefits — low prices chief among them. A shopping list of 19 items rang up 25 percent cheaper at Costco. The products on Cheapism's list came to $1,165 at Costco and $1,557.28 at the other retailers. The savings of nearly $400 was enough to make back the membership fee seven times over.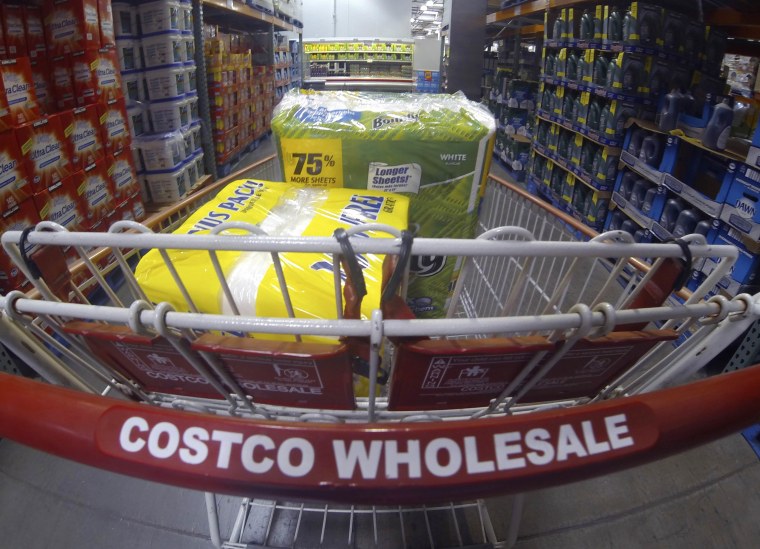 A couple of big-ticket items accounted for much of the totals: A 32-inch Philips HDTV was $100 cheaper at Costco than the same model at Best Buy, and a Dyson DC50 Animal bagless upright vacuum cost $299 with a mail-in rebate vs. $450 at Best Buy. Costco cycles through this type of inventory quickly to make every trip to the store feel like a "treasure hunt." Although shoppers can recoup the membership fee with a single purchase, there's a temptation to buy something they don't need simply because it's a great deal.  
Coupons and loyalty cards help the other stores compete. In Cheapism's survey of Costco prices, only two items cost more at the warehouse club: Roma tomatoes and Atlantic salmon, both on sale at Kroger. Of course, package size deters some consumers from buying groceries at Costco. Even nonperishables present a challenge for small households. A twin-pack of 55-ounce Cheerios may suit a large family, but a 21-ounce box from Kroger is easier to store — and eat before it goes stale.
Where the conventional retail stores really excel is selection. More than 50 TVs flickered from the floor of Best Buy, compared with 16 on Costco shelves. At Bed, Bath & Beyond, pots and pans came in more than 200 configurations, while the warehouse club carried fewer than 20. Costco shopping appeals to consumers who aren't picky about the particular item, brand or quantity they buy. Many appreciate the convenience of one-stop shopping (and the time saved choosing among types of paper towel). Members cite the value pricing of ancillary services such as the tire center, pharmacy and gas station. Discounted movie tickets and restaurant gift cards add to the savings.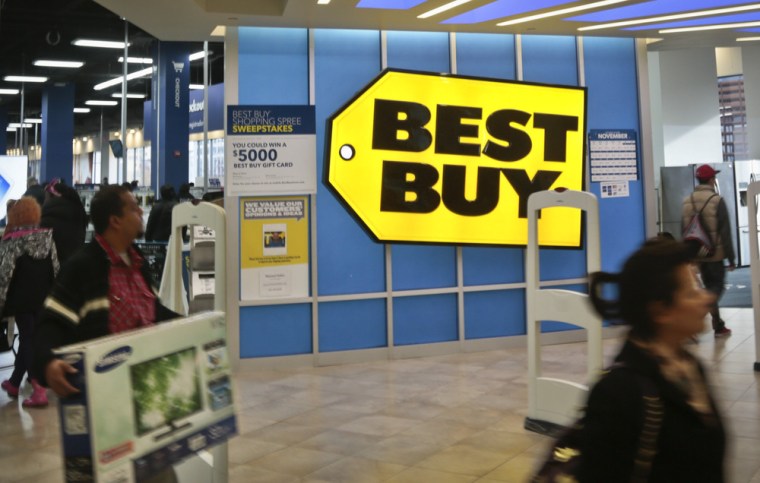 With paid membership, low overhead and high volume, warehouse clubs can tolerate lower margins than the competition. Costco's markup is about 15 percent, according to stock analysts at Trefis, compared with 25 percent or more at a supermarket or department store. Many of the least expensive products bear the in-house Kirkland Signature label.
Members certainly seem to consider Costco worth their while: According to the company's most recent annual report, nine out of 10 customers in the U.S. and Canada renewed their memberships.
More from Cheapism:
Full report on Costco vs. retail 
Is Costco better than Sam's Club? 
Best cheap grocery: Walmart vs. Kroger vs. Aldi