Each year American consumers drain billions from their wallets buying bottled water, even as H2O flows from the faucet at practically no cost. Some object to the taste and question the quality of their tap water, but a basic water filter can take care of that much more cheaply (and with much less damage to the environment) than case after case of bottled water.

Here are four top picks under $40 from Cheapism.com.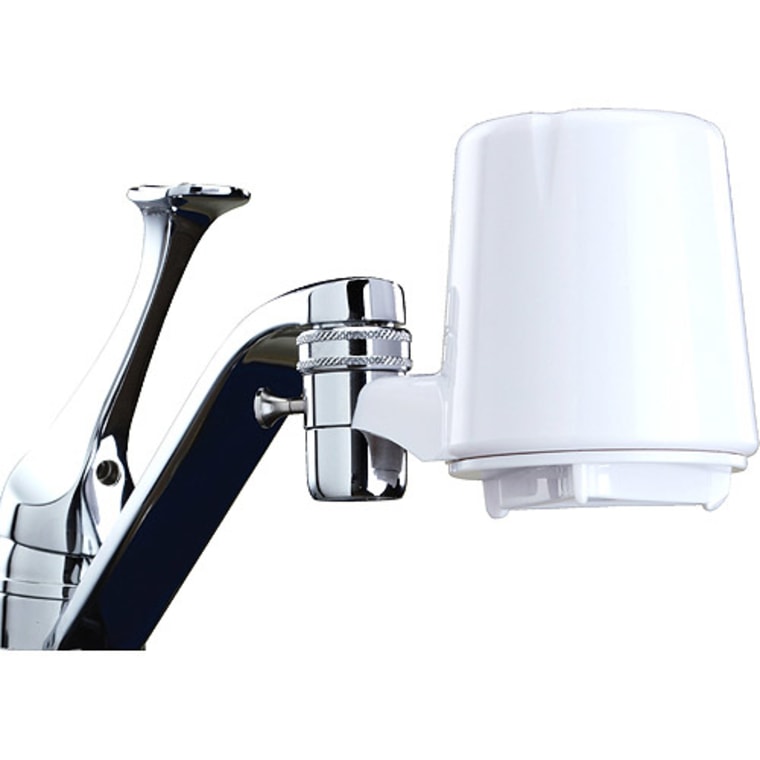 The Culligan FM-15A (starting at $16) screws onto the faucet to dispense water directly into a glass or reusable water bottle. The filter can handle up to 200 gallons before it needs replacing, about five times more than most pitcher filters. In online reviews, users report that installation is simple — no tools required. (Where to buy) 
The Pur DS-1800Z (starting at $26) is a dispenser that sits in the fridge and holds more than a gallon of cold water. It can be refilled about 35 times before the filter must be replaced. Reviewers appreciate the slim footprint of this dispenser, which doesn't take up much room considering its 18-cup capacity. (Where to buy) 
The Brita Everyday Water Pitcher (starting at $26) is the most popular pitcher water filter on Amazon, where reviewers note that it's BPA-free and makes a noticeable difference in the taste of their water. Recyclable filters last through 40 gallons or two months' worth of water. The classic, no-frills design holds 10 cups. (Where to buy) 
The ZeroWater ZD-018 (starting at $36) is a 23-cup dispenser. It comes with a meter for measuring the total dissolved solids (TDS) in the water and promises to bring the number down to zero. Many reviewers say they relish checking the reading before and after filtering, although they warn that users with high TDS levels will have to replace the filter more often. (Where to buy) 
These filters are designed to improve the taste and smell of tap water and also reduce health-related contaminants such as heavy metals. The manufacturers' claims have been certified by NSF International, an independent testing organization. Different filters target different contaminants, so be sure to find out what's in your local water supply before buying. The EPA requires large utilities to send out an annual consumer confidence report by July 1, so the information you need may very well be sitting in a stack of mail you've been meaning to go through. Otherwise you can request a CCR or look it up online. If you have well water, or if you're concerned the water may have picked up impurities in the pipes leading to your tap, you can have it tested by a certified lab.
Many high-end water filters feature an electronic indicator to remind users when it's time for a new filter, but cheaper models are more likely to provide a sticker for recording a replacement date on the calendar or dispenser. Brita and Pur customers can sign up for reminders and save a few dollars on a filter at the same time. Buy a multipack to get the best deal on replacements, which typically end up costing between $5 and $15 each.
More from Cheapism:
Full report on cheap water filters 
Where to find free water on the go 
15 things to stop paying for now