It's the holy grail of holiday gifts: inexpensive but not obviously so, ideally sized for a stocking, and appropriate for almost anyone. Those hard-to-buy-for family members you don't know very well? Surely they could use some decent headphones — maybe a backup in case their current pair gets broken or misplaced, or an alternative to Apple's much-maligned default headphones. People with multiple devices may also appreciate having multiple pairs of headphones.
Here are four top picks under $15 from Cheapism.com. 
Skullcandy Ink'd 2 earbuds (starting at $11) sound as good as any you'll find at this price, according to reviewers. A version with a microphone for making or taking calls on a smartphone starts at $20 and incorporates controls for playing, pausing and skipping tracks. The myriad color combinations include NBA team colors for fans of the Knicks, Celtics, Bulls, Lakers, Heat and Thunder. (Where to buy)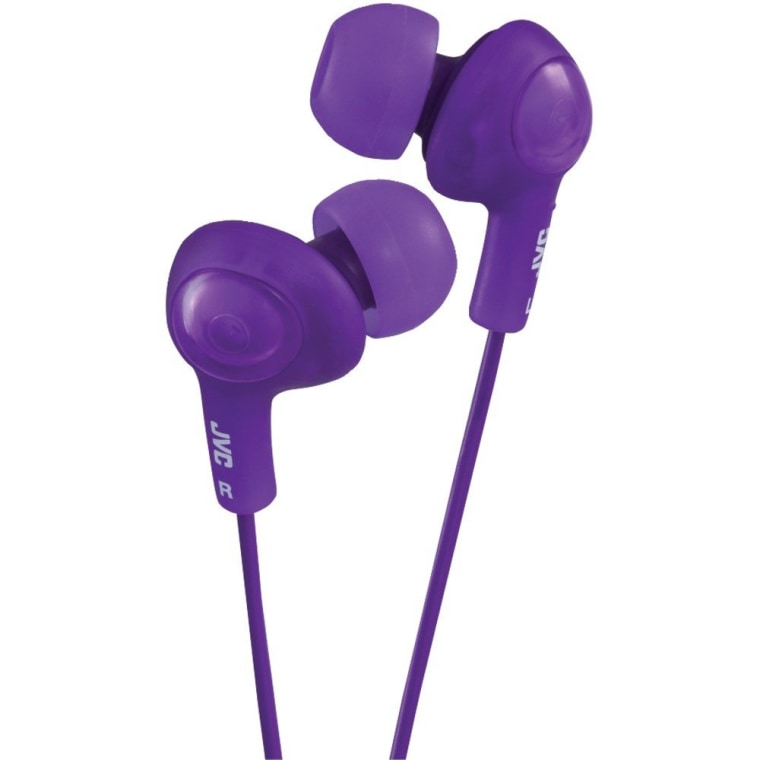 The JVC Gumy Plus (starting at $5) could hardly be cheaper, yet the quality of the sound from these in-ear headphones pleasantly surprises reviewers. As with many cheap models, the treble can be a bit abrasive and the bass is somewhat feeble, but on balance these emerge an excellent value. The colors coordinate with previous-generation iPod Nanos and consumers widely consider these earphones comfortable. (Where to buy)
Panasonic RP-HJE120 earbuds (starting at $5) likewise seem to sound better than they should, given that they cost so little. They come in iPod Nano-matching colors and weigh practically nothing. Reviews testify that the ErgoFit design delivers on its promise of comfort. (Where to buy)
JVC Flats (starting at $12) provide an inexpensive and comfortable alternative to earbuds. These headphones rest on the ear but don't cover the entire ear; large, over-the-ear cans are confined to higher price brackets. Reviewers extol the sound, which measures up to what they've heard from headphones that cost more than twice as much. The JVC Flats, true to their name, fold flat for transport and come in six colors. (Where to buy) 
Now the question becomes: in-ear or on-ear headphones? Unfortunately for gift givers, it's a matter of personal preference. Unobtrusive in-ear buds are a more portable, popular choice for smartphones and MP3 players, while on-ear headphones may be more comfortable for listening at home for long periods of time. The three pairs of earbud-style headphones recommended here come with extra ear pads or tips in different sizes, so they can comfortably fit in most ears. They also go at least a little way toward blocking out ambient noise.
Regardless which type of budget headphones you choose, they won't deliver the broad, detailed audio that distinguishes studio-quality headphones. Nor will you find desirable features such as noise canceling at the low end of the market. But the four recommended headphones above should make respectable, affordable, and fun stocking stuffers for most anyone on your list.
More from Cheapism:
Full report on cheap headphones 
Recommended smartphones for a song