Summer sun has a way of shedding light on some shortcomings of smartphone cameras and point-and-shoots. LCD screens wash out. Detail disappears into shadow. Long days strain battery life. Scampering children outrun the autofocus. If you're hankering for a more capable camera, you'll find a slew that cost less than the sticker price of a new iPhone.
The most obvious options are entry-level DSLRs, or digital single-lens reflex cameras. These are the professional-looking models with viewfinders and large, interchangeable lenses. Budding photographers on a budget should also check out mirrorless or compact system cameras, which are generally less bulky but still take excellent photos, offer manual controls and accept an array of different lenses.
Here are four top picks from Cheapism.com.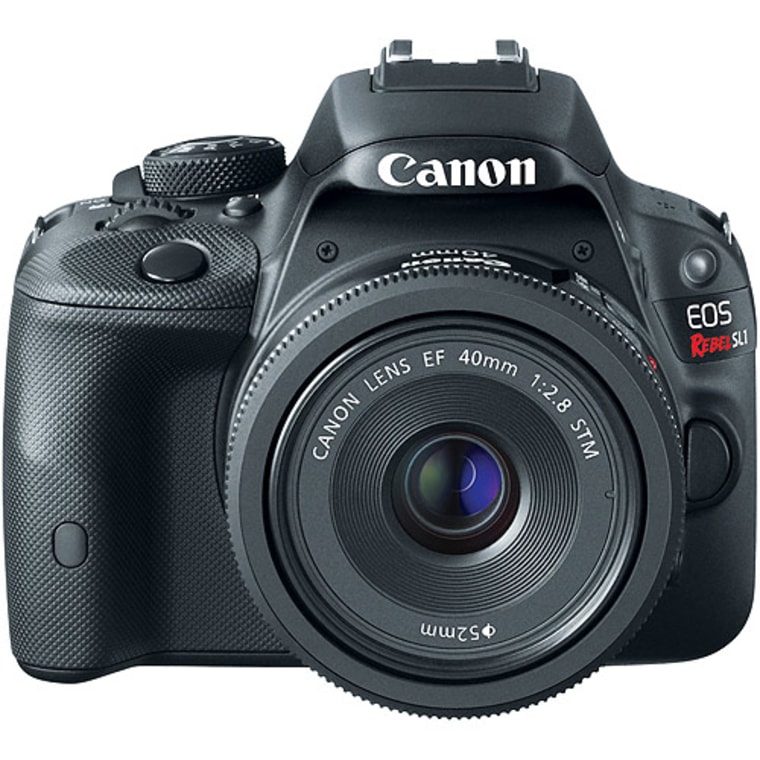 The Canon EOS Rebel SL1 (starting at $599 with lens) is small and lightweight for a DSLR and compatible with a full lineup of Canon lenses. It features a touchscreen LCD in addition to an optical viewfinder. Expert reviewers have found this camera highly responsive and admire the quality of the photos and video it turns out. (Where to buy) 
The Nikon D3300 (starting at $597 with lens) is another compact DSLR credited with excellent image quality. The battery lasts through 700 photos, while others dry up after fewer than 500. In burst mode, which takes photos rapid-fire as you hold down the shutter button, this camera can capture five frames per second, making you more likely to freeze just the right moment. (Where to buy) 
The Sony A3000 (starting at $348 with lens) is a no-frills mirrorless camera that looks a lot like a DSLR but costs far less. Even so, expert testing shows that it doesn't sacrifice image quality in the slightest. The camera also has an electronic viewfinder, a feature otherwise unheard-of in this price range. (Where to buy) 
The Panasonic Lumix GF6 (starting at $449 with lens) is a mirrorless camera that impresses reviewers with some useful features unavailable on the cheapest DSLRs. It has Wi-Fi for uploading and sharing photos online, among other capabilities. Although there's no viewfinder, the LCD screen can be tilted to just the right angle. This camera also weighs less than 1 pound (including the lens, battery and SD card), a boon for summer travel. (Where to buy) 
These cameras all shoot video in full 1080p HD and share other must-have features such as burst mode and image stabilization, which helps keep photos shot in low light from coming out blurry. Resolution ranges from 16 to 24 megapixels, which allows plenty of leeway for cropping and printing large, high-quality images. You may look at a camera like the 16MP Panasonic Lumix GF6 and wonder what it has on your Samsung Galaxy S5, which has the same number of megapixels. As this Gizmag guide illustrates, the key to superior photos is not the number of megapixels but the size of the image sensor, which is much larger on the mirrorless camera than on the smartphone.
More from Cheapism:
Which frequent flyer program deserves your loyalty? 
Best places to buy cheap printer ink