Let's play a little game: Restaurant Week menu item … or dog food? Consider braised lamb and vegetables. Or fresh Atlantic whitefish with sweet potatoes and pearled barley. What about slow-cooked pork with handpicked Polynesian fruits? 
You guessed it — all dog food. Pet products are sounding more like human fare all the time. Grocery shoppers unaware which aisle they were in could easily mistake Iams Savory Sauce for salad dressing. Recipes boast "antioxidant-rich superfoods" such as blueberries and pomegranates and lean proteins such as chicken and fish.
For owners who love their dogs but can't afford to feed Fido better than they feed themselves, here are four top picks from Cheapism.com.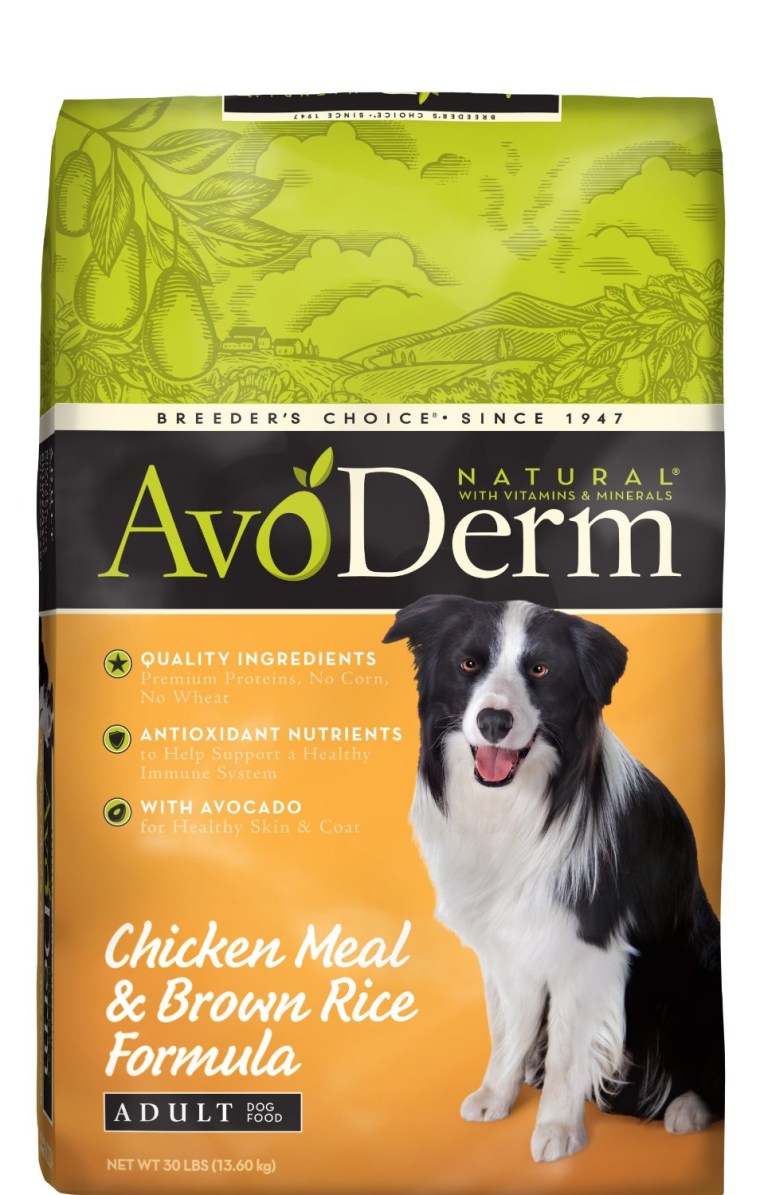 AvoDerm makes varieties such as Chicken Meal & Brown Rice (starting at 9 cents per ounce), which doesn't exactly resemble a gourmet dinner. Nonetheless, it features prime ingredients such as avocado and flax seed and eschews artificial coloring, preservatives and sweeteners. In online reviews, dog owners marvel at the way their pets gobble this kibble. (Where to buy) 
Fromm Classic Adult (starting at 10 cents per ounce) leads off with two high-quality protein sources, chicken and chicken meal, at the top of a list of choice ingredients. This dry dog food comes from a small, family-owned company with no recalls on its record, which ought to boost buyers' confidence in the wake of salmonella scares affecting big brands. (Where to buy)   
Canidae Life Stages canned formulas such as Lamb and Rice (starting at 15 cents per ounce) cater to a variety of breeds, ages and tastes. Even dogs with sensitive systems and allergies relish this food, according to reviews. Canidae Life Stages also comes in the form of dry kibble, and many owners recommend combining the two. (Where to buy)   
Natural Balance wins the final spot on the list for its canned dog food (starting at 17 cents per ounce). The Original Ultra formula rattles off no fewer than five animal proteins (chicken, chicken liver, duck, lamb and salmon) as main ingredients. Pet owners also send their compliments to the brand for its dry dog food. It seems to please picky eaters, including one dog who reportedly culled the Natural Balance morsels from a mixed bowl and ignored the rest. (Where to buy) 
The question of canned vs. dry dog food may ultimately come down to your pooch's preference, but there are several other pros and cons to consider. Dental health counts as a point in the dry-kibble column. Dry food also doesn't spoil when left sitting in a bowl and generally costs quite a bit less. It contains high-energy carbohydrates, but make sure they're also high-quality carbohydrates such as oatmeal and barley, rather than fillers such as grain byproducts or soybean meal. Canned dog food helps keep pets hydrated and more closely mimics what an animal would eat in the wild. To stretch your budget and potentially make meals more enticing, try wet food as a topping for a dish of kibble.
More from Cheapism:
Ways to save on spaying or neutering