After an alleged hack over the holiday weekend that leaked dozens of celebrities' personal photos, many cloud users are now wondering if their digital information is secure.
Mashable's chief correspondent and tech expert, Lance Ulanoff, visited the Orange Room Tuesday morning to answer TODAY viewer questions about cloud storage systems — and offered tips on how you can protect your information.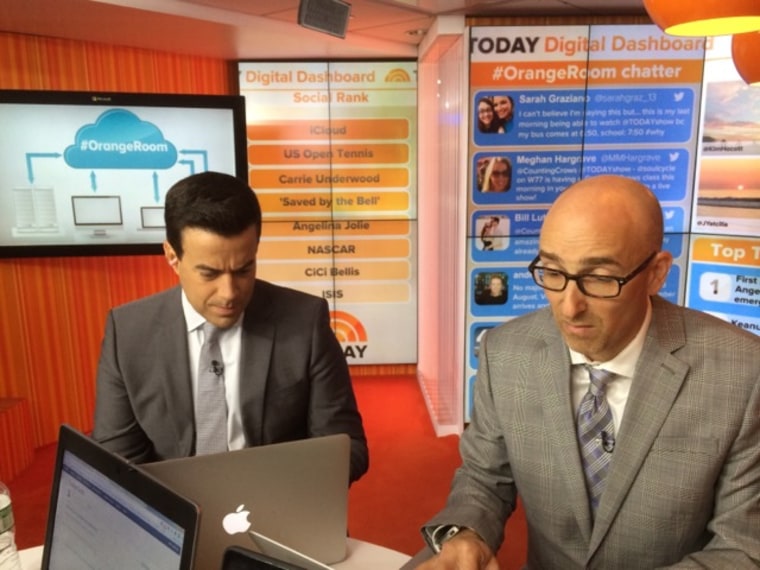 1. Use strong unique passwords and beware of phishing attacks
2. You don't need to stop using cloud-based services.
3. The cloud is encrypted and secure, but bad passwords can make any system vulnerable 
4. If you suspect your cloud has been hacked, change your passwords
5. It's too early to tell if a gap in Apple's security systems are the cause of the attack.
6. You decide what is stored in the clouds.
7. Change your iCloud password every three months.
8. The photos you take on SnapChat can be saved by others.
Tweet us your questions on cloud security using #OrangeRoom.