This week in celebrity real estate, Vince Vaughn listed his Chicago townhouse for rent, Scarlett Johansson sold her L.A. condo and Octavia Spencer bought in the Toluca Lake neighborhood of the San Fernando Valley.
Vince Vaughn's Chicago townhouse for rent
In Vince Vaughn's next big role, he'll play landlord at a property in Chicago. Or, at least, that's his hope. The comedic actor has listed his townhouse for rent for $9,500 a month.

This isn't the first time Vaughn has rented out the home. He first put it up for lease in 2010 at $7,000 a month. In 2011, the townhouse was back on the rental market for $8,000, and this time around, Vaughn is hoping a new renter will pony up that extra $1,500 a month.
The Chicago native bought the townhome in 2005 for $4.1 million, upgrading to a 7,800-square-foot duplex penthouse in the Palmolive Building just a year later. Rather than sell the townhome, he's kept it as an investment property, which seems to have done well for the actor.
Located in a "prestigious" City Club development, the upgraded townhouse has 3 bedrooms and 4 baths on a 4,063-square-foot floor plan. The home includes a 3-car garage, a custom-designed home theater with plush leather recliners and a rooftop deck with views of the city.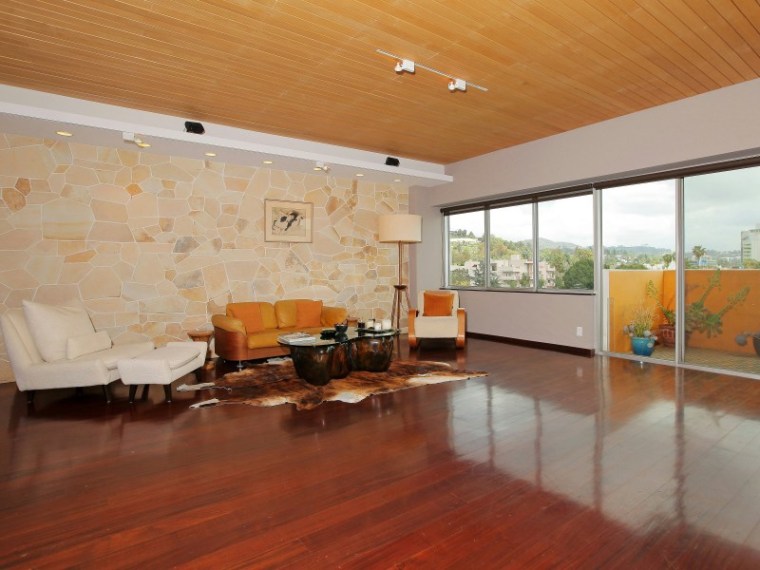 Scarlett Johansson sells Hollywood Boulevard condo
We imagine stars living in sprawling Hollywood estates, but sometimes a modest condo is more believable for an actress hopping between movie sets.

While formerly owning a stunning mid-century modern home with ex-husband Ryan Reynolds, Scarlett Johansson has also owned a 1-bedroom, 2-bath unit in the Hollywood Versailles Tower since 2003. Listing the place for $425,000 in May, she's now handing over the keys for $470,000, the Los Angeles Times reports.
Measuring 1,148 square feet, Johansson's former condo is average in size for a 1-bedroom, but hardwood floors, granite countertops and other high-end finishes add an air of luxury. The home is also filled with touches of Hollywood glam, from gold sinks in the master bath to a dressing-room vanity surrounded by stage lights.
Located at 7135 Hollywood Boulevard, Apt. 506, Los Angeles, Calif. 90046 in a full-service high-rise, the condo's shared amenities include a 24-hour doorman and valet, a pool, gym and recreation room.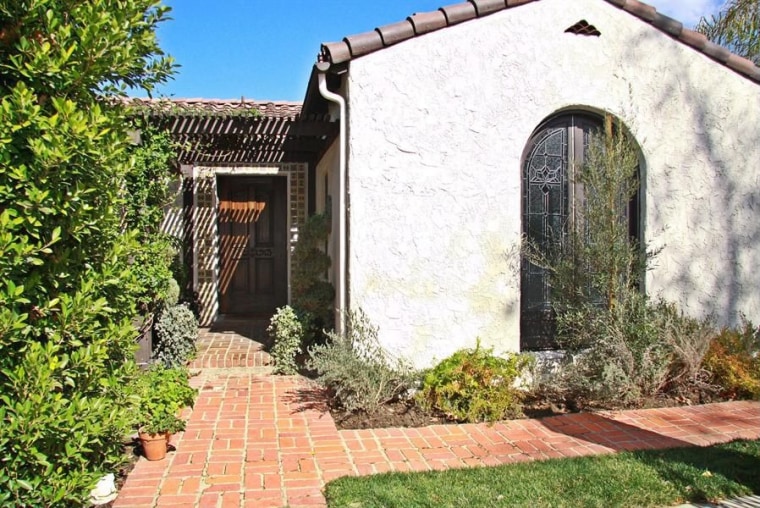 Octavia Spencer buys in Toluca Lake
Closing on a Toluca Lake house and making a red-carpet appearance for her latest film "Fruitvale Station," Octavia Spencer's keeping busy.

The Academy Award-winning actress just bought a 1,714-square-foot home for $841,500, according to property records. In the world of Los Angeles real estate, anything less than $1 million is typically not used as a celebrity's primary residence. Time will tell whether Spencer moves in permanently.
While modest in size, the 1927 Spanish-style home is filled with character — from dark hardwood floors and plantation shutters to vintage tiles and original fixtures. The property is also in a great location: a block and a half from Toluca Lake boutiques and restaurants on Riverside Drive.
Spencer received several prestigious accolades including an Academy Award and Golden Globe for Best Supporting Actress for her role as Minny Jackson in the 2011 film adaptation of "The Help."
More from Zillow:
·       With baby on the way, Vince Vaughn buys in La Cañada Flintridge
·       Jackie Chan's former Beverly Hills home for sale