By Cynthia Boris, Tecca.com
Though most of what's new for fall is airing on the big five networks, the cable channels shouldn't be forgotten. Here are a collection of apps that will keep you up to date or help you catch up on shows you've missed in the higher-numbered channels:
HBO Go
Price: Free
Download: HBO Go for iPad and iPhone and Android
HBO Go is a streaming service that lets you catch up on all your favorite HBO programs such as "True Blood," "Game of Thrones," and "Boardwalk Empire." The app is free, but the service only works if you currently pay for the channel through one of the participating providers. In addition to episodes, the app also includes bonus footage like behind-the-scenes interviews. The app also features a customizable watch list for shows and movies you don't want to miss. You can also use the "season pass" option to have the latest episodes of your favorite shows listed automatically as soon as they become available.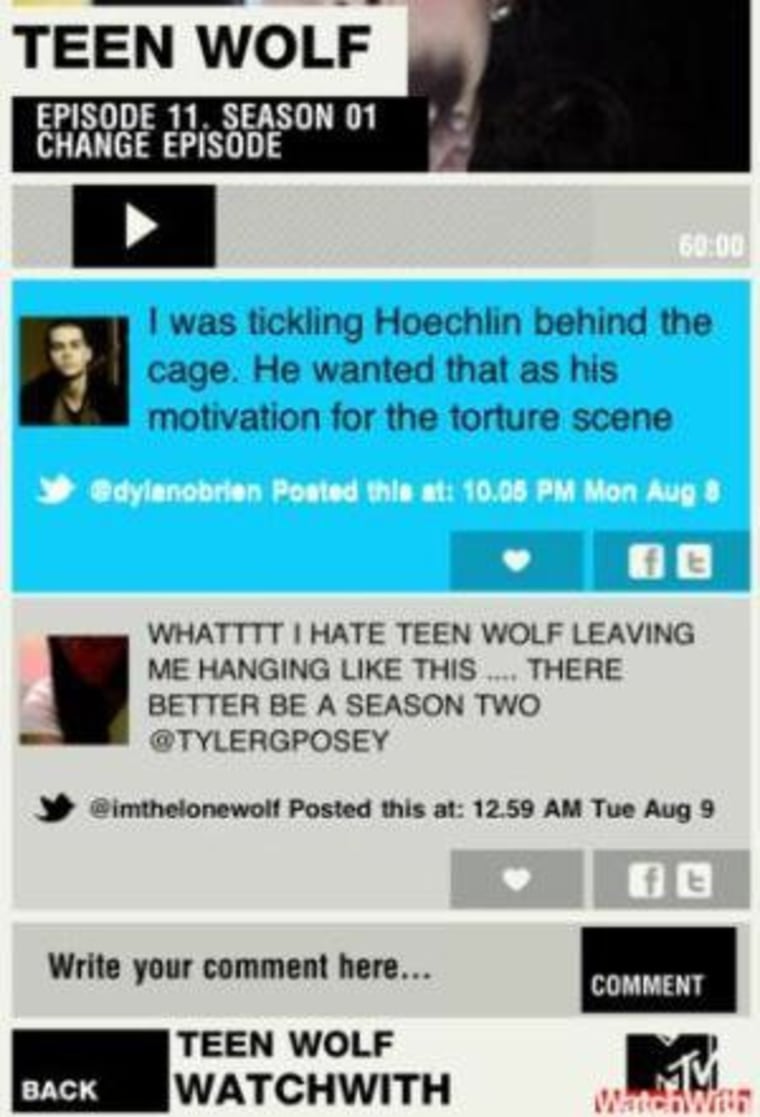 TV WatchWith
Price: Free
Download: MTV WatchWith for iPad and iPhone
MTV calls its newest app "a DVR for social commentary." The app uses your location to determine what time zone you live in, then syncs up real-time comments to run during the live airing of a show. "Teen Wolf," "Teen Mom," "16 and Pregnant," the comments are here, along with photo galleries, trivia games, and blog posts. Not watching live? You can still cue up the previously recorded episode comments so you won't miss a single sarcastic snipe about Snookie.  
HGTV to GO
Price: Free
Download: HGTV to GO for iPad and iPhone
If Home Depot is your favorite store, then download the free HGTV to Go app and start turning your drab living space into an amazing showplace. With this app, you can watch full episodes of HGTV shows such as "Design Star,"  "My Yard Goes Disney," and "Selling New York." There's also a TV schedule, photos and a place to mark your favorites.
What this app is missing is the tie-in to actual home improvement projects. Though there are photos to help inspire you, access to project how-tos and decorating tips would make this a much more useful app.
Project Runway Rewind
Price: Free
Download: Project Runway Rewind for iPhone
If fashion is more your thing, download the Project Runway Rewind app from A&E Entertainment. This is one of the most jam-packed companion apps that really is more of an extension to the series instead of a rehash. Each week, you'll find extended versions of the judging panel and Tim Gunn's workroom critiques (the best part!). The Runway blog is here, along with the top picks from the designers themselves. You can rewatch the runway show and easily keep track of who landed on the top and bottom. Click Fan Favorite to see who is winning in the Twitter popularity poll and read what the fans are saying about the not-so-popular designers.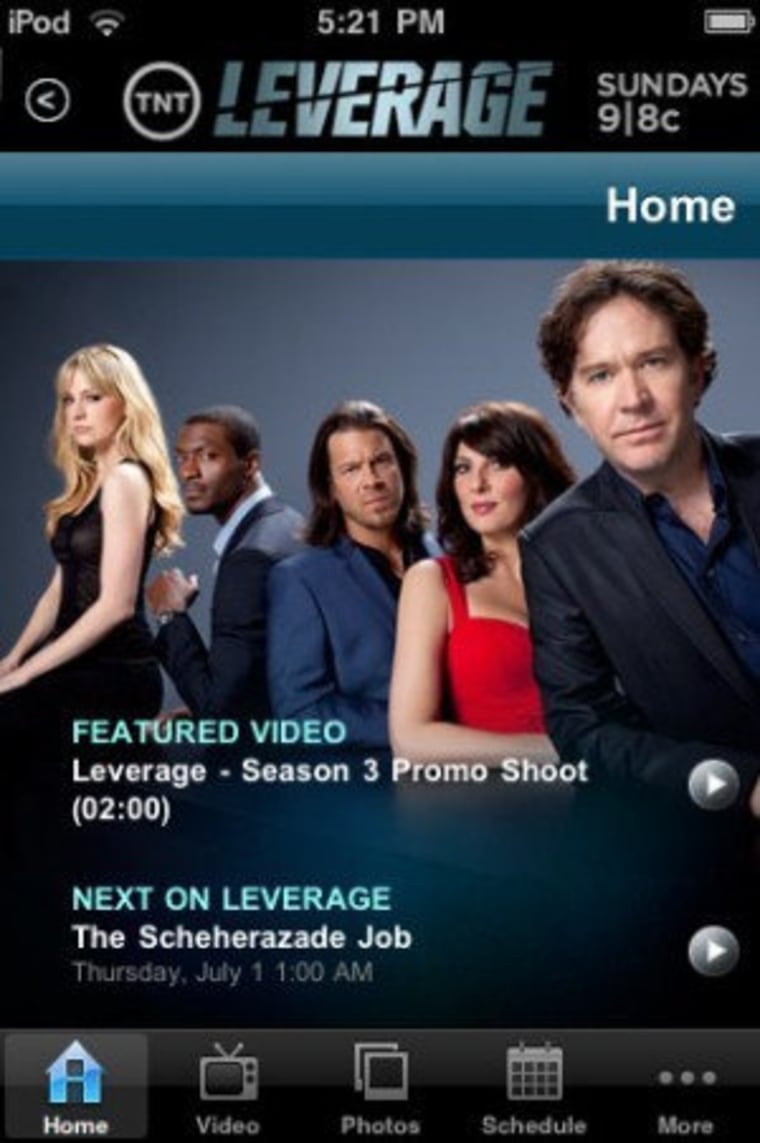 TNT
Price: Free
Download: TNT for iPad and iPhone and Android
TNT's slogan is "We Know Drama," and nowhere it that more evident than in its new app. The iOS versions were recently upgraded to include full episodes of the network's best shows, including "Rizzoli & Isles," "Leverage" and "The Closer." The sci-fi drama "Falling Skies" is still available, and you can even stream some older, syndicated shows like "Bones," along with a small selection of movies. The bad news is that as with HBO, you'll have to prove that you're a cable subscriber, and Time Warner Cable isn't included.
The app also includes the usual list of suspects, episode guides, behind-the-scenes videos, and a show schedule with reminders. Want to share with your friends? TNT for iPad integrates with Facebook, Twitter, and GetGlue.
Your favorite shows, 24/7
Now that the cable networks are developing their own apps, we can expect to see an increase in exclusive content and more ways to connect with our favorite shows. Right now, what most of these apps do best is deliver top-notch TV any time and any where. The DVR may have changed the way we watch TV, but that's nothing compared to the change we'll see when tablets become as commonplace as TV sets in the living room.
More from Tecca: