According to the Storefront Safety Council, vehicles crash into buildings such as restaurants, grocery stores and convenience stores an average of 60 times a day. Each year, up to 500 people are killed and more than 4,000 are injured.
Many of those accidents happen even when crash barriers are installed out front. Typically such barriers are yellow, consisting basically of a steel pipe filled in the middle with concrete.
"They fail repeatedly across the United States, regularly," said Mike Schram of TrafficGuard, a company that manufactures barriers. But now, new technology could stop cars in their tracks before such accidents occur.
TODAY national investigative correspondent Jeff Rossen visited the Texas A&M Transportation Institute, where various crash tests are conducted. When a crash test car was flung at a concrete-filled barrier at about 20 miles per hour — parking lot speed — the car knocked it down like a bowling pin.
Schram explained that a new stainless steel barrier design is much stronger. "It'll last a lot longer, lower maintenance," he added.
When the same car was sent down the same track at 20 mph at a stainless steel barrier, the barrier stopped the car. When the test was repeated at 30 mph, the new barrier design still held up.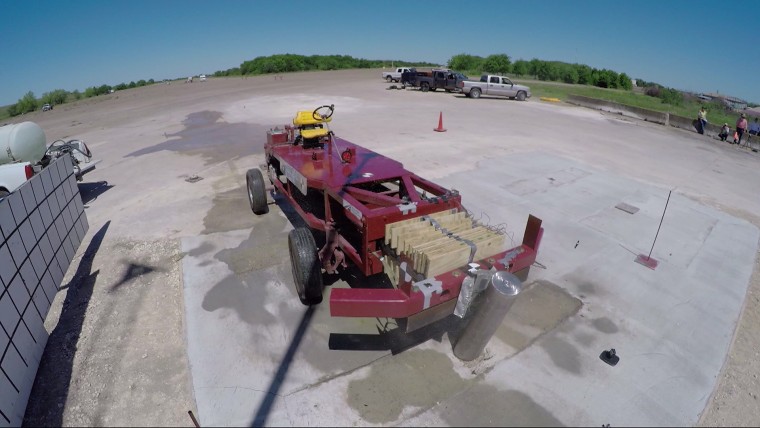 Crash barriers are not required at most stores and businesses nationwide. The Storefront Safety Council is hoping that changes before more people are hurt.
To suggest a topic for an upcoming investigation, visit the Rossen Reports Facebook page.