Candace Cameron Bure is one of the busier actresses around. When she's not reprising her role of D.J. Tanner-Fuller on "Fuller House," she's starring in Hallmark movies and writing books.
Oh, Mylanta, that's a stacked schedule! But each summer, she finds the time to get away with her family.
"Summertime, we always take a few weeks," she told TODAY in a recent interview.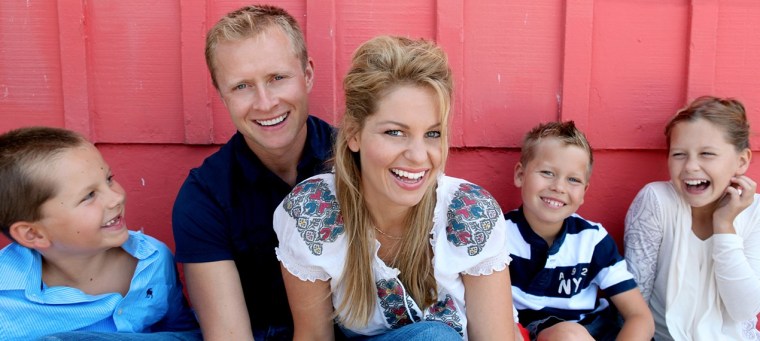 Cameron Bure and her husband of more than 20 years, former NHL player Valeri Bure, have three children: 18-year-old Natasha, 17-year-old Lev and 15-year-old Maksim. She likes to take it easy when she's on vacation with her family. Her sons, on the other hand....
"My boys are athletic and they want to do something that is entertaining and exciting for them, more thrill-seeking," said Cameron Bure, who spoke to us from Kalahari Resorts & Conventions in Sandusky, Ohio, where she was helping the waterpark resort chain celebrate the opening of five new waterslides.
"For me, I want to relax and do nothing because I feel like I've just worked so hard."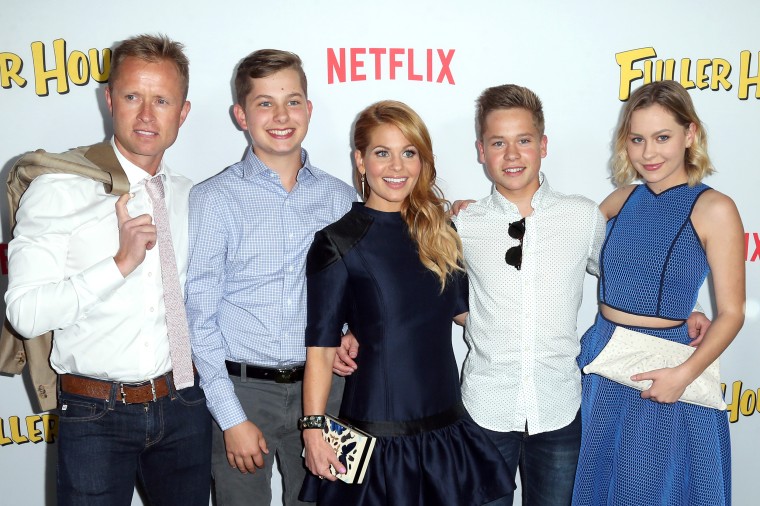 She recalled one trip in particular that was especially thrilling for her boys — and especially nerve-racking for her. The setting: Capri, Italy.
"Being the thrill-seekers that they are, my boys were cliff-jumping, which was freaking me out!" she shared. "A little scary, but it was so beautiful. They really loved the water, they loved being in the water, and that was a gorgeous setting."
No matter where Cameron Bure's family travels, the real thrill for the 41-year-old actress is simply spending time with her loved ones, especially as her children prepare to leave the nest over the next few years.
"The memories we make with our family is everything," she said. "For me I know I have to schedule that time so I can continue to create memories with my kids."
With summer fast approaching, what advice does Cameron Bure have for families looking to create their own vacation memories?
"I think it's best to sit down and talk about what every family member wants out of the vacation so that everyone is really happy at the end of the day," she suggested. "If you can find a place that covers everyone's needs and it's all under one roof, that's even better."
It sounds like her "Fuller House" character may have already had that chat with her brood. When we asked Cameron Bure if the Tanner-Fuller clan will go on vacation anytime soon, she hinted, "You may see them take a trip on Season 3. I can almost guarantee it."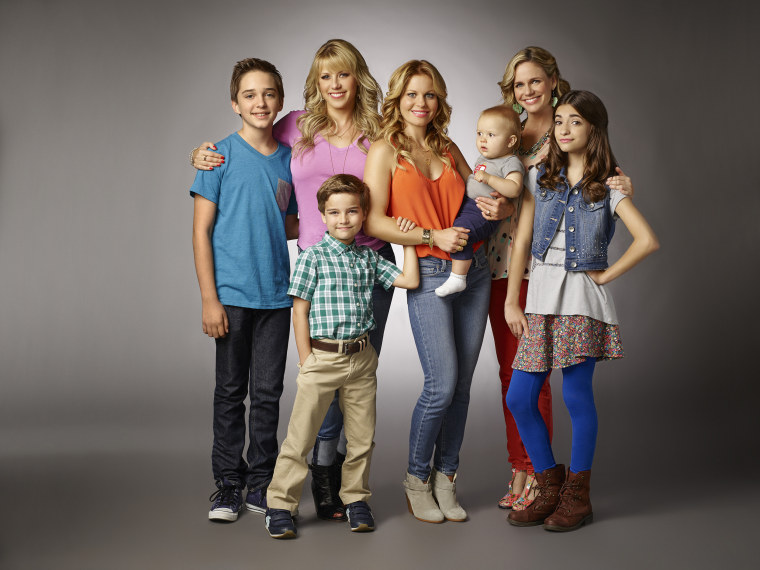 Where will they go? Cameron Bure wasn't able to spill details, though she teased that it will be the farthest place D.J.'s family has ever traveled to.
The third season of "Fuller House" premieres on Netflix this fall ... giving you a few months to get excited about the Tanner-Fuller trip as you plan your own vacation.
RELATED
Follow Shane Lou on Twitter.