Fries, soda, and a burger are no longer a guaranteed part of every fast food kids' meal.
Burger King has pulled the plug on fountain sodas in kids' meals, following similar menu changes by McDonald's and Wendy's.
"We have removed fountain drinks from our kids' menu boards and they are no longer merchandised as part of kids' meals," the company said in an emailed statement to NBC.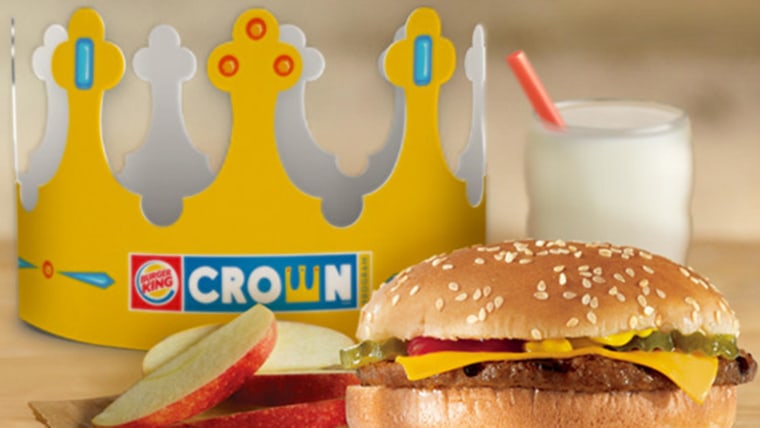 However, a customer can still ask for a soda to be included in the meal, the company said.
With the move, now all three of the major fast food chains have removed sodas from their kids' meals menus.
The menu changes comes after advocacy groups pressured the fast food chain.
"It will help children eat better now, as soda is the leading source of calories in children's diets," said Margo Wootan, director of nutrition policy for the Center for Science in the Public Interest, which pushed for the menu changes.
"It also helps to set kids on a path toward healthier eating in the future, with fewer kids becoming conditioned to think that soda should be a part of every eating out occasion."
Instead of soda, Burger King will offer 100% apple juice, fat-free milk, or low fat chocolate milk.
Email ben.popken@nbcuni.com or tweet @bpopken.