By the time 11-year-old Brandon Bakke started asking about his biological dad, it was too late to meet him — but there was still time to honor his memory.
Brandy Bakke, Brandon's adoptive mom, told TODAY that she knew about his biological mom, but had to do some digging to find information on his dad, who she learned was named Terrence (she wants to keep his last name private).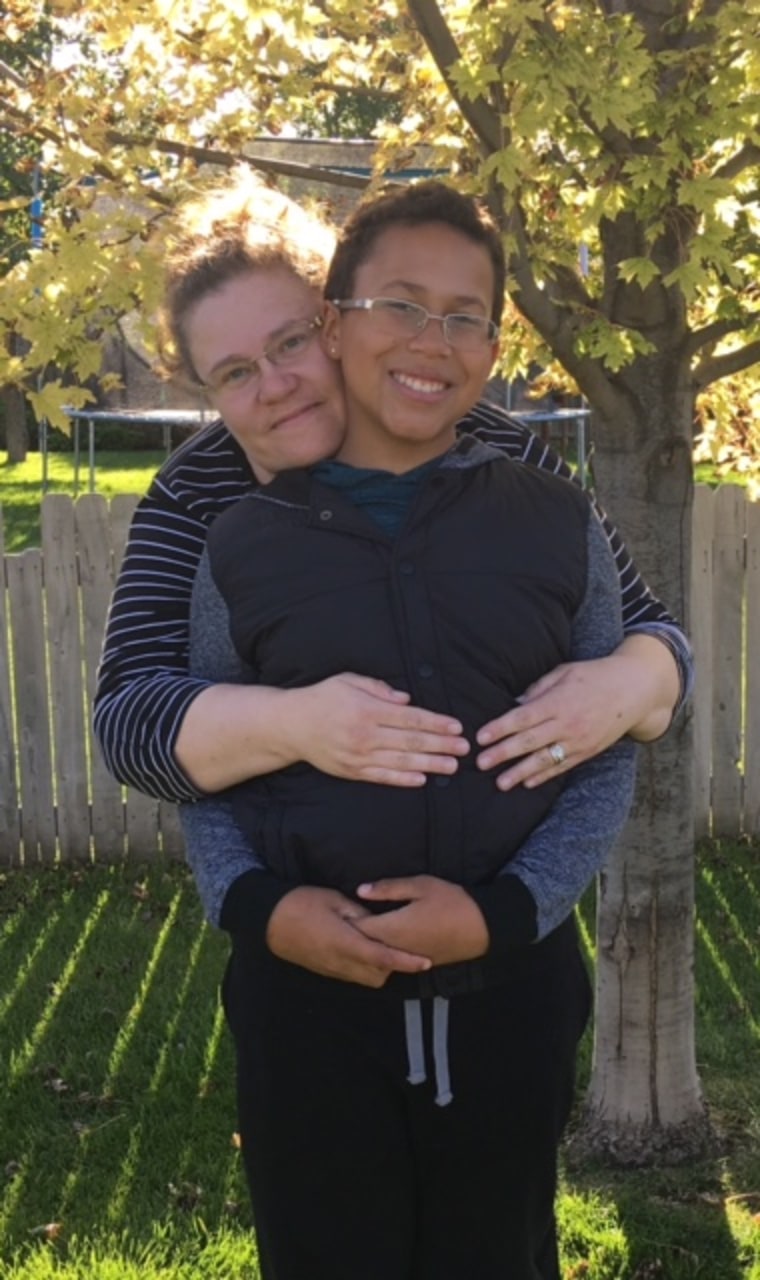 She found Brandon's biological sister, Tiffany, on Facebook in June and contacted her right away, only to find out their father passed away at the age of 56 from an asthma attack the year before in Chicago.
Bakke asked Tiffany, 31, if she would take Brandon to visit their dad's grave if they took a road trip to Chicago from their home in Fargo, North Dakota. She agreed, but warned there's nothing marking their dad's grave because the family couldn't afford a monument.
RELATED: Boy tears up after meeting pony he saved up for — by selling lemonade for 2 years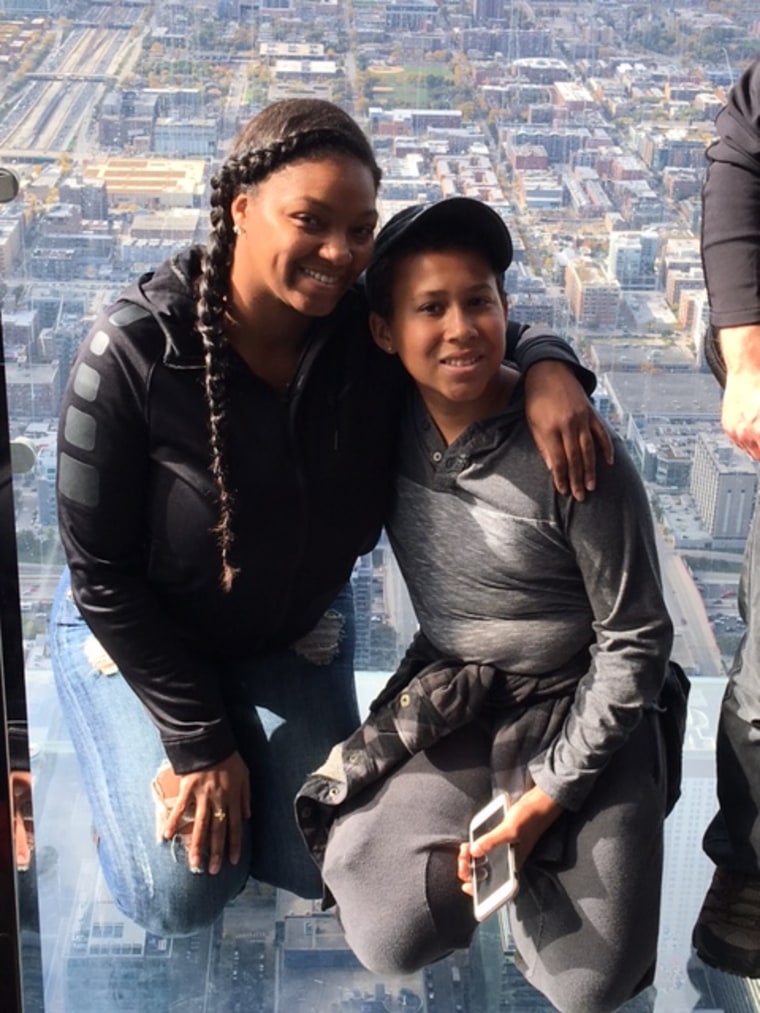 "When I found out my dad's grave didn't have a stone, I got really sad and thought if I did something for him, he'd be proud," Brandon told TODAY.
A couple days later, he came to his mom with $175 he earned mowing lawns; and when she told him it was going to be more than that, he said he was willing to work harder.
RELATED: 15-year-old mows lawns to earn money to take girlfriend out on first real date
"My husband and I were very proud of him and were going to support him in any way we could to help make it happen," Bakke told TODAY.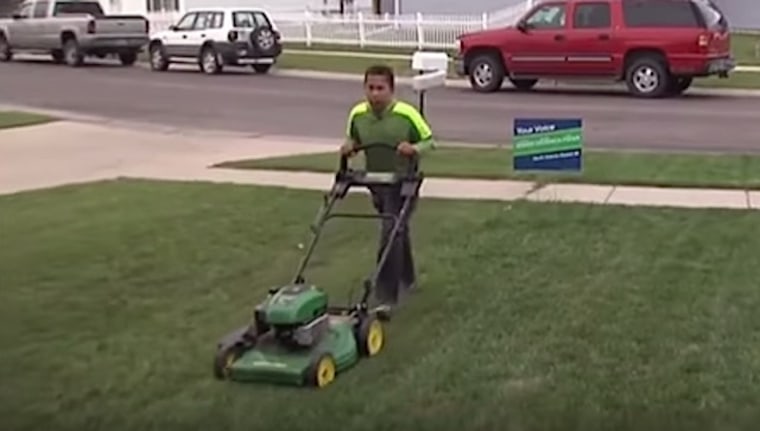 After mowing more lawns and doing other odd jobs, Brandon ended up raising $400. Bakke then called a gravestone company to ask about pricing, but once she shared the family's story, they decided to provide one at no cost — and even let Brandon design it himself.
"I asked Tiffany about my dad since I didn't know him and she said he was always helping people and loved to cook," Brandon said. "After she said that, I knew exactly what I wanted to put on there."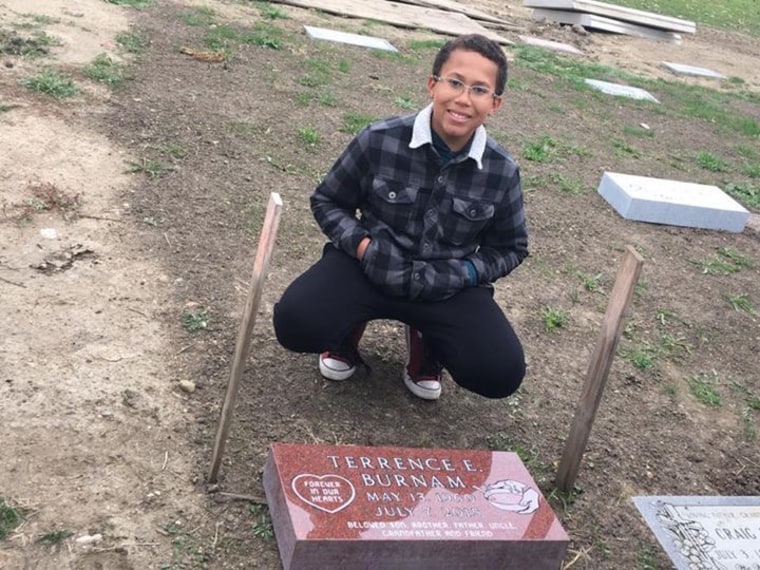 In late September, he gave the stone company his final design, which featured a heart and two hands holding a bowl of soup to signify his dad feeding the homeless.
On Oct. 4, Brandon saw the finished product, and by Oct. 20, he was in Chicago placing it on his dad's grave, surrounded by more than a dozen of his biological family members, who came in from all over the country for the occasion.
"It was a very emotional day for Brandon," Bakke said. "As much as he loved meeting his biological family, who are all kind, wonderful and supportive, it saddened him to know he'll never meet his dad."
RELATED: Florida man, 83, surprised with new truck after walking miles to mow lawns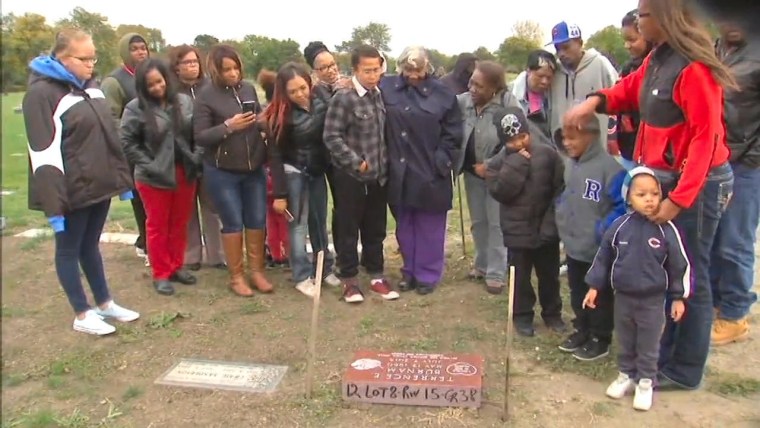 After conducting their own private service, both families got to know each other, and Brandon returned home feeling inspired.
He decided to start a lawn mowing and snow removal business called "Mowing and Blowing for a Purpose." The majority of what he makes will go toward a memorial-stone fund he set up to help families honor their lost loved ones, even if they can't afford it.
His mission is to "make sure nobody goes unknown in life."
"I always wanted to meet my dad and wish I could've before he died," Brandon said. "I know he would've loved to meet me and would be proud to call me his son."