Flowers inevitably wilt. Chocolates have a limited shelf life. And some mothers even say meals cooked by their kids are not all they are cracked up to be. But a book can last a lifetime. And whether mom is a shopaholic, a foodie or a fan of home décor, there's a book out there this season that makes a great gift for Mother's Day.
'Secret' pleasureAs you know, all families have secrets. What we love about the protagonist in Sophie Kinsella's new novel "Can You Keep a Secret?" (The Dial Press, $21.95) is she shares her secrets with the world. As a matter of fact, she lists 15 of them in the first chapter. I'll share some here: "3. I have no idea what NATO stands for. Or even exactly what it is. 8. I already drank the wine that Dad told me to save for twenty years. 13. I've always had this deep down conviction that I'm not like everybody else, and there's an amazingly exciting new life waiting for me just around the corner."
I won't give away the plot. I think its better that way. But Kinsella's latest tome follows the same plot line as "Confessions of a Shopaholic," the first book in the shopaholic series. The heroine's name has changed, from Becky Bloomwood to Emma Corrigan. So has her job, from a financial writer at "Successful Savings" magazine to a marketing assistant at Panther Corporation (love that name.) The parents, flat-mates and the details about life in London are quite similar.
But now the secrets extend beyond the heroine's shopping adventures. Corrigan also eventually settles into her career and gets the man. Did I ruin it? I don't think so. As with the other Kinsella books, "Can You Keep a Secret?" is really about the read — and it's pure fun.
OK, now I'll share a few secrets: I never, if rarely, buy new books. 1. I bought "Confessions of a Shopaholic" for $1 at a stoop sale (a.k.a. yard sale in Brooklyn) and enjoyed in it part because I only paid a buck. 2. I picked up "Shopaholic Ties the Knot" (the third in the series) for $3 and felt guilty that I paid so much for a used paperback and then didn't even read it. I couldn't bear the thought that the single heroine might marry. 3. I just read "Shopaholic Takes Manhattan," and paid an all-time high of $5.47 for a used paperback. But I felt I had to read it for this column. 4. "Can You Keep a Secret?" came to me by way of the publisher, and I loved reading a crisp, new hardcover before it hits the shelves. I'm still not sure I'd buy a brand new book for myself, but I'd certainly splurge for mom.
Perfect 'Spaces'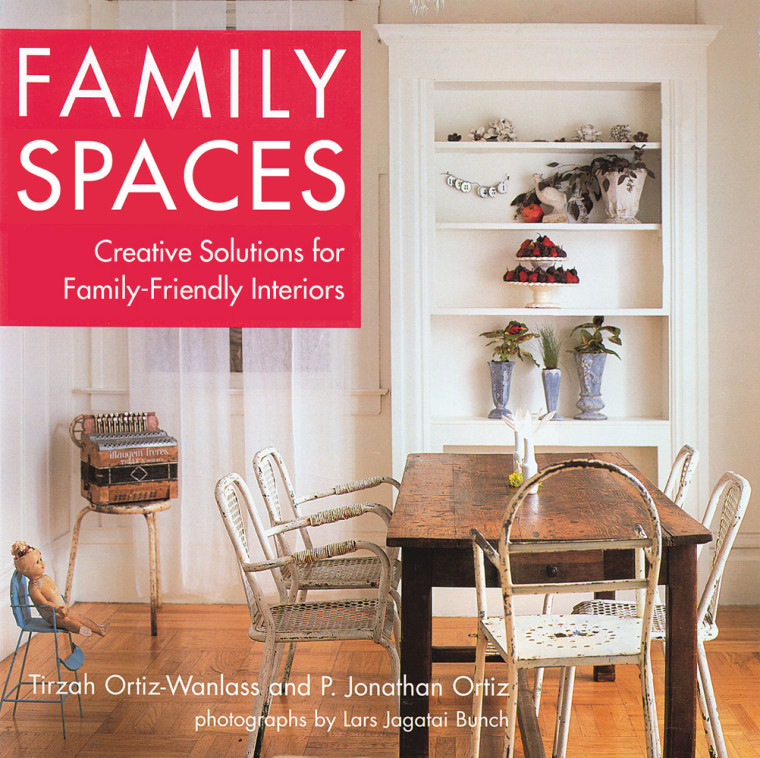 The eight families featured in "Family Spaces: Creative Solutions for Family-Friendly Interiors"by Tirzah Ortiz-Wanlass and P. Jonathan Ortiz (Gibbs-Smith, $24.95) are no ordinary families. The Burch family lives in a Spanish-style ranch, which is described in the book as an oasis in the Phoenix desert, surrounded by a grove of 100-year-old olive, citrus and pecan trees. The Adams family resides in a remodeled, century-old farm house that overlooks Marin County's Mount Tamalpais.
What's attractive about these homes — and therefore the 160-page picture book about the interiors of their homes — is that the families have created home decors to fit their lifestyle, rather than modeled them after some high-end glossy magazines or makeovers on television.
Many of the homes even look kind of cluttered. The Testu family home in San Francisco, holds all sorts of old junk — a style the authors dub "French flea market." Souvenirs from family vacations are stored in clear glass jars, lined up on a shelf. The head of a pineapple, immersed in water in a clear jug, is also on display.
It seems in their zeal to create a book, however, the authors also wrote some narrative designed to help readers create their own "signature style." Unfortunately, the text adds little, especially the vague style tips and generic checklist at the end of each chapter. Pictures and captions would have worked just fine.
That is, the photography is what makes this book great — kudos to photographer Lars Jagatai Bunch. And I'm sure if given the chance, he could even make my knick-knack-filled Brooklyn rental look grand.
'Recipes' from the heart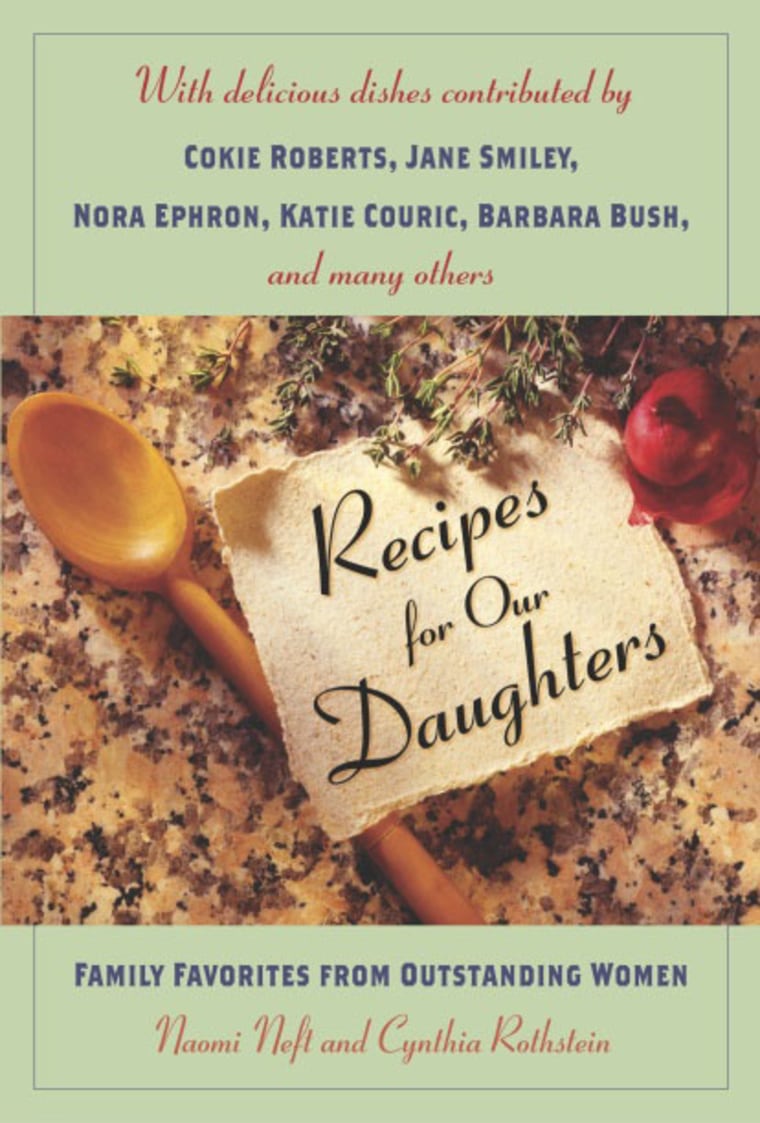 "Recipes for our Daughters — Family Favorites from Outstanding Women, "edited by Cynthia Rothstein and Naomi Neft (Ballantine Books, $19.95) is expected to hit the shelves on April 27. The intent of the authors — New York City moms who have been good friends since their daughters started kindergarten — was to gather recipes from "outstanding women" to hand down to their daughters, who are now living on their own.
The result is a collection of 200 recipes from about 70 successful women, from Glenn Close to Katie Couric, which would appeal to almost any mom even if she doesn't like to cook. I mean, who wouldn't want to know what Shirley McClaine mixes up in the kitchen? Or what Oprah's favorite dish is?
It's hard to imagine that some of these women have ever cooked a meal in their lives but it's interesting to see what recipes appeal to them. It's no surprise that folk singer Joan Baez submitted several vegetarian dishes, and that former first lady Barbara Bush's sent in a recipe for a red-white-and-blue cobbler.
The most interesting contribution comes from Lady Bird Johnson's, who offers up a recipe for cheese wafers. The former first lady says the mixture of flour, butter, cheddar cheese, cayenne pepper, salt and rice krispies, baked at 350 degrees for 15 minutes, is a "ranch staple," according to a quote from the first lady in the cookbook.
The hardcover cookbook naturally starts with recipes for breakfast and ends with dessert recipes. The beginning of each chapter includes practical solutions to common kitchen dilemmas, from how long to keep eggs after the expiration date to what to do if a dish is too salty.
I wouldn't add much to the collection but I would have liked to know some details about why these outstanding women chose these recipes. For example, when was the last time Couric made "lemon loves" or on what occasions did Barbara Bush make that cobbler?
Think 'Young'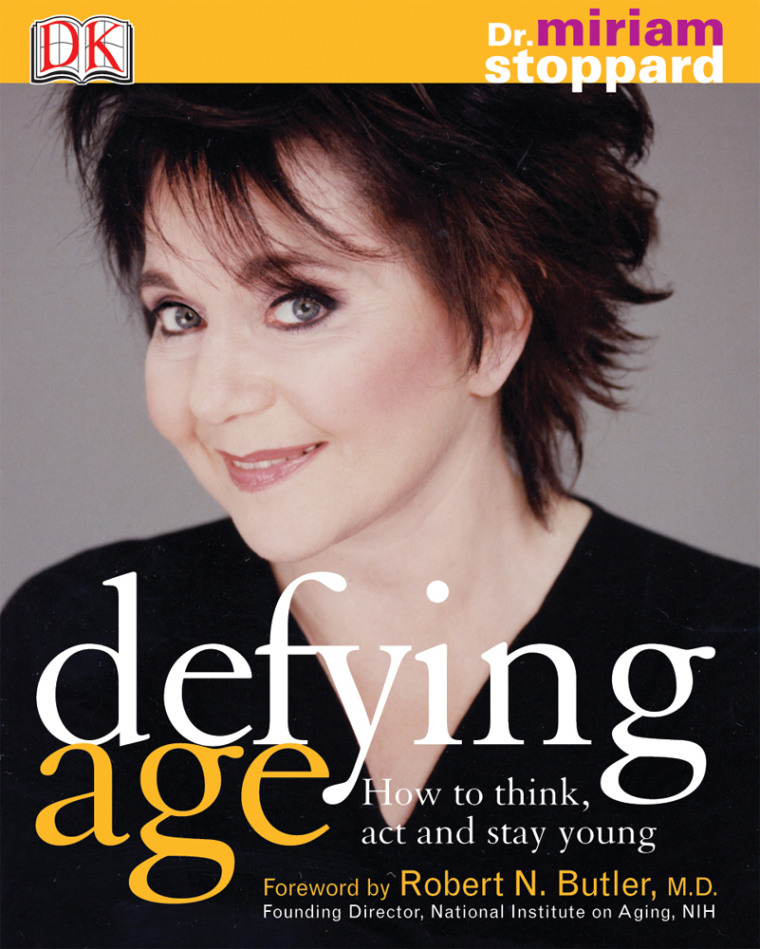 Nothing will ever replace "Our Bodies Ourselves," a handbook compiled by the Boston Women's Health Collective in the 1970s, designed to help women empower themselves by learning more about their bodies. But a new release from D. K. Publishing may appeal to the very same women, many now mothers, who coveted the self-help classic.
"Defying age: How to Think, Act and Stay Young" by Dr. Miriam Stoppard ($25), a 228-page tabletop book, is packed with information about women's (and men's) health issues that concern women (and men) in "the second half of life." (You decide if your mom is there yet; she probably is.) In a straightforward and non-threatening way, Dr. Stoppard addresses issues including menopause, midlife crisis and sex drive (recommending comfortable positions for older adults) head on. She also takes a look at cosmetics concerns of many baby boomer moms, from "how do wrinkles form?" to questions about cosmetic dentistry.
Like most health professionals, in the end, Dr. Stoppard concludes the secrets to a long live are eating the right foods, maintaining an active lifestyle and keeping a positive attitude. And if you take her prescription, as she remarks in the introduction to the book, then "the scene is set to enjoy life like never before."