If you're ready for a long and winding road trip this summer and haven't decided "Where to?" yet, a new report from WalletHub may help you avoid any wrong turns. The personal finance website rated all 50 U.S. states in three main categories: driving and lodging costs, road conditions and safety, plus fun and scenic attractions.
And there are no subjective opinions or guessing here: The site weighed 21 "relevant metrics" and aggregated data from 14 additional sources including the National Park Service, FBI and TripAdvisor. Oregon nabbed first place with a score of 60.50 out of a lofty 100. Hawaii ranked 25th on the list — smack in the middle — at 47.21, while No. 50 on the roster, Connecticut, scored 35.89.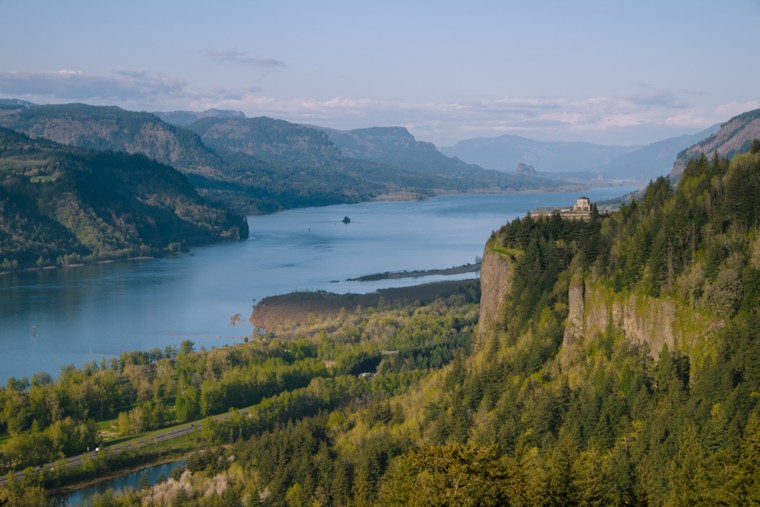 RELATED: Here are the top 10 most popular national parks
At the Oregon Tourism Commission, also known as Travel Oregon, global communications director Linea Gagliano said she absolutely agrees with WalletHub's assessment. "Oregon has so much to offer, from beautiful beaches to majestic mountain ranges, from lush valleys to sunlit high deserts," she told TODAY via email. "Oregon is teeming with sights, bites and adventures that make for an epic summer excursion."
But Randy Fiveash, director of the Connecticut Office of Tourism, said he "respectfully" disagreed with the findings. "It favors states in which the majority of attractions are in just a few highly populated cities," he wrote to TODAY in an email. "According to their raw data, Connecticut has only 38 attractions. The state's small, but not THAT small. And it's densely packed with attractions that aren't in major cities. Besides, aren't road trips about getting OUT of a city?"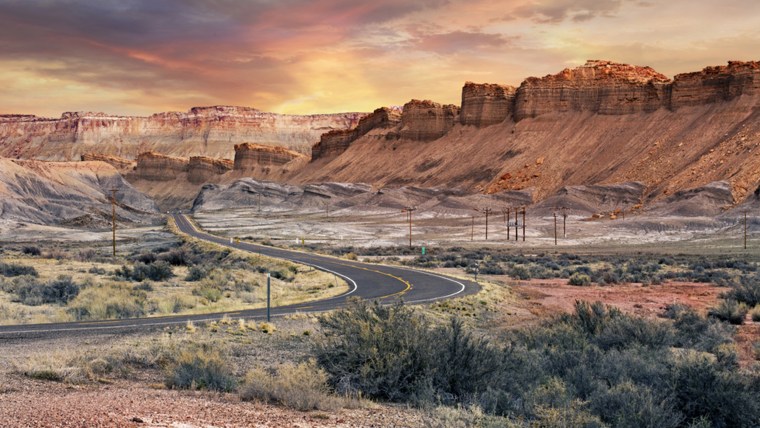 Top 10 Best States for Road Trips
1. Oregon
2. Nevada
3. Utah
4. North Carolina
5. Minnesota
6. Washington
7. Idaho
8. Colorado
9. Louisiana
10. Vermont
RELATED: Record-breaking mountain climber's next feat? Fighting childhood obesity
Bottom 10 States for Road Trips
40. South Dakota
41. Oklahoma
42. Tennessee
43. Kansas
44. Arkansas
45. Delaware
46. Michigan
47. North Dakota
48. Mississippi
49. Alaska
50. Connecticut
RELATED: Score freebies on your vacation with this simple strategy
Beyond the overall rankings, expect to pay the least for gas in South Carolina and the most in California, according to WalletHub's breakout analysis. Pitching your tent for camping is least expensive in Nevada and priciest again in the Golden State. You'll find the most scenic byways in California and the fewest in Delaware. The Aloha State of Hawaii does have the most national park units per square mile, while Wisconsin has the fewest. Finally, your car is least likely to be stolen in Vermont but you'll want a LoJack in Washington.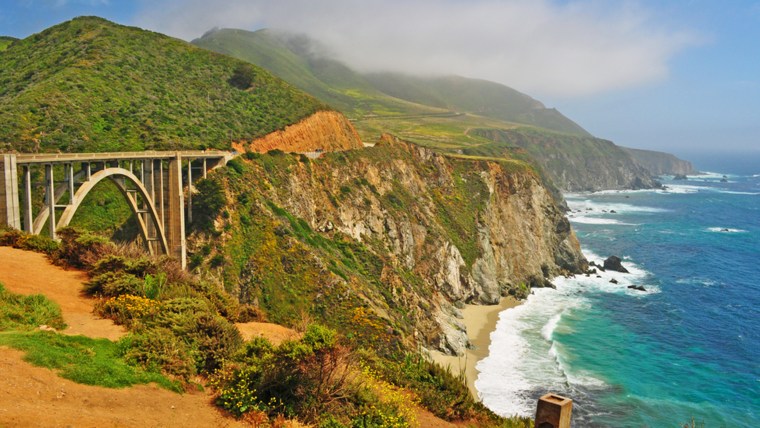 But no matter where you go, expect more company on the road. AAA predicted in April that more than one-third of Americans would take a family vacation of 50 miles or more in the next 12 months.
"Thanks to the lowest summertime gas prices in more than a decade, the great American road trip is back," Julie Hall, AAA National Office public relations manager, told TODAY via email. "To make the most of it, AAA recommends travelers map out their routes ahead of time, make advance reservations for accommodations and activities, and ensure that their cars are road-trip ready before setting out on a drive."